Amazon EZVALO Rechargeable Motion Sensor Light Review
These Viral TikTok Motion-Sensor Lights Are Under $25, and I'm Already Buying More
As POPSUGAR editors, we independently select and write about stuff we love and think you'll like too. If you buy a product we have recommended, we may receive affiliate commission, which in turn supports our work.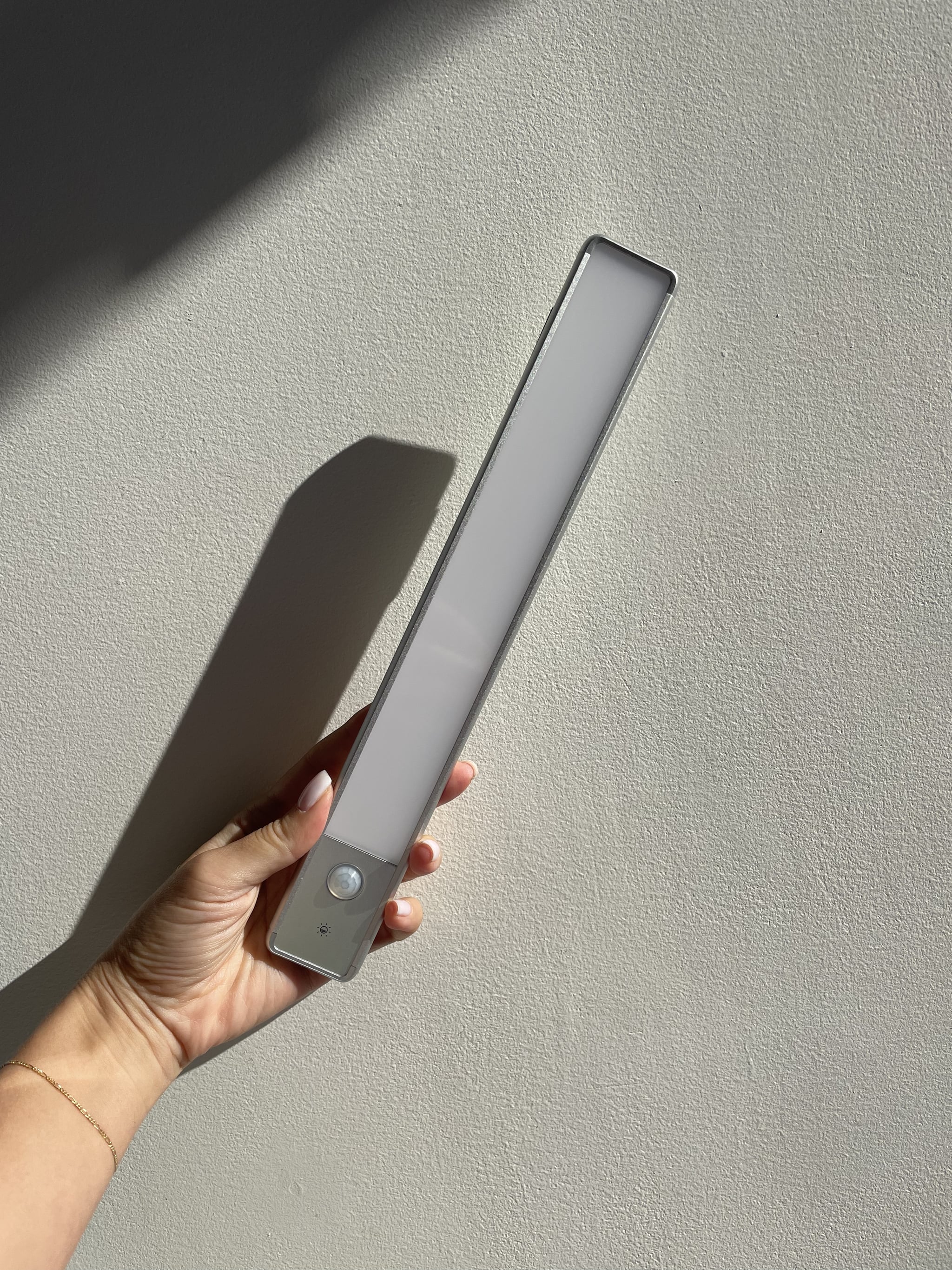 The older I get, the more I realize how expensive and hard adulting is. When we first moved into our house a few years ago, we didn't pay much attention to the fact that our closets didn't have lights installed. At the time, it just didn't seem like a big deal. However, after spending more than enough time trying to sort through five different black shirts that all look identical in the faint light my closet did have, I've realized adequate closet lighting is definitely a necessity.

I've put off installing "professional" lighting in our closets for a few reasons, but mainly because of the cost. (The quotes I've received from a few electricians have been astronomical.) When I was scrolling through my TikTok feed one night, though, I landed on a video praising the user-friendly, easy-to-install EZVALO Rechargeable Motion Sensor Light ($21), available on Amazon. Eager for some sort of closet lighting solution, I added a few to my cart and purchased them immediately. When I finally received them in the mail, I dropped everything and rushed to take them out of the package.
True to the online hype, the installation process for these motion-sensor lights was extremely easy; I didn't need a single tool. I simply chose the area where I wanted to place my lights and made sure to clean the area to remove any dust and dirt. Then, I attached the adhesive, magnetic brackets to the back of my light (all I had to do was hover my light over the brackets, and it snapped on easily), and I used a pencil to lightly mark where I wanted the light to sit. With the brackets still attached to the light, I pressed the adhesive side into the wall for 10 seconds.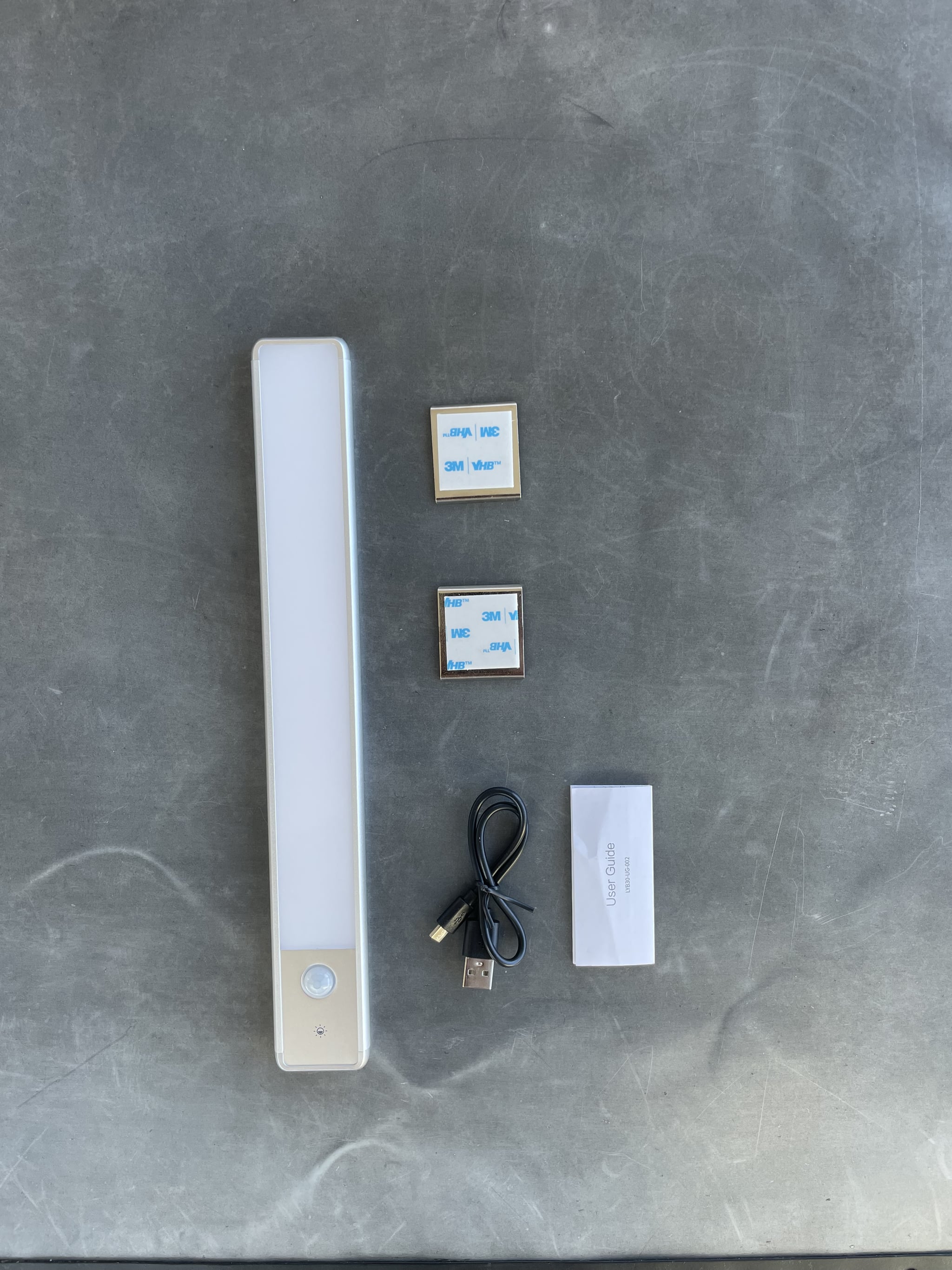 I've had these lights installed for almost a month now, and they've been a total lifesaver. No more rooting around in the dark trying to find the one (usually tiny) item I'm looking for or using my phone's dim flashlight for help. The battery life is also a plus, as I haven't needed to charge these lights even once since installing them. However, the charging process will be straightforward and easy when I do. All I need to do is remove the light from the brackets and plug it in using the provided cable for a few hours. These motion-sensor lights are also dimmable with just a tap of the button on the end of the strip — another feature I've found incredibly useful.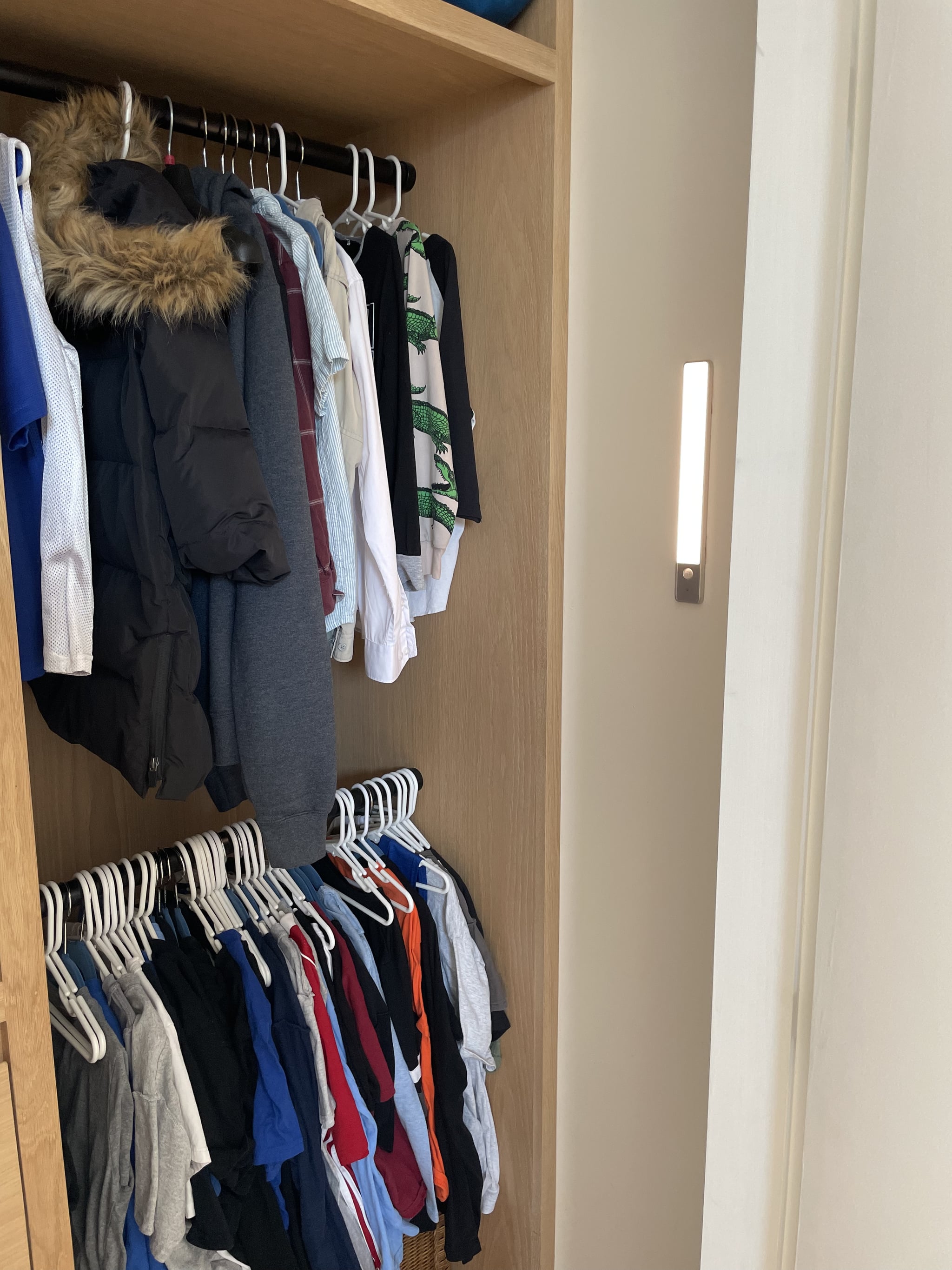 I've grown to love these motion-sensor lights so much that I've been wandering around our house, scouting more locations where I can install another set. In fact, I already purchased a few more and I plan on putting them in our bathrooms as well as under our kitchen cabinets. These lights have easily been one of my best TikTok purchases yet. If you're in a similar boat and looking for an easy way to install closet lights (or brighten up any dark space) with zero tools or headaches, these lights are for you.

Image Source: POPSUGAR Photography / Renee Rodriguez