Travel Tips For Lazy People
Things That Happen When You're Adventurous but Also Lazy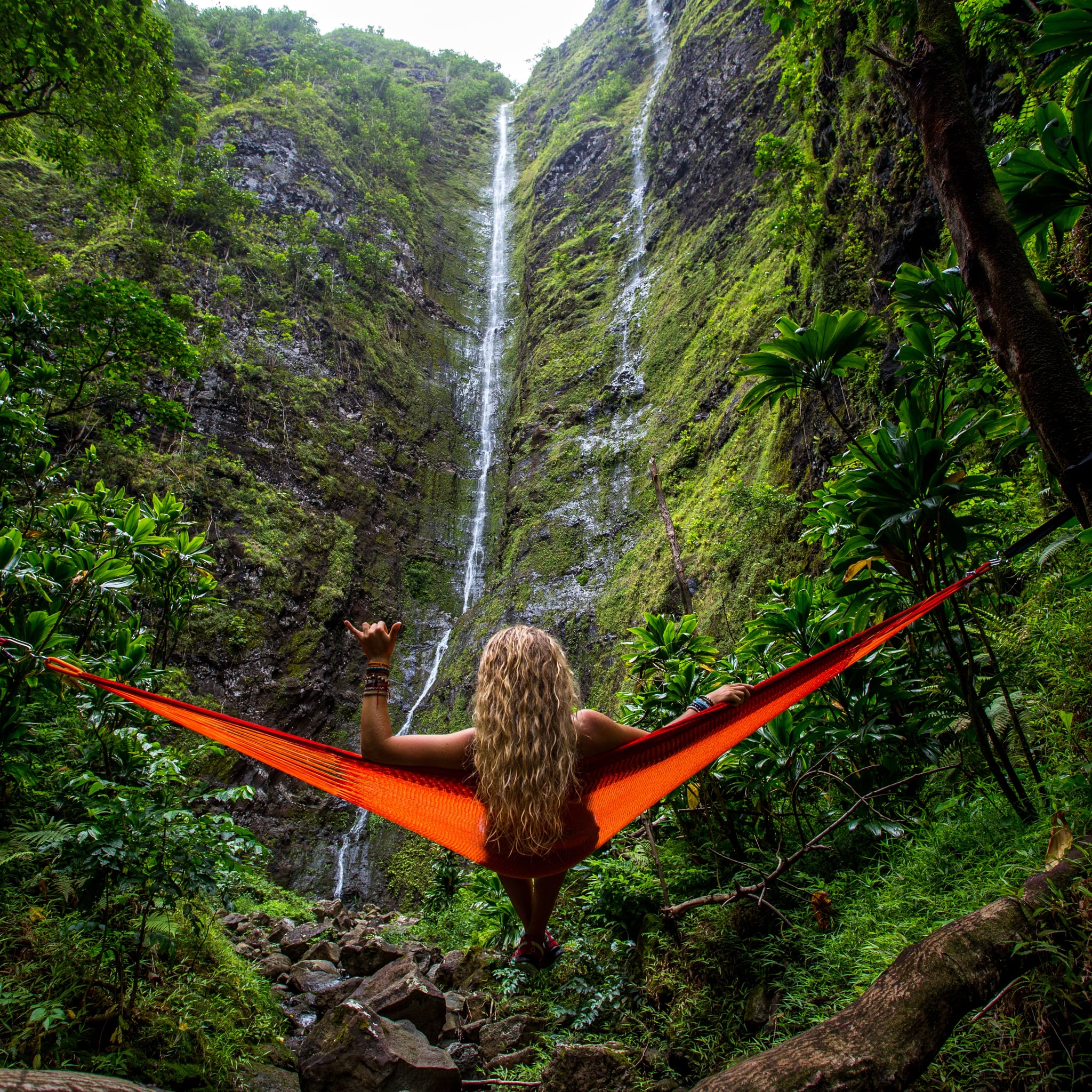 I travel more than most people I know, however, I am a walking contradiction. Deep in my heart, I love to explore the wild world and feel like my truest self when I'm seeing the planet. But in my daily life, leaving my couch when I don't have to seems like the absolute worst torture in the world. Believe me, I don't even understand myself. How can I have such a thirst for adventure but then also get chastised by my boyfriend for never seeming to want to go out and do anything (despite living in New York, the city with endless possibilities)? After all this time, I still haven't exactly made sense of it, but I do know there are tons of other travelers out there who are exactly like me. We want to see the world, but we also like to watch Netflix for hours on end. These are the things us lackadaisical adventurers happen to know all too well.
1. We don't explore the majestic city we live in
Nothing makes me want to move and be active more than exploring a new city. When I'm in my own city, on the other hand, I go nowhere. "But you live in the best city in the world! There are a million things to do in New York City! How can you just sit at home?" People demand answers from me as I sit there and shrug. First off, New York is expensive, so sorry I don't want to be out constantly spending money that could go toward an epic trip later. Secondly, since I've lived here for a while now, I don't feel motivated to go out and explore it like I do when I'm in a place for only a limited time.
2. We stream a lot of shows while on trips
Don't judge me, but I watched the entirety of The People v. O.J. Simpson on Netflix when I was on my two-week trip to Southeast Asia. Sometimes it was just too hot to be outside (after all, we went during the hottest season of the year), and also walking around all day made me tired and I wanted to just go back to the budget hotel room and relax and do something comforting. You can't spend 24/7 of every trip trying to experience things or else it's not really a "vacation."
3. We don't want to spend the whole day on our feet
It's not that I don't like walking, but there is such a thing as walking too much, and at a certain point, I want to jump on a bus or subway and get to the next location rather than walk for 30 minutes to get there. I know, seeing a city on foot is great and wonderful, but also if my feet are tired and covered in blisters, I'm not going to enjoy the rest of the trip. In this case, my laziness has saved me from having to purchase Band-Aids and Ibuprofen.
4. We want to go to bed early
There was a time in my youth when I could stay out until 4 a.m. and get "lit" as the kids call it these days, but as a 26-year-old in the body of an 80-year-old woman, I no longer want to have these experiences. Going to bed around 11 p.m. or midnight after having sat in bed already for an hour or two is something I look forward to each night, and I will get anxious and irritable if it's nearing 10 p.m. and I am not near a bed. If a city has a lot of things to offer late at night, I'll just have to miss them, and I am totally fine with that.
5. We don't like spontaneous, day-of trip planning
Because I know I am the worst when it comes to wanting to take the time to plan out my day while on a trip, that's why I have to do it way in advance so I know that I actually did it. I once wasted a whole trip because while on it, I just didn't want to take the time to figure out what we were even going to do and just wanted my travel mates to do it for me. To remedy that, I've perfected a process of rigorous itinerary-making that I tend to do during my hour in bed before falling asleep. Planning out my trip before I leave takes away the chance to be apathetic when I'm on the journey (which in turn has turned me into the most annoying travel planner ever, which is why I tend to travel solo).
6. We don't feel like wasting time to find a travel companion
Speaking of traveling solo, I don't have the time or the energy to find travel partners because it just takes too much effort to make plans with a second party involved. If I had a more extroverted spirit or liked the challenge of creating a trip that can be taken with a friend, then I would be like most normal people. However, I don't really want to take this on, so I usually go places alone. The pro of this is that no one judges my process and I can be as active or low-key as I wish.
7. We don't vary our trips as much as we could
Sometimes it's just easier to go back to the same places you've already been. While this could be seen as lazy in a way, I use each trip to the same location as a chance to explore parts of it I missed the last time. This is what has led me to go back to Paris five times and London more times than I can count. Sometimes the comfort of returning to a city you've already made the journey to can make a trip feel more comfortable. I already know how to get around the airport and can walk past the confused first-time tourists trying to figure out how to get a metro card from the machine (I'm still the proud owner of my first London Oyster card that I take back with me each time I go).