Source: Mexico Tourism Board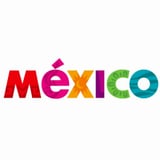 To show travelers just how much a diverse and culturally rich country like Mexico has to offer, we've partnered with the Mexico Tourism Board to spotlight the sites that helped inspire Cirque du Soleil Big Top Touring Show LUZIA, currently touring the US. Let's visit six of these dreamy locations.
Fascinating history, one-of-a-kind shopping, and scenic beaches: these are among the selling points that land travel destinations a covetable position on our bucket lists. But instead of jetting across the ocean for your next getaway, we found one spot that's practically around the corner, and so convenient that it'll soon become one of your regular travel destinations.
From cultural wonders to rich history to photo-worthy attractions, Mexico won't leave a single box unchecked. Read on to see six uniquely mesmerizing spots that offer something to spark an interest for any traveler. Trust us, you'll definitely want to visit more than one.