Puppies at Christmas
Merry Puppy Christmas!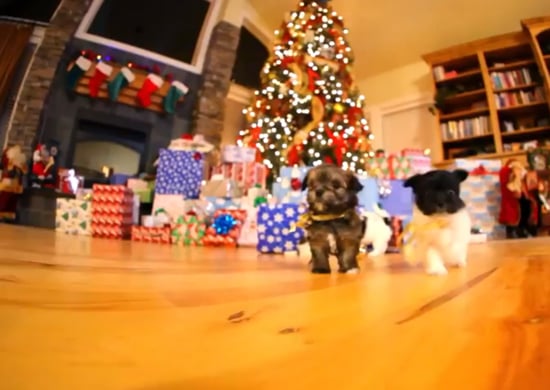 Merry Christmas from PetSugar! While we might not be able to gift you with a cute puppy, we can offer you this video of playful puppies tearing up the presents under the tree. After all, it's what everyone really hopes they receive at Christmas . . . an adorable, tiny ball of fluff and cuteness. Even if you aren't gifted with a playful pup this Christmas morning by a loved one, there's always next year, right?
See puppy video.