PetSugar Roomba Giveaway
15 Days of Holiday Giveaways, Day 11: Win a Limited-Edition 700 Series Roomba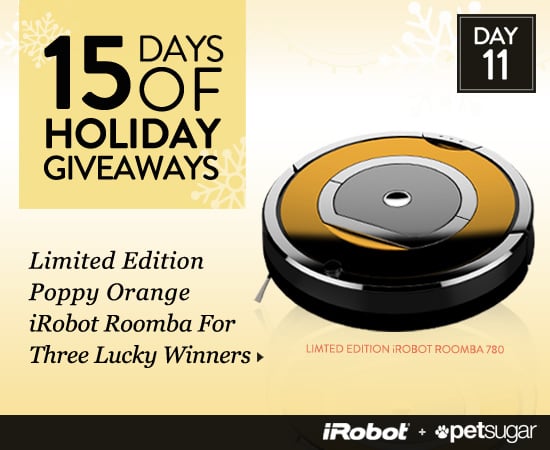 It's the holiday season, and we're getting in the spirit with our third annual 15 Days of Holiday Giveaways! Every day for the first 15 days of December, one of the PopSugar Network sites — plus our sister sites PopSugar Shop, Fashionologie, and ShopStyle — will feature a new fabulous giveaway.
For our 1th day of holiday giveaways, we are giving away three limited-edition iRobot Roomba 780s. The iRobot Roomba has a three-stage cleaning system to remove all the dirt, pet hair, and other debris that your four-legged friend may track into your house. This robot will have your house clean in no time, and all you have to do is turn it on. Did we mention we are giving away three?
This giveaway has ended.
After you enter our giveaway above, don't forget to enter GeekSugar's giveaway of two Xbox Kinect prize packages, BuzzSugar's giveaway of a year of movie tickets for you and a friend from MovieTickets.com, BellaSugar's giveaway of $2,000 to Saks Fifth Avenue, and Fashionologie's giveaway of a $1,000 shopping spree to Theory. Good luck and happy holidays!