How to Reduce Pet Fur
How to Keep You and Your Home Free of Fur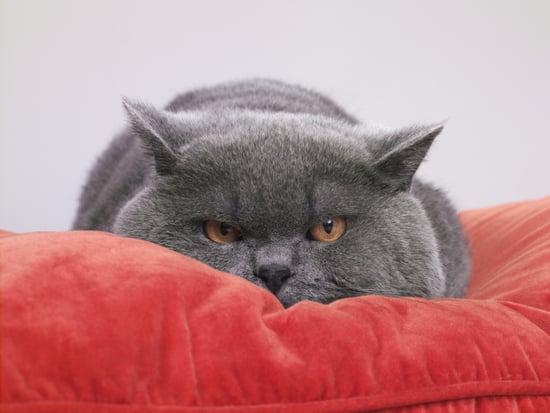 It's hard to be taken seriously at work when you have fur all over your outfit. Don't let your four-legged friend bring your professionalism down, and keep you and your home fur-free. To celebrate National Pet Day, let's all strive to keep fur-hassle at a minimum. Here are some tips:
Read on for more.
Get a lint roller and brush combo. If you have the right lint brush, it can more effective than the lint roller on your furniture. I like to have a combination of both like this Fur Erase Extra Sticky Lint Roller & Brush ($10). The brush removes all the fur with one swipe, while the lint roller picks it up. If you use the lint roller on its own, it can take several swipes before the fur is lifted from your furniture.
Vacuum regularly. It only makes sense to vacuum your home regularly from a few times a week to once a week to keep it clean of fur. If it seems like a pain lugging around a heavy vacuum frequently, get a stick vacuum ($34, originally $50) that will be easy to carry around and store.
Choose your clothing wisely. You know the materials that tend to catch fur easily and the colors that really highlight the fur, so try to stay away from them. Invest in light colors.
Don't let your pet into your closet. Don't let your wardrobe become your pet's favorite sleeping spot, or you will have a devil of a time removing fur from all your clothes.
Change into your "fur" outfit as soon as you get home. Change out of your clothes immediately into an outfit just for the home once you get back from work. Don't carry your pet while you have your work clothes on, and only carry and snuggle them once you've changed.
Examine your pet's diet. If your pet is shedding too much, you might want to examine its diet. Make sure it's eating nutritious food and that you're not feeding it too much "people" food that may be harder to digest than regular pet food.
Make a sleeping spot enticing. Try to carve out an enticing go-to sleeping spot for your pet so it's not napping all over your home. Give it a favorite blanket or a pet bed.