Choosing the Right Rescue Cat
To the Rescue: Choosing the Right Shelter Cat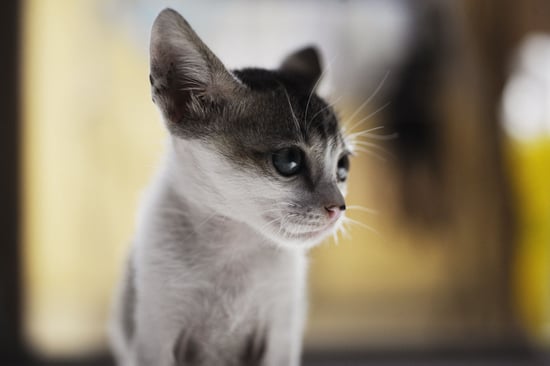 Getting a new pet is an exciting time, but choosing the right kitty can be overwhelming. It's hard not to get caught up in the "awwwwww" factor before considering the reality a new cat will bring to the family. When one of our beloved cats passed away last year, we weren't sure if a new kitty was a good idea. But when our other cat became overwhelmingly depressed, it was decided that adopting a shelter cat was the right decision. Before adopting, set a timeline for selecting your new pet, because bringing home kitty should never be an impulse decision. With June being National Adopt a Shelter Cat Month, here are a few tips for making educated choices:
Check your shelters: If your town has several adoption centers, take the time to check them all out. Talk with staff, ask about adoption fees, and find out how pets are treated while at the shelter. It's also a good idea to discuss what happens if the kitty you select isn't the right fit. Most will happily take your adopted cat back within an allotted amount of time if things don't work out at home.
Adult cat or kitten? While kittens are adorable, adult cats are often calmer and already trained. Check with the staff to see if the kitty is litter trained and spayed or neutered. If you're choosing an adult, it helps to ask about the cat's background, as well, especially if you've already got a pet at home.
Check her stats: It's not just about beauty — make sure the cat appears healthy. Look for bright, clear eyes; clean noses and ears; and nice, unmatted fur. Ask for a chance to hold any cats you're interested in, and give your potential furball a good once over, listening to the cat's breathing as well.
Plaything: We spent hours playing and holding cats before we found the right one. If the shelter doesn't have cat toys on hand, pick some up and donate them to the shelter. If you have children, bring them along to check out the cats. Pay close attention to the kitty's response to being held, active play, and petting.
Think about it: Take the time to really think about your decision before bringing home kitty. Consider your work hours, space, lifestyle — and your budget. Regular vet visits, pet food, and cute cat toys can be costly, so it's important to think things through.
Go with your gut: In the end, the cat that's caught your fancy is probably the right one to adopt. After spending a month checking out prospective kitties, our new cat walked right up to us in the group petting room at our local shelter. And, a year later, we are so happy she's part of our home.
Do you have shelter-cat adoption tips or success stories? Share them in comments!