Michelle Obama When We All Vote 2020 Announcement Video
Michelle Obama and Her Voting Squad Are Back and Ready For 2020
Michelle Obama and her Voting Squad are back and ready to inspire more voter participation in the 2020 elections. In a video released today, Michelle Obama is joined by Selena Gomez, Liza Koshy, Shonda Rhimes, Megan Rapinoe, Tracee Ellis Ross, Kerry Washington, Rita Wilson, Tom Hanks, Faith Hill, Janelle Monáe, Lin-Manuel Miranda, and Chris Paul — and all of them want you to vote.
Michelle Obama launched When We All Vote to increase voter participation in the 2018 midterm elections, and it worked. She introduced us to her voting squad, encouraged us to squad up with our friends and family, and engaged millions of voters across the country. The nonpartisan organization arranged more than 2,500 local voter registration events across the country, engaged 200 million Americans online about the significance of voting, and texted nearly four million voters the resources to register and get out to vote.
POPSUGAR is thrilled to partner with When We All Vote to make sure all eligible Americans exercise their right to vote in the upcoming election. Head to WhenWeAllVote.org to join us and make your voice heard.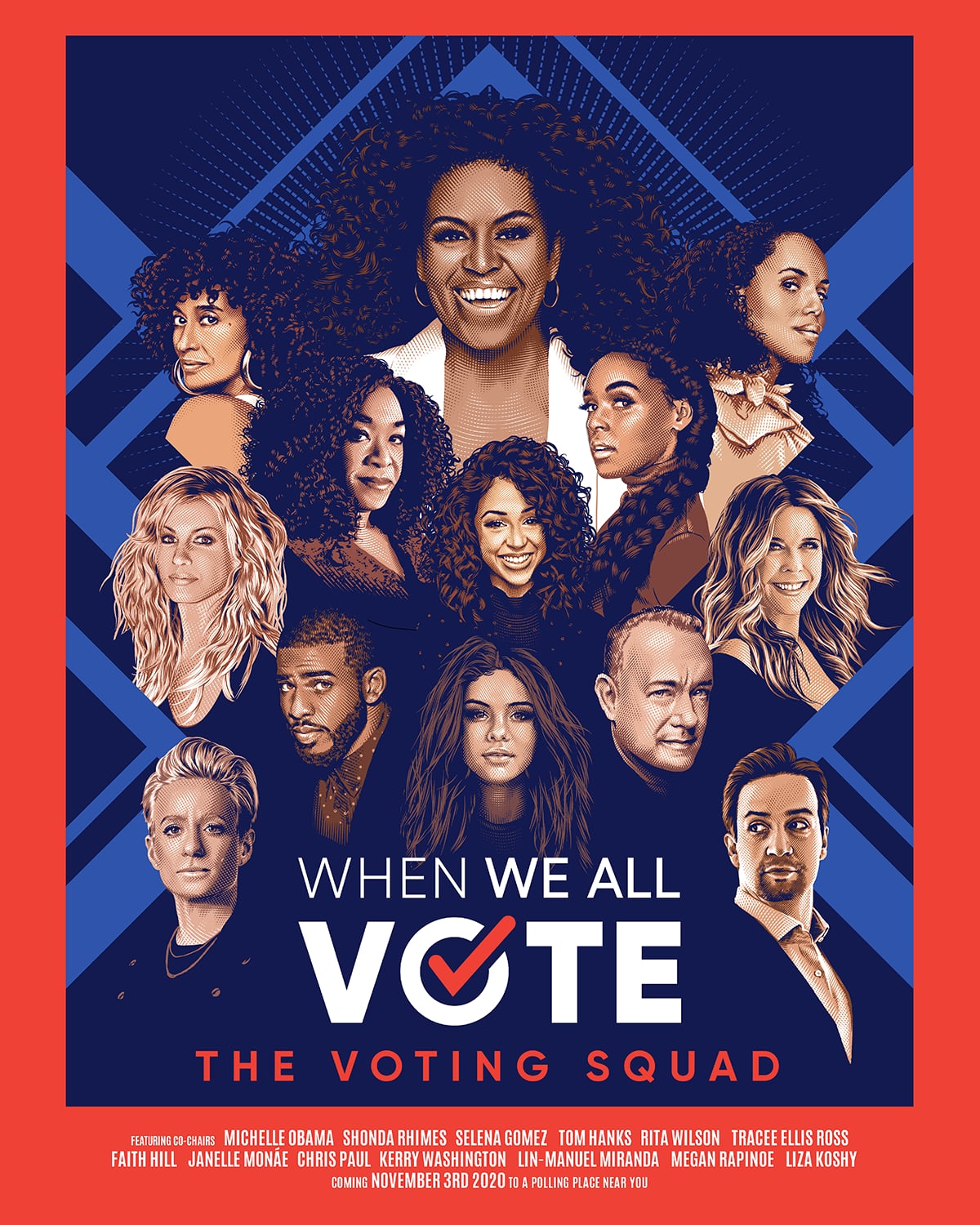 Image Source: Courtesy of When We All Vote