What Belonging Means to Asian Pacific Islander Americans
What True Belonging Means as Asian and Pacific Islander Americans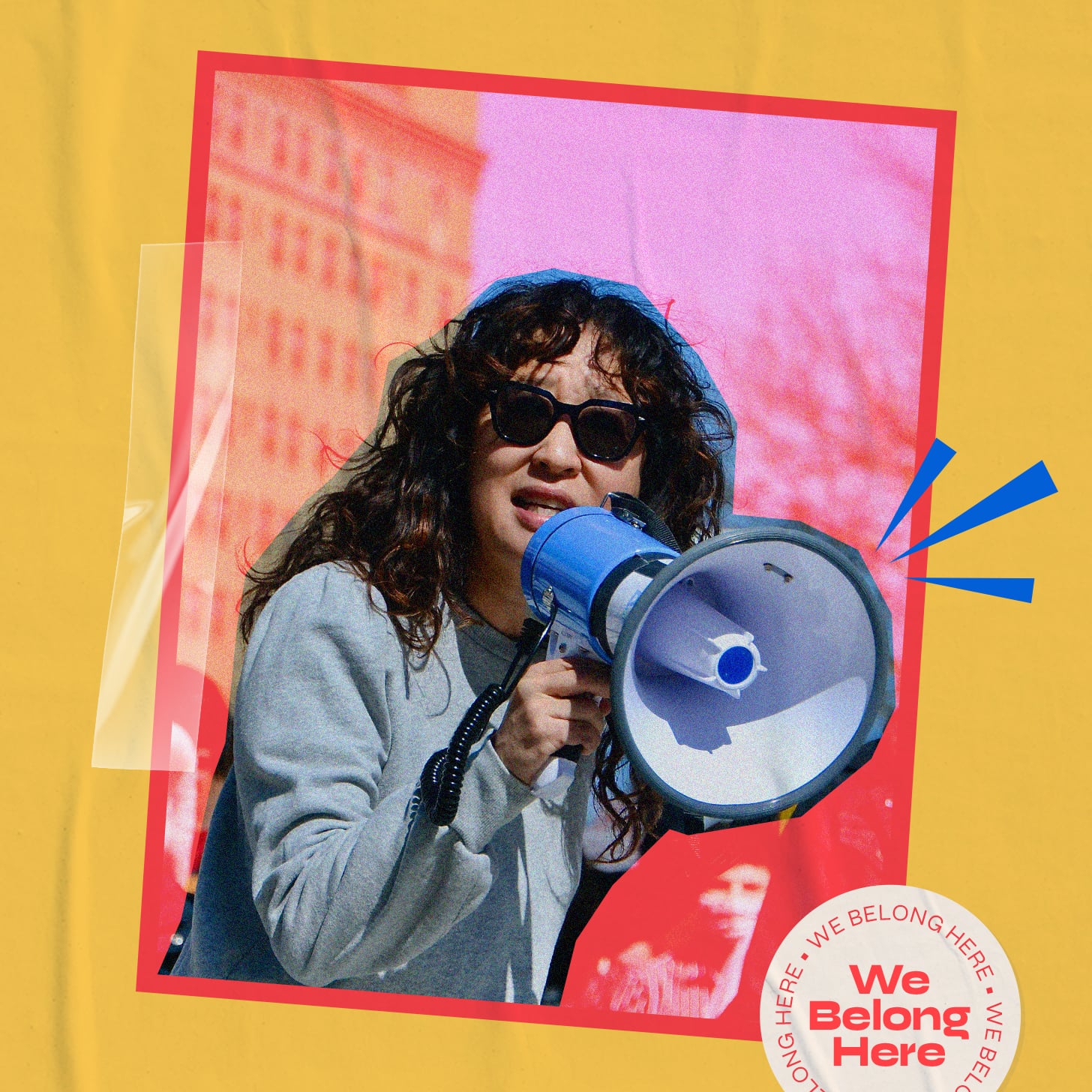 Image Source: Jessica Daninhirsch
As Asian and Pacific Islander Americans, we've long fought for our voices to be heard. And while we've historically been ignored, a recent spike in targeted violence against our community has forced a national reckoning. Our country is at an inflection point and ready to listen.
"We belong here." Sandra Oh's impassioned cry at a Stop Asian Hate rally serves as our inspiration for POPSUGAR's first-ever APIA Heritage Month destination. As the actress said, "For many of us in our community, this is the first time we're even able to voice our fear and our anger." We've continued to see our strength tested and have repeatedly drawn upon the resilience this country has required of us, but it's time our power and our stories be recognized. We are not visitors or monoliths.
We are proud of our heritage, but we cannot fully belong in a country where we're unsafe, gaslit, and othered; where our native land is threatened and our culture is co-opted. Echoing Sandra's words once again, we issue a challenge: "If you see one of our sisters and brothers in need, will you help us?" Go beyond ordering from your local Chinese takeout place. Dig deeper than social media reposts. Say something if you observe violence or racism. Make space for your colleagues and friends. Learn our history and our names. This month, let's take a moment to appreciate (and celebrate) the APIA experience.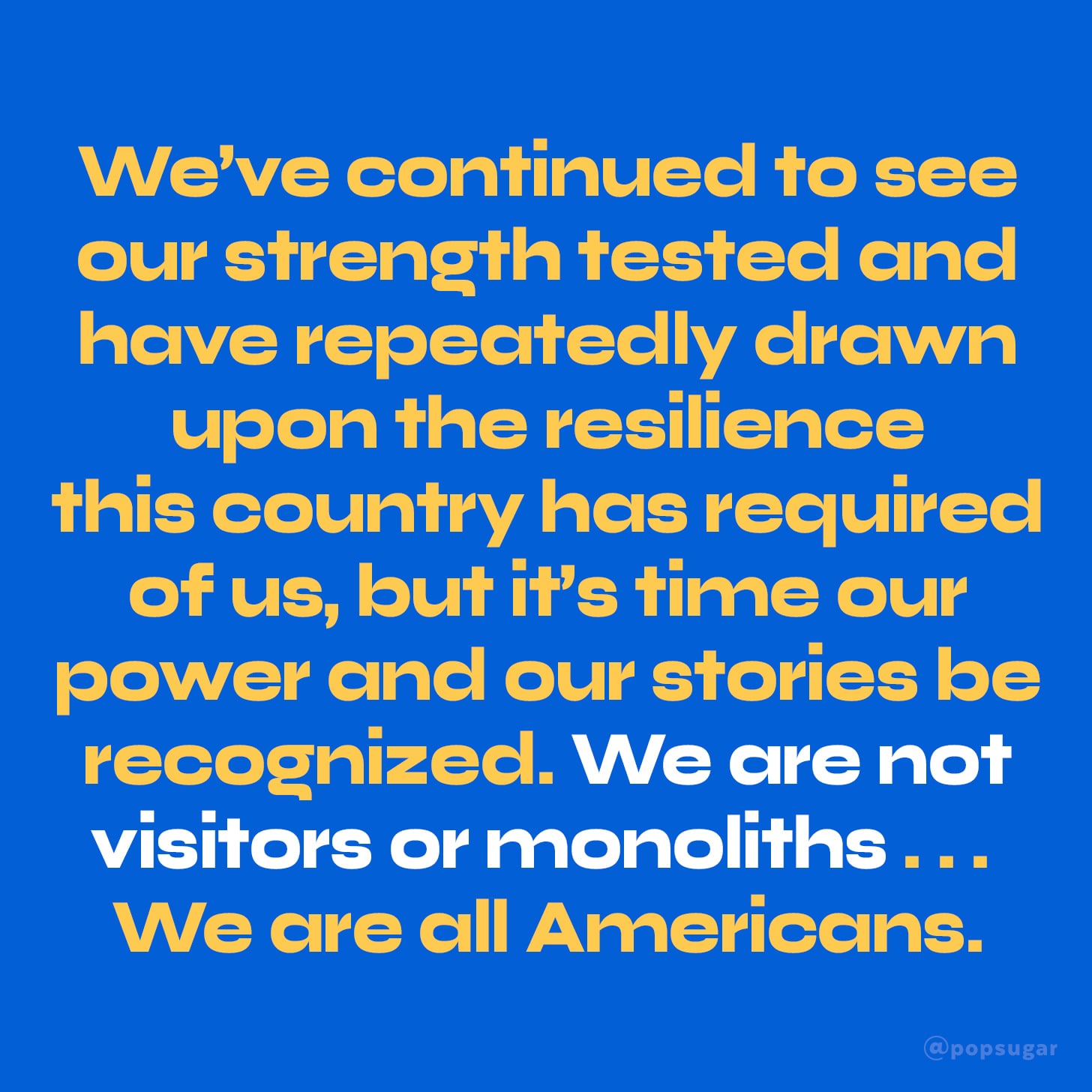 At POPSUGAR, we're honoring Asian and Pacific Islander Americans with a selection of personal essays, interviews, and features celebrating our successes, unpacking the complex issues we continue to face, and looking to the future with hope.
While the term AAPI has traditionally been used to represent our community, we consciously and carefully chose the acronym APIA over AAPI because it encompasses a message that should already be clear: We are all Americans. Whether you're East Asian, South Asian, Pacific Islander, full or half — the moniker doesn't belong to one group, one identity.
Truly belonging means acknowledging we're all Americans, regardless of our stories. As two APIA editors, we recognize the vastness of this community. Yerin is a third-culture Korean American; Karenna is second-generation Hapa with Hawaiian, Samoan, and Maori heritage. Our roots are different yet our mission is the same. We hope this celebration inspires action and reminds you, our fellow APIA, that you are not alone. We belong here.
— Yerin Kim and Karenna Meredith