Why Didn't Bill Clinton and Melania Trump Shake Hands?
Why Didn't Bill Clinton and Melania Trump Shake Hands?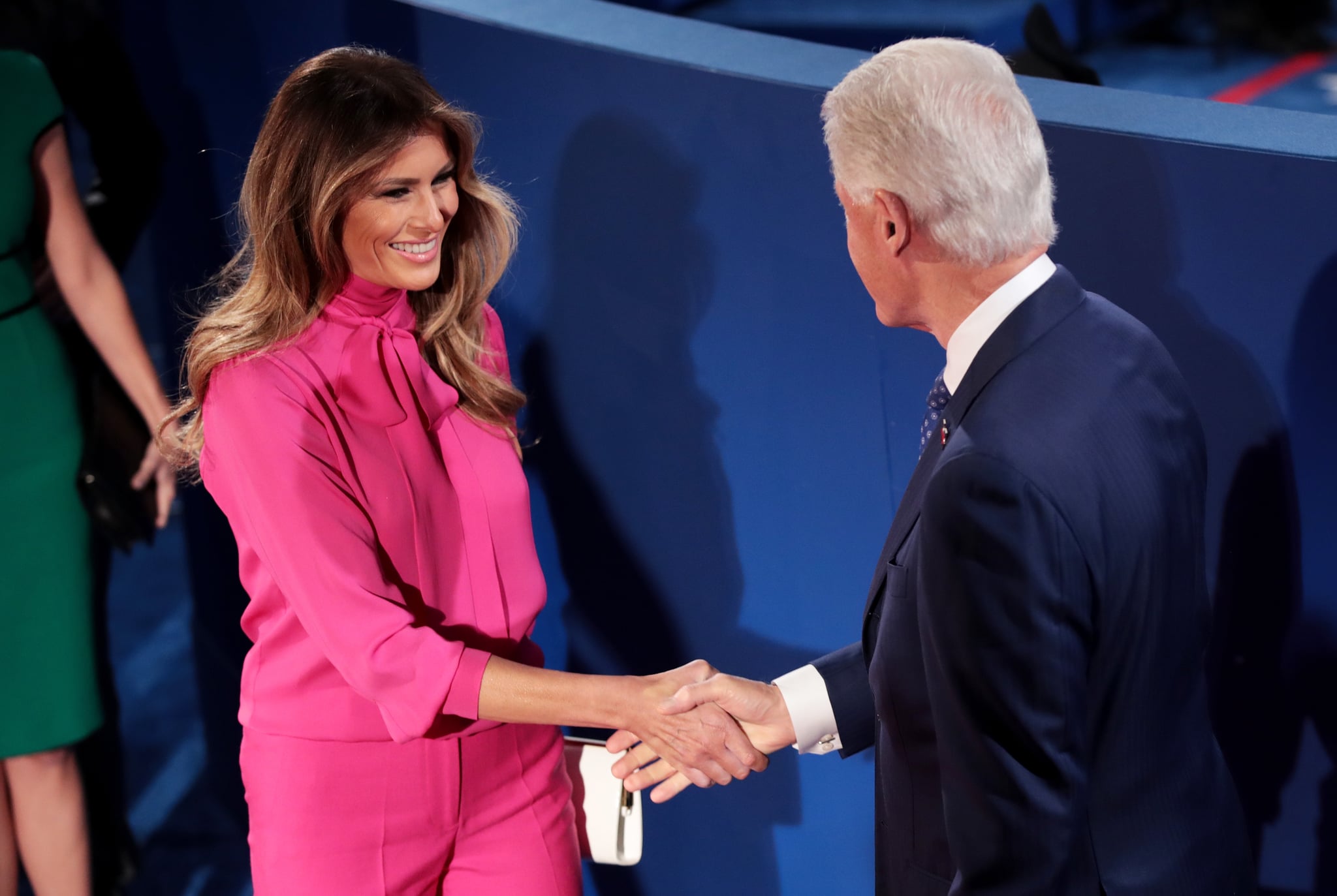 Hillary Clinton and Donald Trump raised some eyebrows during the second debate when they failed to shake hands upon entering the stage. It was a notable break from tradition and, for many, symbolic of the negative tone that this campaign season has embodied.
The third debate didn't start on a much better note. It is also customary for opposing candidates' family members to begin the night by shaking hands, as Melania Trump and former President Bill Clinton did prior to the first and second debate, but tonight, such an interaction was noticeably missing.
So the family pre-#debatenight handshake between Bill and Melania is off and I'm PERFECTLY FINE with that-no point in frontin. #ImWithHer

— Amee Vanderpool (@girlsreallyrule) October 19, 2016
According to The New York Times, this modification was negotiated as a result of Trump's decision to bring three women who accused Bill Clinton of sexual misconduct and rape — Juanita Broaddrick, Paula Jones, and Kathleen Willey — to the second debate, a plan that included, according to The Times' anonymous sources, parading the women in front of former President Clinton and forcing him to shake hands with each of them on national television.
The Commission on Presidential Debates prevented this plan from moving forward, but new arrangements were made for this evening's proceedings: candidates' spouses were instructed to enter the hall closer to their seats rather than crossing paths and exchanging a friendly handshake on their way.