Who Is the Poet Laureate?
The New US Poet Laureate, Tracy K. Smith, Is One of the Youngest Ever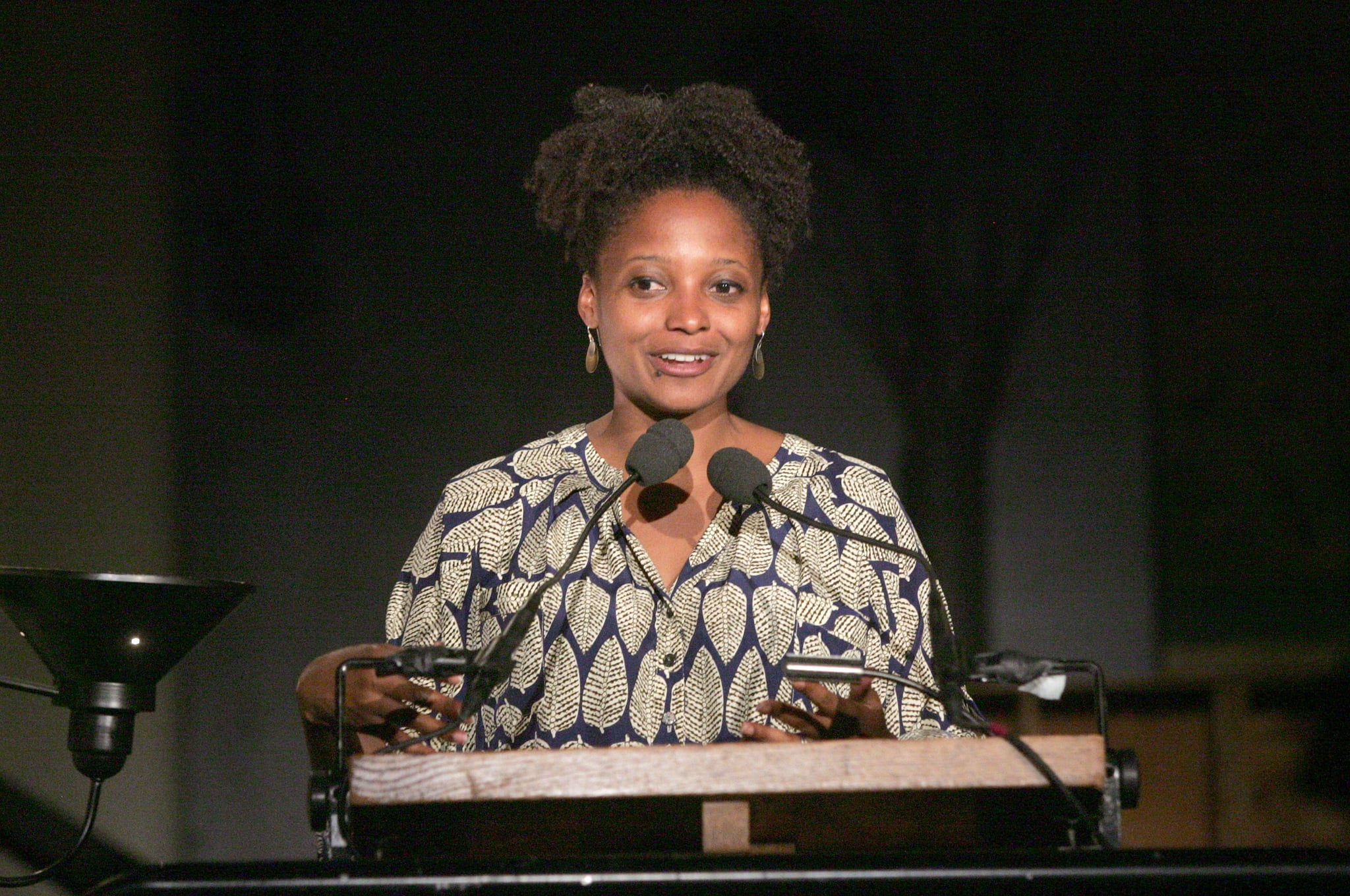 The country's sixth female poet laureate is a woman who already has a Pulitzer Prize to her name — and yes, she even writes about David Bowie. Tracy K. Smith was named the 22nd US poet laureate on June 14, making her one of the youngest people ever named to the post.
The 45-year-old creative writing professor at Princeton University plans on using her position to bring people of different backgrounds and viewpoints together through writing. She especially hopes to dispel the notion that only few people can understand and enjoy the genre. And if her own writing — which explores space, poverty, love, pop culture, and even a good glass of wine — is any proof, poetry is still relevant.
While Smith said in a recent interview that she doesn't view the poet laureate role as a platform for her own politics, she has joined the conversation around social issues, like so many artists in the Trump era. Earlier this year, Smith lent her voice to a "Resistance" series in Mother Jones magazine, sharing some of her favorite writings to help "bring solace or understanding in this age of rancor." Her suggestions? Irian-American poet Solmaz Sharif's Look, which she said calls "attention to the ways that official language has been employed in ways designed to deaden it (and us) of human feeling."
According to the Library of Congress, "As the nation's official poet, the Poet Laureate Consultant in Poetry to the Library of Congress seeks to raise the national consciousness to a greater appreciation of the reading and writing of poetry." For Smith, that means taking poetry to different areas of the country, including to rural America. "I'm very excited about the opportunity to take what I consider to be the good news of poetry to parts of the country where literary festivals don't always go," she said to The New York Times. "Poetry is something that's relevant to everyone's life, whether they're habitual readers of poetry or not."
Carla Hayden, the current librarian of Congress, noted in a press release the unique vision Smith will bring to the position. "Her work travels the world and takes on its voices; brings history and memory to life; calls on the power of literature as well as science, religion, and pop culture," she said. "With directness and deftness, she contends with the heavens or plumbs our inner depths — all to better understand what makes us most human."
Smith, who has three collections of poetry out, was born in Falmouth, MA, and grew up in Fairfield, CA. She then went on to receive her bachelor's degree from Harvard University and a master of fine arts degree from Columbia University. Several of Smith's works are available to read online via The Poetry Foundation, including "Don't You Wonder, Sometimes?", a poem that references David Bowie. The poem is from her 2012 Pulitzer Prize-winning book Life on Mars.
The poet laureate typically serves his or her role from September to May.