Facts About Kamala Harris's Husband Douglas Emhoff
5 Things to Know About Kamala Harris's Husband, Douglas Emhoff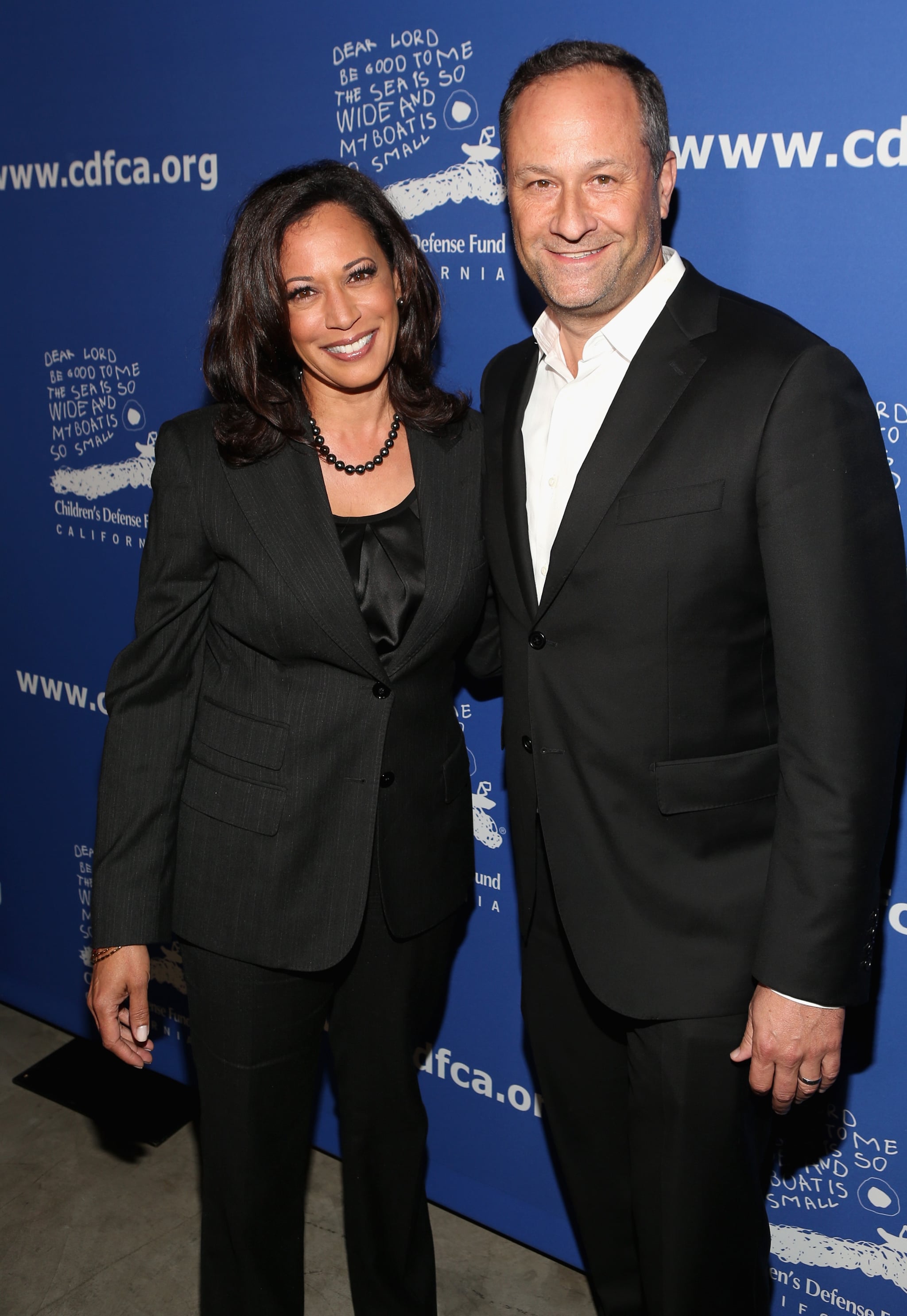 2020 presidential candidate and Senator Kamala Harris is quickly becoming a household name for her refusal to be silenced or interrupted by her male colleagues. And, as she claims her space on a national stage, interest in her personal life has grown. Here's what you need to know about her husband, Douglas Emhoff.
He's also a lawyer.
Emhoff is currently a partner at DLA Piper in Century City and Washington DC. Previously, he was the managing West Coast director at Venable LLP.
Emhoff recently took the bar again.
Though Emhoff is based in LA, he recently took the bar in Washington DC and was sworn in on March 10, 2017.
My swearing in ceremony for DC Bar today with my lovely wife @KamalaHarris. pic.twitter.com/PrsQSZOage

— Douglas Emhoff (@douglasemhoff) March 10, 2017
He met Harris on a blind date.
Emhoff, who was previously married and has two children, met Harris on a blind date that was "set up by a close friend of Harris's," according to SFGate. The two were married in August 2014 at the Santa Barbara County Courthouse. Harris's sister, also a lawyer, officiated the ceremony.
He says his biggest mistake was lashing out in court.
In an interview with Law360, Emhoff retells a story of his earlier days in law, when he loudly accused another lawyer of lying in court. Though he contends that the other lawyer truly was lying, he learned that "you don't lose your cool, ever, and just file away the information to be used at the appropriate time, in an appropriate manner." In the same interview, he revealed that his toughest lawsuit was against a con man in Orange County, CA. The suit, which was brought up by "a group of Midwestern investors," was difficult but settled in trial. Since then, he's even kept in touch with the investors.
Emhoff's and Harris's tax returns show they earned $1.7 million in 2015.
According to the Sacramento Bee, which asked for the then-Senate candidate's tax returns in 2016, the form also revealed that the two paid about $450,000 in state and federal income taxes and gave $32,947 to charity.
If you're interested in following Harris's life from her husband's viewpoint, you can follow Emhoff on Twitter, where he keeps an active presence and posts photos of them together.
Pre Howard U Commencement address with my amazing wife and proud Howard grad @KamalaHarris! pic.twitter.com/ctGVVKyfxG

— Douglas Emhoff (@douglasemhoff) May 13, 2017