Obama Statement on Paris Climate Agreement
Obama Slyly Drags Trump's Exit From the Paris Climate Agreement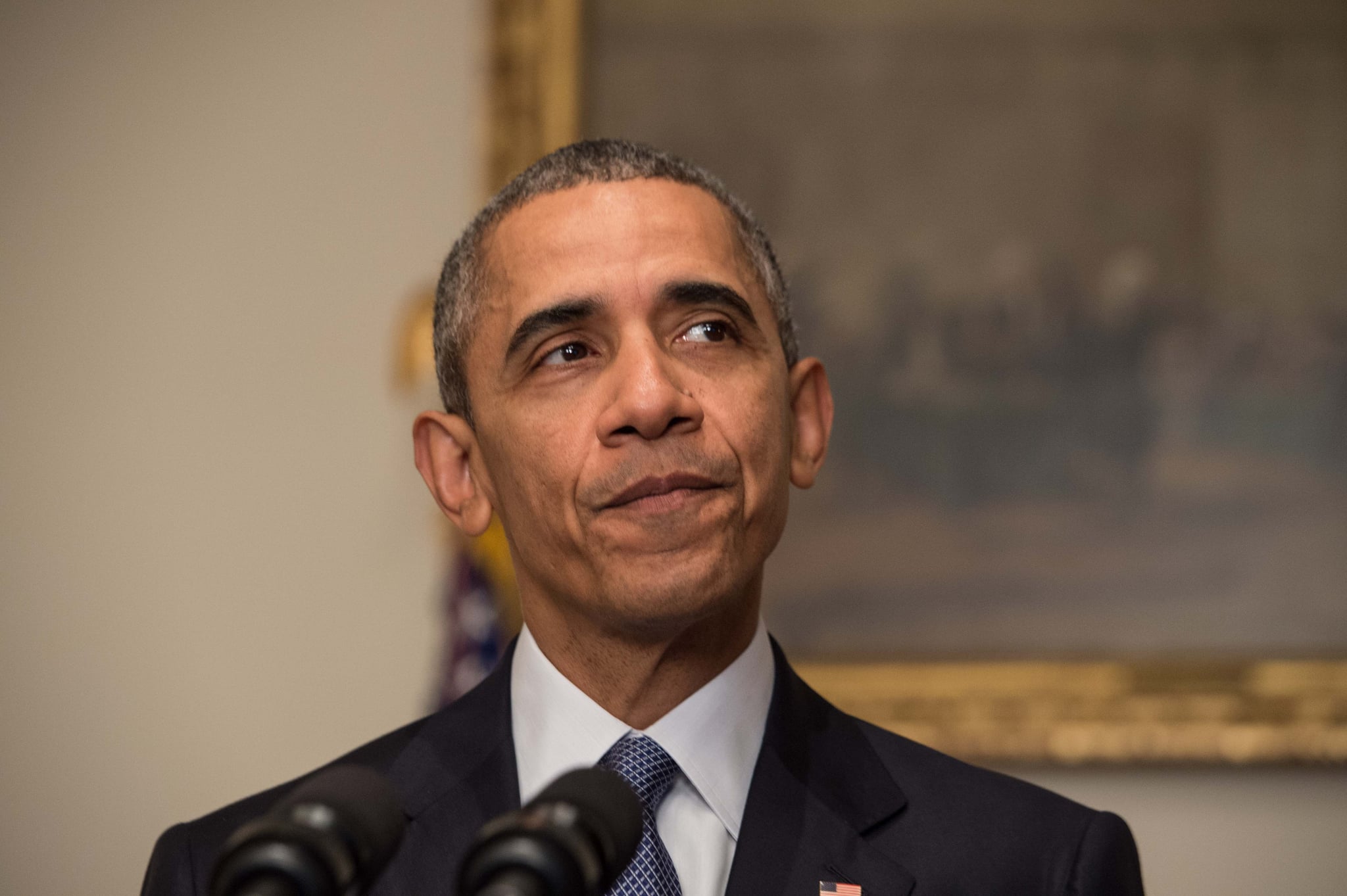 In a poignant statement, former President Barack Obama responded to President Trump's decision to pull the US out of the Paris Climate Accord. Obama wrote that he's still "confident" that states, cities, and businesses will fill the void left absent by the federal government to combat climate change. Pete Souza, former White House photographer under the Obama administration, also posted a somber photo of the day Obama signed the Climate Accord.
The statement by Obama, released on June 1, remarked that it was America's leadership and "ambition" in the climate talks that "encouraged dozen of other nations to set their sights higher as well." He also noted that the private sector has chosen a "low-carbon future" and so have the other nations that are committed to the agreement. The former president ended his statement by believing in the power of others to enact leadership in the face of climate change.
"But even in the absence of American leadership; even as this Administration joins a small handful of nations that reject the future; I'm confident that our states, cities, and businesses will step up and do even more to lead the way, and help protect for future generations the one planet we've got."
Souza, reacted with less optimism, simply posting a photo of Obama's signature on the Paris Climate Accord. In the caption, he wrote, "He tried. But we failed our children."
The post is already flooded with comments remarking on Trump's decision and missing the former president. These people aren't the only ones; several leaders, including newly elected French President, Emmanuel Macron, expressed their commitment to the deal. The US now joins two other countries that didn't sign the deal: Syria, which is currently in a civil war, and Nicaragua, which didn't sign it in protest because it believed the agreement did not go far enough to deal with climate change.
Image Source: Getty / NICHOLAS KAMM