Justice Ruth Bader Ginsburg on Sexism in 2016 Election
Ruth Bader Ginsburg Has Zero Doubt That Sexism Played a Big Role in Hillary's 2016 Loss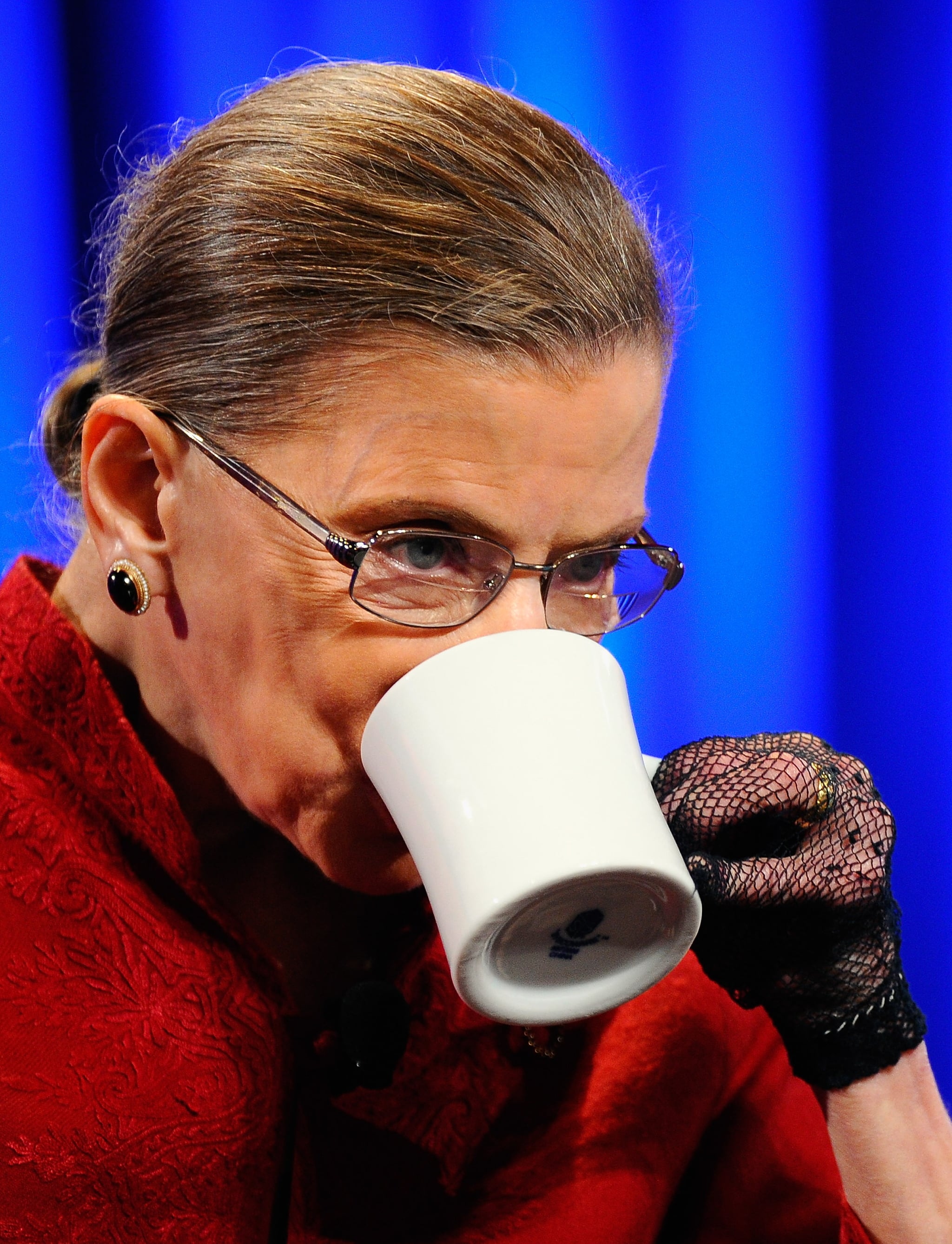 Supreme Court Justice and noted collar aficionado Ruth Bader Ginsburg is 84 years old, and yes, she's still just as fiery as ever.
During a Sept. 26 interview with CBS's Charlie Rose, Justice Ginsburg was characteristically blunt in her assessment of the 2016 presidential election. When asked if she believed that sexism played a role in Hillary Clinton's loss to Donald Trump, her answer was straightforward: yes. Speaking in front of an audience in New York City, Ginsberg explained that she believes gender bias did play a "major, major factor" in Clinton's defeat and that she had "no doubt that it did" affect the campaign. She also made clear that there were many other factors that may have been decisive outside of sexism — but that it was sexism that played a crucial role.
Both former First Lady Michelle Obama and Hillary Clinton herself have also recently spoken out about the role they believe sexism played during the 2016 election, so it seems Justice Ginsburg has at least two very powerful women behind her, supporting the same (incredibly sad but true) theory.