Donald Trump Lost the Emmys
Hillary Clinton Reminds America That Donald Trump Has Contested Another Vote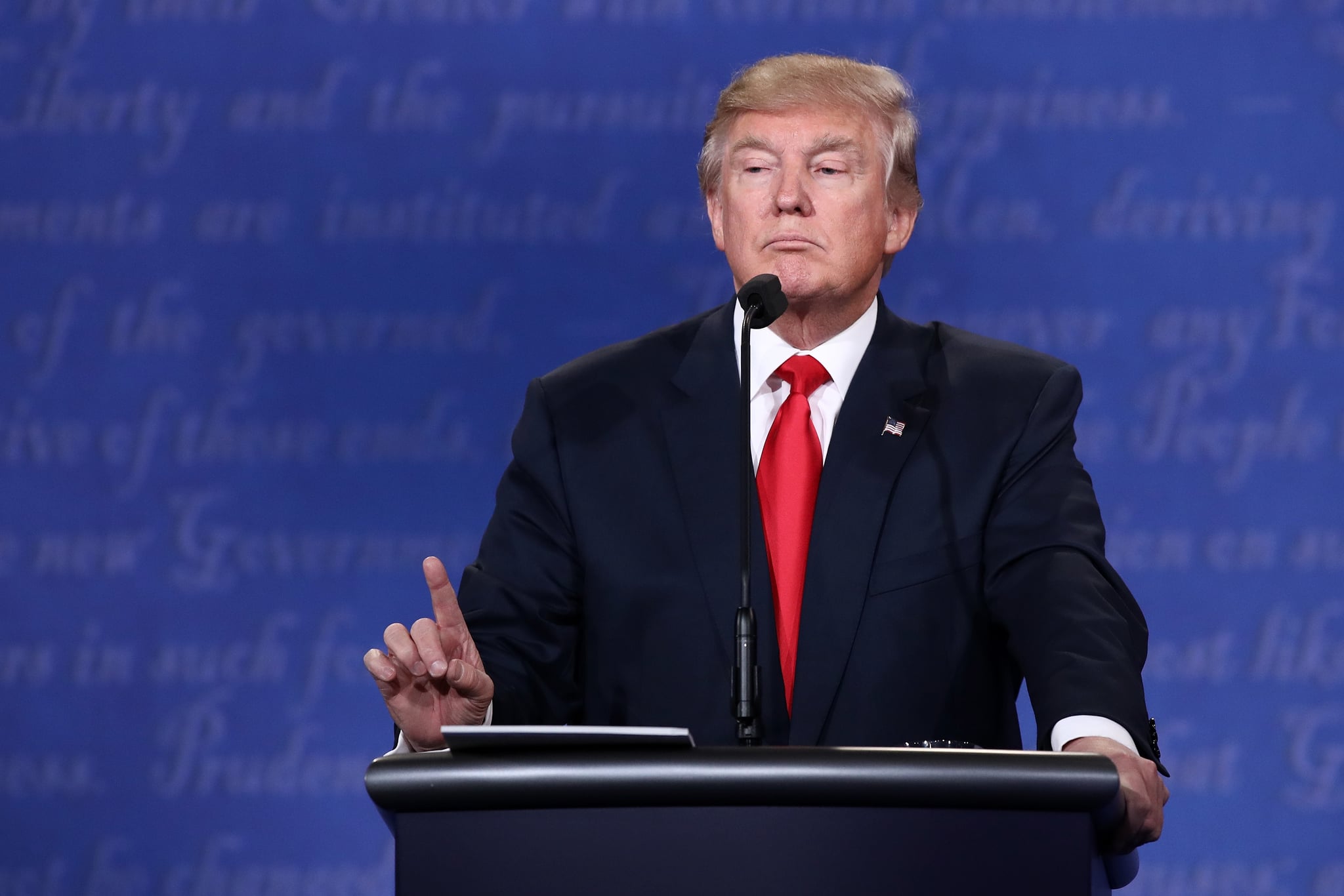 This week, President Barack Obama said Donald Trump needed to "stop whining" about a so-called rigged election. And during the final debate, Hillary Clinton provided some of the most compelling evidence yet that Trump is an extremely sore loser.
Toward the end of the debate, moderator Chris Wallace asked the candidates, "Will you accept the result of this election?" Trump broke from America's democratic tradition and said he would wait and see.
Clinton wasn't surprised. "Every time things aren't going his way, Donald Trump says it's 'rigged,'" she said, and as proof, she proceed to drop this bomb about his handling of The Apprentice's 2012, 2013, and 2014 Emmy losses:
"He didn't get an EMMY for his TV program... he started tweeting the EMMYs were rigged." - Clinton

"Should have gotten it." - Trump #debate pic.twitter.com/jY7rIUg5e3

— Good Morning America (@GMA) October 20, 2016
He couldn't even let that go!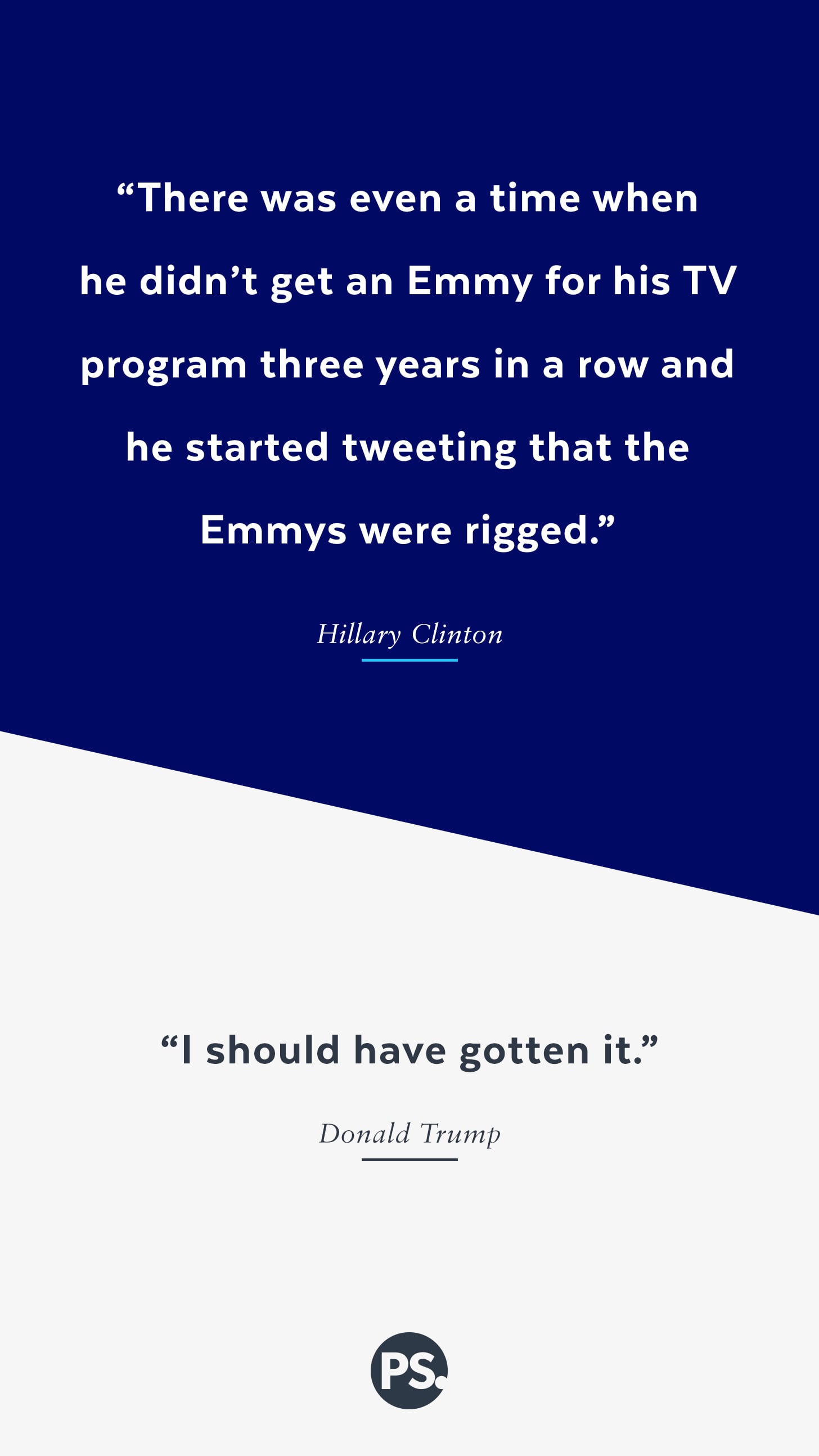 In fact, Trump has yet to delete his tweets disparaging the Emmys.
The Emmys were horrendous...the absolute worst show!

— Donald J. Trump (@realDonaldTrump) September 24, 2012
"Amazing Race" winning an Emmy again is a total joke. The Emmys have no credibility--no wonder the ratings are at record lows.

— Donald J. Trump (@realDonaldTrump) September 24, 2012
All of which leads us to conclude there's only one thing left to be said:
This is the worst season of American Horror Story yet. #debatenight

— Professor Snape (@_Snape_) October 20, 2016