Who Is Fran Hauser?
How Fran Hauser Invests in Women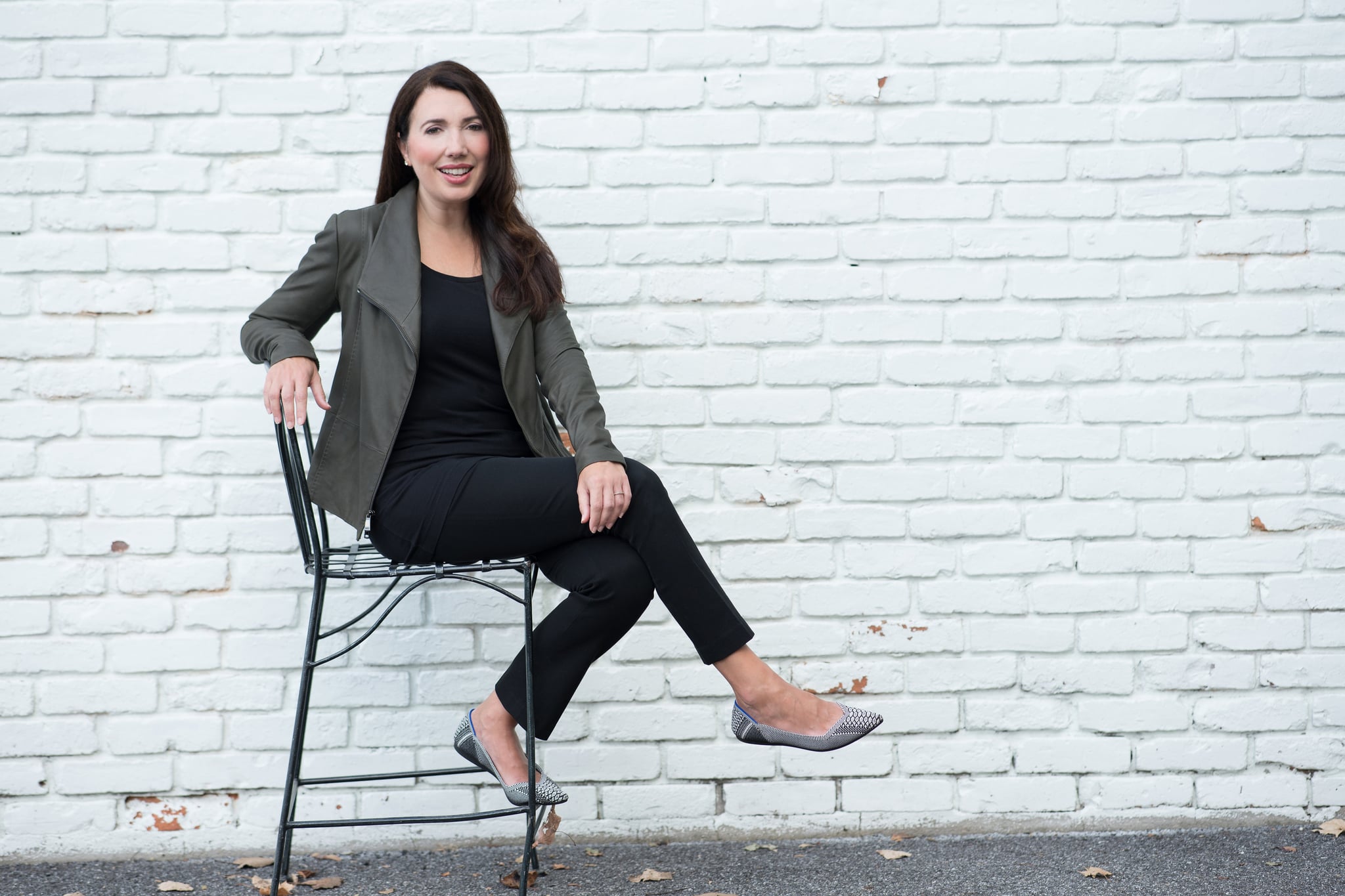 Fran Hauser has a résumé that draws eyes instantly. As a startup investor, media executive, and vocal advocate for women, her success is undeniable and shows through the 15 years she's dedicated to improving digital media and creating highly influential digital publications. Hauser is a champion for women, and the representation of female founders and investors in her companies stands out.
Once she built up her digital empires, she used her prevailing presence to publicly speak about career building, digital media insight, and the importance of investing in women by women. When Fran isn't sharing knowledge in Forbes and on CNBC's Power Pitch, she's dedicating her time to being a special advisor to Girl Be Heard and working with other outstanding organizations, such as 92Y Women inPower, Rent the Runway's Project Entrepreneur, WomenOne, and GlobalGiving.
If that somehow isn't impressive enough, she has published her wisdom for public consumption in her highly anticipated book, The Myth of the Nice Girl. Hauser embodies Power Your Happy values through her mutual values of working hard and playing nice, and she inspires women to lead with kindness and strength. To learn more about Fran, check out her Power Your Happy Q&A!
Power Your Happy Q&A
What advice would you give your 22-year-old self?
Enjoy the fettuccine carbonara and the second piece of cake — your metabolism will never be higher! Savor it all — guilt-free!
What talent or passion have you been able to use in your career in an unexpected way?
Being nice! And using that power to develop relationships, cultivate allies, and build a network that has supported me through career transitions. We don't talk enough about kindness at work — leaders are celebrated for their intelligence, their ability to be tough and get results, and for attaining success by any means necessary. But what about empathy? What about being both nice and strong? Kindness is an unexpected superpower, and it's played a big role in my success.
What is the one thing that influenced your career today? When was the moment when you realized you were on the right path?
In 1997, I left a good job at Coca-Cola Enterprises to work at Moviefone, an early-stage company. It was a risk, but the role and the opportunity to build something from the ground up excited me. That move also allowed me to reinvent myself, which has been a pervasive theme throughout my career. I've been a media executive, an investor, and now [an] author. That first decision to take a leap of faith on Moviefone gave me the confidence to continue to take risks and not be afraid of failure.
What does "finding your happy" mean to you? Do you feel you've "found it"?
I believe that "finding your happy" means filling your life with people and experiences that bring you joy. I feel blessed to be doing work that I love and to have a network of family and friends I admire.
Speed round! What powers your happy​​?
My boys!
Guilty pleasure (e.g., a great cocktail, Gossip Girl on Netflix, candy)?
Casa Dragones Tequila.
Favorite curse word?
WTF.
Happy place (e.g., your home office, favorite vacation destination, SoulCycle class)?
Sitting by the fire at our ski house in Vermont.
The one thing you can't leave home without?
My iPhone.
Favorite junk food?
Chocolate chip walnut cookies from Levain Bakery in NYC.
Favorite healthy food?
WelleCo's Super Elixir — it's a nutritional supplement that makes me feel so much more energetic and does wonders for my skin.
Favorite workout?
Hmmm . . . does the seven-minute workout count?
Favorite splurge?
Lanvin black wedge boots.
Feel-good music? (Your go-to happy-mood song.)
Anything Bruno Mars.
Favorite thing about your appearance?
My skin.
Prized possession?
Nespresso machine.
First thing you do when you wake up?
My kids usually come into my bed, and we cuddle and talk about their dreams.
Last thing you do before going to bed?
I put a couple of drops of lavender oil on my pillow . . . it's such a great way to relax and clear my mind.