Best Advice For First Jobs
7 Things I'd Tell My Entry-Level Self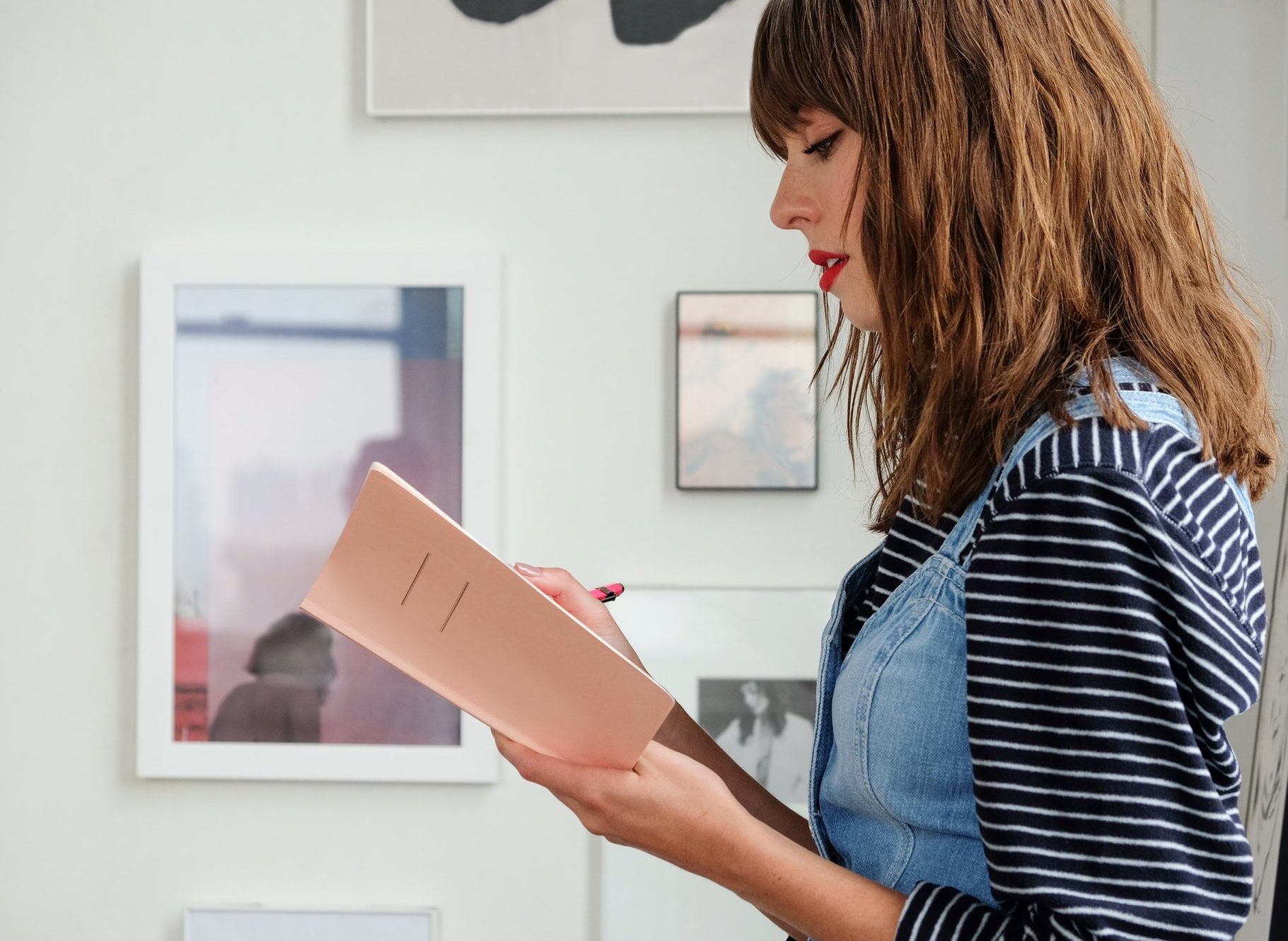 I know the feeling. It starts with "I'm done with school forever, let's drink Champagne and dance in the streets!" and ends with ". . . but I don't even know how to operate a coffee machine and what if that's all they expect me to do at my first big job and how many pantsuits should I buy and . . . oh no."
Something to that effect, anyway. It's the postgraduation, pre-"real world" purgatory in which you have no idea how to prepare and yet panic constantly about your lack of preparedness.
I went through the exact same whirlwind of emotion and night sweats about two years ago. And no matter how many advice columns or listicles I consulted, nothing seemed to offer any practical takeaways for entry-level employees-to-be. But fret not! I'm here to share the top tips, tricks, and warnings I wish I had heard a few years ago.
1. Don't worry about the pantsuits.
Let's start with the easy stuff: your attire. Of course, this is completely dependent upon the field you're going into, but no matter how strict or lax your future company's dress code may be, don't feel like you have to invest in an entirely new (and entirely uncomfortable) wardrobe. There are so many ways to merge your own style and comfort with professionalism, whether you're a fan of frilly dresses, skinny jeans, or HRC-style pantsuits. And if you're headed to a smaller office or creative industry (think anything from advertising to design to journalism), you'll likely find yourself wearing jeans and t-shirts most days anyway.
If you're really panicking before day one, go simple: outfits like a skinny black pant paired with a white blouse and loafers or an LBD with kitten heels should do the trick, regardless of your industry or role.
2. Always negotiate, never oversell.
It's pretty standard advice, but I wish I had drilled this into my vulnerable, just-graduated brain. Millennial women (and men) are continuously told that we're entitled. Unreasonable. Lazy. But here's the thing: companies need millennials, and every single enterprise understands the benefit of a fresh set of eyes and future-facing point of view. Keep this in mind while hunting for a job or negotiating a contract, and don't let yourself fall victim to a lowball offer.
That said, also remember that you are green and have so much to learn — so don't stroll into an interview and claim you're the key to the future. Know your value, but keep your ego in check.
3. It's OK not to know how to write emails.
. . . Or anything else, for that matter. As simple as emails, memos, and basic notes may seem, writing them is an art, not a science. Don't hesitate to ask a friend or colleague to give something you've written a quick once-over during your first few months (or even year!), and never underestimate the importance of spellcheck.
4. Develop a solid workout routine . . .
Sure, this is the kind of advice that applies for, well, every situation, but it's especially important for women entering the workforce. Before you even start working, try to get a good exercise groove going.
I hardly worked out at all during my first several months on the job, and in turn, developed a reputation as the anxious office knee-bouncer. But thanks to an offer from my local Spin studio, I eventually established a regular workout regimen, and it was life-changing. Really. Whether you start your day off with a cycling endorphin boost, end it with a relaxing yogalates class, or work out office frustrations at kickboxing (or do all three, like a f*cking superhero), try to exercise a little every day. I promise, it does wonders for the body and the mind.
5. . . . and then also develop a solid wine or ice cream routine.
To counter that, be sure to have some designated "treat yo'self" time at least once a week. The working world is a lot more fast-paced than college life, and it can be incredibly challenging to find time to metaphorically (or literally) let your hair down.
So drink a glass of Rosé (or two, or three) and dance around in your pajamas. Snuggle with your SO (mine is Ben & Jerry's) and binge-watch sitcoms on Netflix. Get all dolled up and head to a rooftop bar. Just do something that makes you feel like you, not the title on your business card.
6. Read the news.
Water coolers might be outdated, but office chit-chat is still very much alive and well. Subscribe to a morning newsletter — like The New York Times's Daily Briefings — and give them a read on your commute to ensure you are always informed and in-the-know. Oh, and if you ever find yourself in an awkwardly quiet conference room with colleagues, try throwing out a quick, "Did you see that article in The Times this morning . . . ?"
7. It's not really about what you do, it's about how you treat others.
I've saved the most important and heartfelt for last. My first job was in business-to-business PR — not saving the children, the bees, or the environment — and I occasionally struggled with feeling like I lacked a true purpose. And yet, I frequently encountered others on bold, admirable missions who lacked manners, empathy, and any sense of decency or kindness.
With time, I realized that the key to making the world a better place doesn't necessarily rest on your professional skill set; it rests on your ability to bring joy to others. So, send soup to colleagues on sick days or Champagne to friends celebrating milestones. Donate your coat, your gloves, your coffee. Volunteer at the local animal shelter. Become a Big Brother or Big Sister. Do little things to put smiles on people's faces, and remember that kindness is never a weakness (in or outside of the office).
Image Source: POPSUGAR Photography / Paul Kabat
Product Credit: Uniqlo Turtleneck, 7 For All Mankind Jumpsuit