Tips For Engaged Couples
5 Tips Every Engaged Couple Needs to Know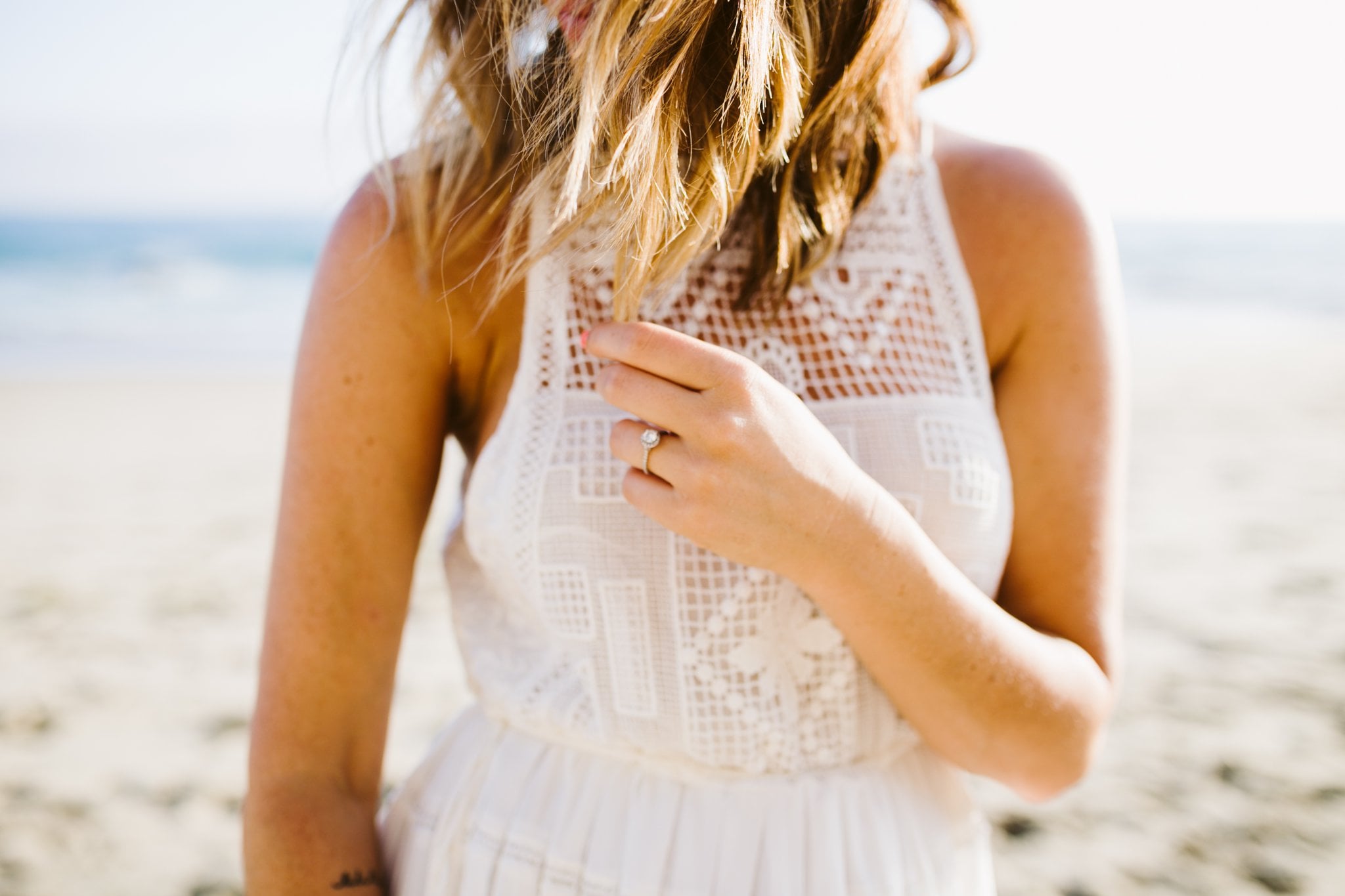 There's an idealistic fantasy surrounding the time of engagement for couples. It is pictured on websites, television, and movies as being the most beautiful and loving season of preparation for your wedding (and in a much more important sense, your marriage). The reality, however, does not often prove to be a time of sipping Champagne while trying on wedding dresses and tasting cakes while laughing with your fiancé.
Being engaged and planning a wedding can be very stressful on a couple, so stressful in fact that not all engaged couples make it to their wedding date with their relationship intact. This is a very sad truth, and it makes me want to do what I can to help couples in the engagement process! Here are some tips for navigating your engagement.
1. Set boundaries with wedding planning.
Do not let wedding planning take over your life 24/7. This is not easy to do, but it's incredibly important for your relationship to put planning away sometimes. Have set nights or weekends to knock out some planning and have other nights that are strictly just to spend time together without discussing wedding plans.
Putting the lid on wedding planning will stop it from spilling into every conversation you have with each other, which will help to protect you both from becoming overwhelmed and frustrated. Be intentional with your time together.
2. Make a detailed planning timeline.
A timeline is one of best planning tools at your disposal, something I say from personal experience. My fiancé and I would not have gotten everything done for our wedding if we didn't have a timeline to help us plan things out. You can find one online or make one for yourself, but having a detailed timeline for the months leading up to your wedding will help you know what you need to complete each month leading up to the wedding. It can keep you organized so you know exactly what is coming your way.
A timeline is also a great way to share, visually, with your fiancé what has been done and what still needs to be done.
3. If friends and family offer to help, let them!
Being an extremely stubborn person myself, I understand the desire to refuse help and go forward on your own or with only your fiancé's help, but you will get worn out. When people close to you ask you if there's anything they can help you with for your wedding, say yes! Don't refuse free help when planning one of the biggest events of your life.
Show them your Pinterest boards, help them know your style, make sure they know what your vision is so they are not going blindly, and then let them know how they can be helpful.
4. If you can, get a wedding coordinator.
Having someone whose only role is to make sure wedding planning stays on track and the wedding day goes off without a hitch will make your life so, so, SO much less stressful.
Professionals know every facet of what goes into making a wedding happen, which means they can tell you what decisions need to be made instead of you having to worry about forgetting things you never would have known to think about in the first place. Their familiarity with the details and nuances of pulling off a wedding is invaluable.
Even if you can't get someone to help you with the prewedding planning, definitely spring for a day-of wedding coordinator if your venue does not provide you with one. You shouldn't be the one making sure everyone gets down the aisle at the right time, that the DJ/band knows where to set up, that appetizers are served on time. At your wedding, you should be able to enjoy your wedding day and know someone else is making it happen just as you planned.
5. Don't lose sight of the end goal being marriage, not a wedding.
Weddings are beautiful and fun, but they are not the height of your relationship. They are the beginning of your relationship in many ways. Weddings are the first pages of marriages, not the end of the book. It's incredible to be able to stand in front of people you love while looking amazing and vow your love to each other, but it's not the finish line.
The stresses you allow to cause divides while planning your wedding are more than likely just symptoms of the season your relationship is in, but sometimes the issues that arise during engagement can be enough to cause real divisions.
Marriage is about love and commitment — don't lose sight of that while planning your wedding!