Children's Book Illustrator Andrea Campos Found Her Calling
The Pandemic Helped Illustrator Andrea Campos Realize Her Dream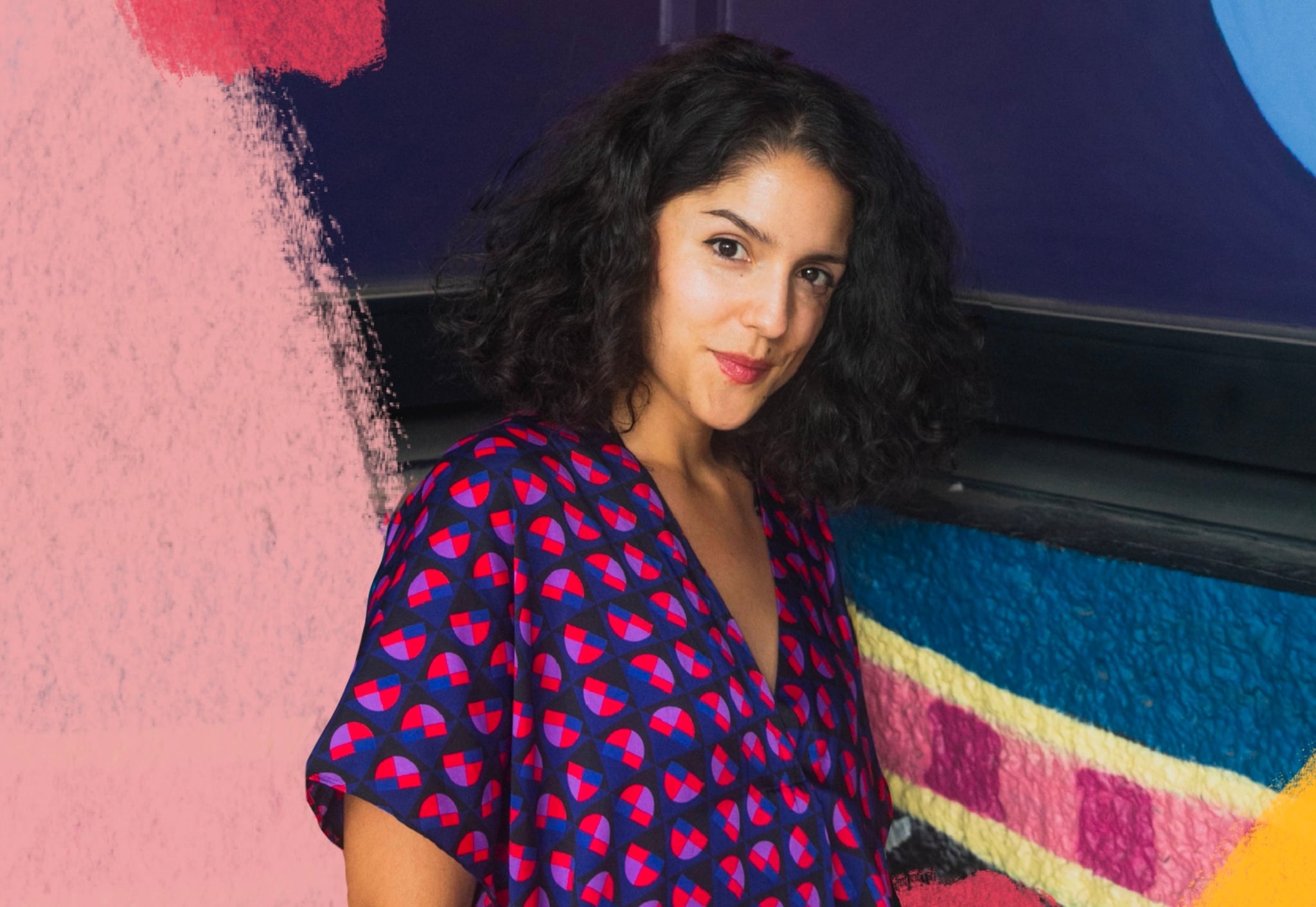 Image Source: Courtesy of Andrea Campos
Illustrator Andrea Campos, whose first children's board book, A Little Book About Culture, arrives in bookstores on Oct. 7, took the long road to actualize her artistic vision. Ahead of the pandemic, the first-generation Mexican American had quit her job in corporate marketing to pursue her lifelong dream of working as a professional artist, but as she watched the world around her shut down, she wondered if she should focus her energies on securing another full-time job. Her urge toward safety and security gnawed at her.
"In my mind, my backup plan was always like, 'If this creative path doesn't work, I can always go back to marketing,' but at the time — and I'm talking like April 2020 — I looked around me, and everyone was losing their jobs . . . my friends, my counterparts in the marketing space. No one was going to events, concerts, shows, and all of those teams just went away instantly," Andrea told POPSUGAR in a recent interview.
With stay-at-home orders in place and events canceled across the world, the possibility of reentering the workforce seemed more and more elusive. To avoid becoming overwhelmed and stressed, Andrea, a Chicago-born California transplant, immediately instituted a self-care plan that included saving her brain space for things she has control over and taking up activities that brought her joy in childhood, like drawing and reading. "I started working out again, going on socially distanced walks, and really turning toward things that had made me the happiest when I was a kid," she said, which brought her back to herself and fortified her plan to become a working artist.
Early in her career, Andrea didn't feel she could front and center her creative ambitions because her parents instilled the belief that art is a hobby, not a career option. Heeding her parents' apprehensions, Andrea studied advertising and marketing at the University of Illinois at Urbana-Champaign. She worked in the field for nearly a decade; building up her savings and, along with it, her parents' faith in her abilities, she decided to give her true creative passions a go — first as a photographer, then as an illustrator.
When the pandemic hit, it provided Andrea the opportunity to draw for hours on end, which gave her the confidence that she could practice the craft professionally. Soon, she launched an Instagram page to showcase her work and connect with people.
"It turned into something completely unexpected. People started sharing my work," she said. In just a few short months, she amassed thousands of followers. "I was like, 'Wow, I never expected it to blossom in this way.'" For the first time in her life, she said, she felt in full control of her own voice. "In advertising and marketing, I was being someone else's voice."
With her poignant and impactful messages about the rights of women and BIPOC, she's now reached more than 10,000 followers.
"I started to just draw what I was feeling . . . about the world around me, and people connected," she said, emphasizing, "I really wanted to convey joy in my art. I wanna be the bright spot in people's days, in people's lives, in people's newsfeeds . . . to talk about important things in a way that doesn't feel as doom and gloom."
Less than two years after activating her Instagram account, Andrea is fully situated as the artist she and her parents weren't convinced she could be. Next month, her first children's book, A Little Book About Culture, comes out as part of a new series called A Kids Book About, which started with A Kids Book About Racism in 2019 and includes titles that grapple with critical issues in kid-friendly terms, like A Kids Book About Immigration.
"I had come across the A Kids Company About brand through Instagram and loved that they were taking complex issues like racism, climate change, and activism and sharing them with kids in a way that made sense for them," she said. She reached out to Jelani Memory, the company's CEO and founder, and the two decided they were a "great fit."
A Little Book About Culture, written by Latinx author Denise Soto and targeting kids from age 0 to 4, illustrates all the things that comprise one's culture — traditions, food, music, and stories — in a fun, approachable way with Andrea's vibrant illustrations.
Andrea said she knows what it's like to be the kid who doesn't feel seen and hopes to do more work that helps advance Latinx representation.
"Growing up, I didn't see a lot of people that looked like me and talked like me. And I want to take some of that weight off of the kids . . . to help destigmatize . . . to celebrate Latinx joy outside bubbles and boxes," she said.
To that end, she plans to illustrate (and author) more children's books. "I recently came across a stat from 2018 that said Black, Latinx, and Native authors combined made up only seven percent of the kids' lit author space. I want to change that. Representation is so very important to me, so I hope that through my work, I can do better by the kids of tomorrow by celebrating our differences (and similarities) today," she said.
Currently, she's working on a book project with a notable author — she'll announce it next year — and collaborating on a collection of stuffed animals. Loftier goals for the future include creating a city mural and developing and designing food packaging that appeals to and represents people of color.
"When I'm creating, I never feel like I'm just creating for myself. My perspective has been 100 percent shaped by spending a lot of time in Mexico. . . . Latino culture is loud, lively, and upbeat," she said, noting the ways it colors and contours her work and remains the audience she hopes to reach.
Her parents, who are in awe of her success, now wonder what might have been if they'd had the courage to pursue their creative visions: "They've both been pleasantly surprised that I've been able to do as much as I have been in such a short period of time," she said. "They've both told me in their own ways how proud they are of what I've been able to do . . . and how much they wish they could have done something similar."