Nicky Jam Interview
Nicky Jam Described Enrique Iglesias in the Most Unexpected Way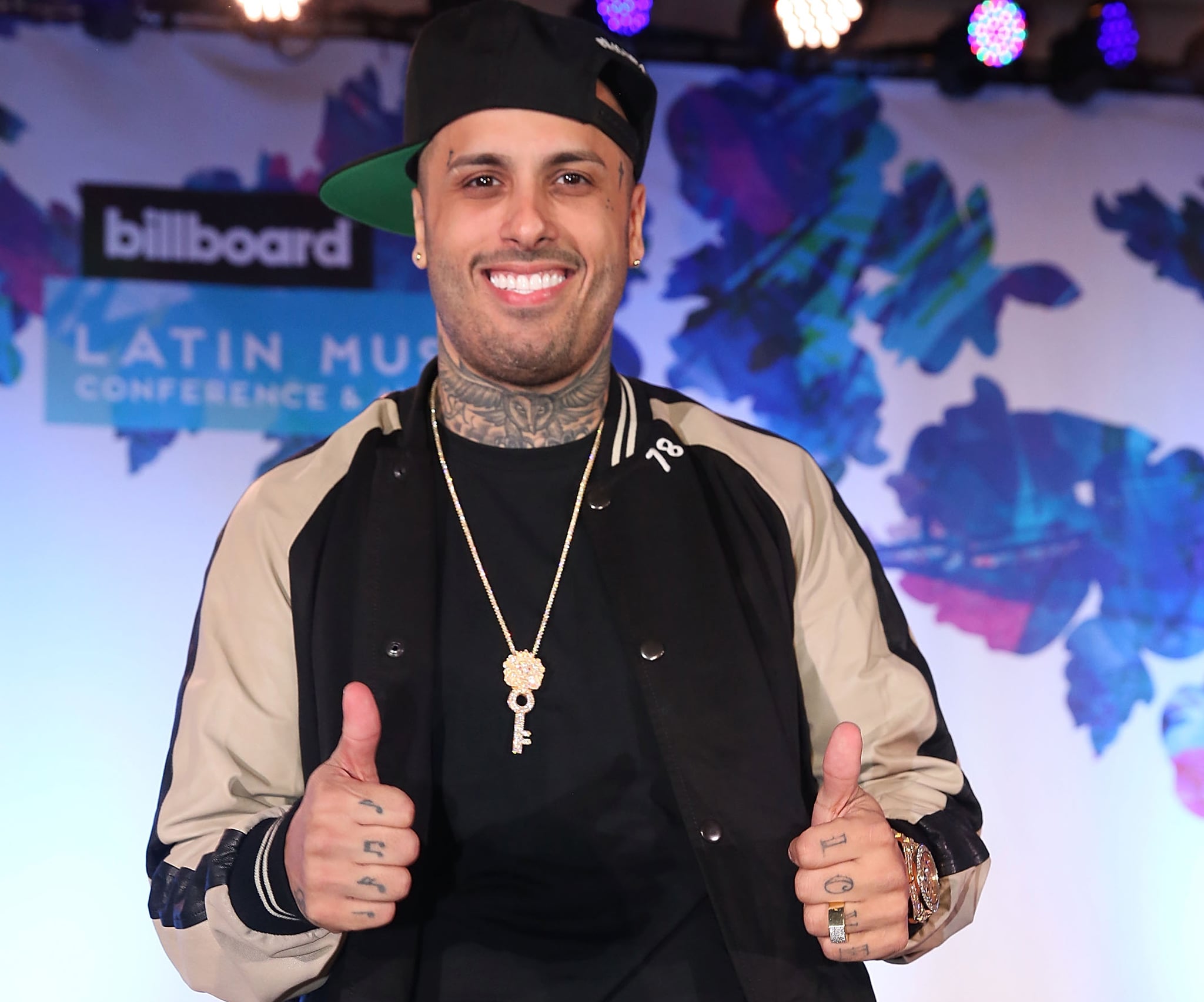 He has been in the reggaeton game since his Los Cangris days with Daddy Yankee, but Nicky Jam's solo sound is what truly has been turning heads for the past few years.
After a battle with drugs and alcohol in the early stages of his career threatened to derail everything, the 35-year-old proud Puerto Rican is proving that comebacks are possible by winning multiple awards and breaking serious records, including Shakira's longstanding 25-week record at the top of Billboard's Hot Latin Songs chart — "El Perdón" was No. 1 for 26 weeks.
POPSUGAR Latina recently caught up with Nicky at AT&T's #ExpresaTuPasion tour stop in New York City. Keep reading to see what he had to say about working with Enrique, his new music (his new album, Fénix, is reportedly coming soon), his dream collaborator, and even the possibility of an English crossover. Then, turn up our ultimate party playlist.
On working with Enrique: "He's very dedicated, down to earth, shy guy."
On his music: "I like people to identify themselves in my music and feel that my songs changed them in a positive way."
On why he loves Shakira: "She's awesome — sexy, beautiful, sings awesome [in both] English [and] Spanish."
On his next career move after Fénix: "I'm doing English. I want to work with Poo Bear [Jason Boyd], the guy that writes music for Justin Bieber. I think he's the one I really want to work with. I like what he does."