Gael Garcia Bernal Speech at the 2017 Oscars
Gael García Bernal: "I Am Against Any Form of Wall That Wants to Separate Us"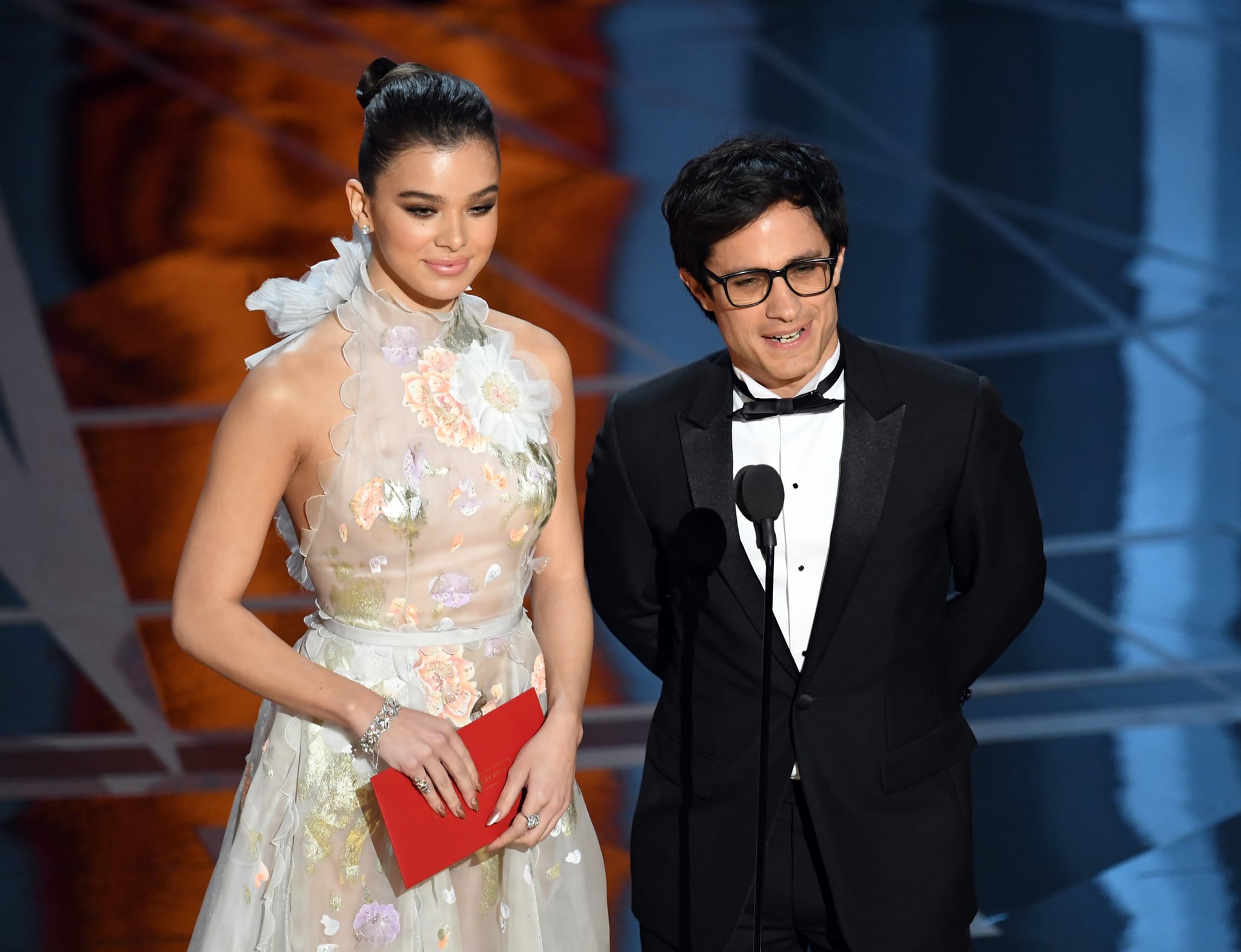 When actor Gael García Bernal took the stage alongside Hailee Steinfeld to present the award for the best animated feature film, we had no idea that his words would be so powerful. Before getting to the award (which went to Zootopia), Bernal took this opportunity to denounce President Donald Trump's plans to build a Mexican border wall. The best part is, he didn't even have to mention the president's name for the emotion to be felt through the building.
"Flesh and blood actors are migrant workers," Bernal said. "We travel all over the world, we build families, we construct stories, we build life that cannot be divided. As a Mexican, as a Latin American, as a migrant worker, as a human being, I'm against any form of wall that wants to separate us."
Watch the moment below, which resulted in a massive applause, invigorating the Dolby Theatre.
Gael García Bernal: "As a Mexican, as a Latin-American, as a migrant worker, as a human being, I am against any form of wall." #Oscars pic.twitter.com/3fiYgSV1AH

— ABC News (@ABC) February 27, 2017