Catherine Cortez Masto Hispanic Heritage Month Essay
Dreamers: You Have a Right to Be Here, and I'm Fighting For Your Future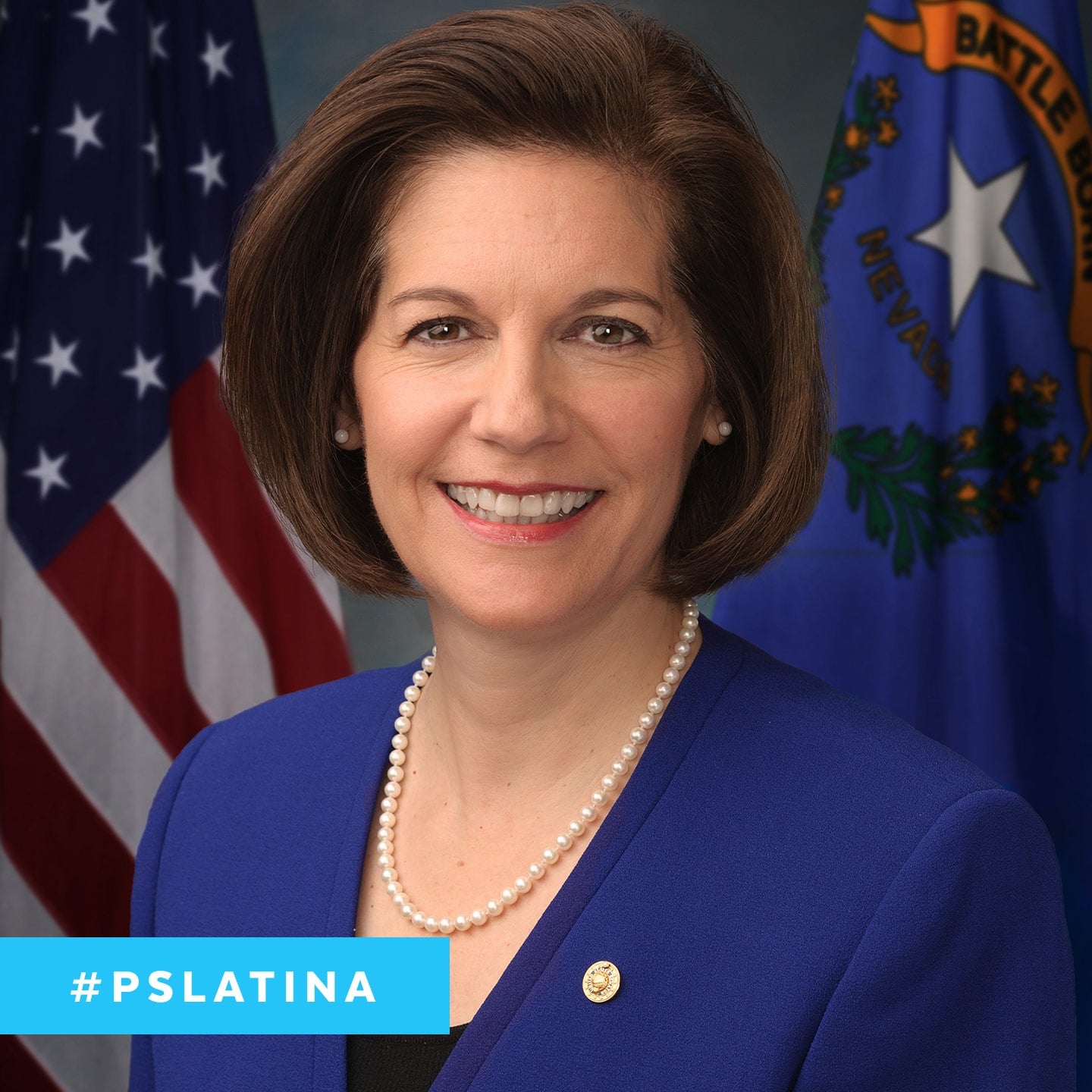 Catherine Cortez Masto is a United States senator from Nevada.
I first got into politics because I wanted to be able to give back to the community that I love in my state of Nevada. I grew up in a family with a father and mother who were very hard-working, middle-class people. They always gave back to the community and were involved in our neighborhood; my father eventually became a local county commissioner.
At a young age, my older sister and I learned the value of civic service and giving back. That's what really gets me excited: solving problems in the community, helping my state and my neighbors, fighting for those who are challenged and who need voices and people willing to stand up for them. That's where I've always worked, particularly in domestic violence prevention, social justice, sex trafficking and addiction prevention, and protecting seniors.
The opportunity to run for United States Senate in 2016 gave me the ability to continue to do that work at the federal level — and then some — which is important right now, as we have a dysfunctional Congress that is not working together or thinking about bipartisan ways to solve the problems of the people in our community.
After hearing now-President Donald Trump's divisive rhetoric during my campaign, the need to be in Washington couldn't have been more relevant. He came to Nevada, the state where I was born, where we have a very large Latino and Pacific Islander population, with his divisive words. Throughout his campaign, he called people out for the color of their skin or where they came from and called Latinos, specifically Mexicans, criminals, rapists, and killers.
I'm half Mexican and half Italian. My grandfather is from Chihuahua, Mexico, and my grandmother is from Las Cruces, New Mexico, where my father was born. Trump was talking about my family. I could already see the trajectory that rhetoric was going to take, and, unfortunately, it hasn't changed since then. It's only gotten worse.
Being the first Latina elected to the Senate was an incredible experience. The Latino population in Nevada is really one of the reasons I'm here in the United States Senate — they turned out and helped elect me. I have a seat at the table, bringing more diversity to government, representing those members in our communities who have always been underrepresented.
It's about opening that door wider, making sure that I'm not the only one able to pass through it, and getting to blaze a trail so somebody after me can take it much further.
The most exciting thing for me is knowing that when I meet young Latinas, they might be thinking: "Well, if she can do it, I can do it, too." That's what this is about for me. It's about opening that door wider, making sure that I'm not the only one able to pass through it, and getting to blaze a trail so somebody after me can take it much further. There's no limit for Latinas to really move forward and achieve whatever they set their minds to. It's more important than ever, right now, to fight for Latinas and Dreamers.
Young Latinas have big hurdles ahead of them. Instead of finding the solution to the issue we're dealing with, which is a broken immigration system, this president would rather build walls and deport not only Dreamers but also their parents, who are contributing to our communities and our economy.
In Nevada alone, there are more than 12,000 Dreamers who contributed more than $500 million to our economy; across the country, the 800,000 Dreamers have contributed billions of dollars. But aside from the economic benefits, welcoming immigrants is who we are as a country. We open our doors, welcome people in. Immigrants are an integral part of our future. They are our teachers, scientists, engineers, you name it.
The challenges that Latinos face — and particularly undocumented Latinos — have been placed there by this administration and by the people this administration has appointed to lead its federal agencies. The current Attorney General Jeff Sessions thinks we are enforcing the laws that were put into place back in the '50s and '60s.
This administration needs to stop playing politics and start listening. If President Trump really wants to grow the economy, then he needs to pass comprehensive immigration reform and put undocumented individuals on a pathway to citizenship.
I will tell you what I told a group of Dreamers I recently met with in Nevada: There are people who are fighting for you. There are friends here in Congress, both Republicans and Democrats, who are fighting for you and want you to know that you belong here. You have every right to be here, and we're going to fight for your future. The Dream Act, introduced by Senator Dick Durbin from Illinois and Senator Lindsey Graham of South Carolina, is a bipartisan effort, and it needs to pass. Many of us in Congress, in the Senate side and in the House, will be working very hard to make sure that happens.
What's important right now is to put a face and name to the repeal of DACA. We need to show people what is really happening in this country and why it would be devastating not to pass the Dream Act. We need to show that this administration wants to tear apart families and tear these kids away from the only country they've ever known. They weren't brought here by their own choice: the Dreamers' average age upon arrival was 6 years old.
I know it's hard because a lot of Dreamers are very afraid — and rightfully so — but as their neighbors and friends, we have to speak up for them, talk about who they are, their contributions to our communities, how they're integral, and that they're real people with real families. We have to be vocal, and we have to protest. We have to put our social media to good use. This has to happen from community to community and state to state, so that it's a ripple effect across the country.
As told to Alessandra Foresto
Image Source: Senator Catherine Cortez Masto