Oreo's New Chocolate Marshmallow and Caramel Coconut Flavors
Oreo Is Releasing Chocolate Marshmallow and Caramel Coconut Flavors in 2020!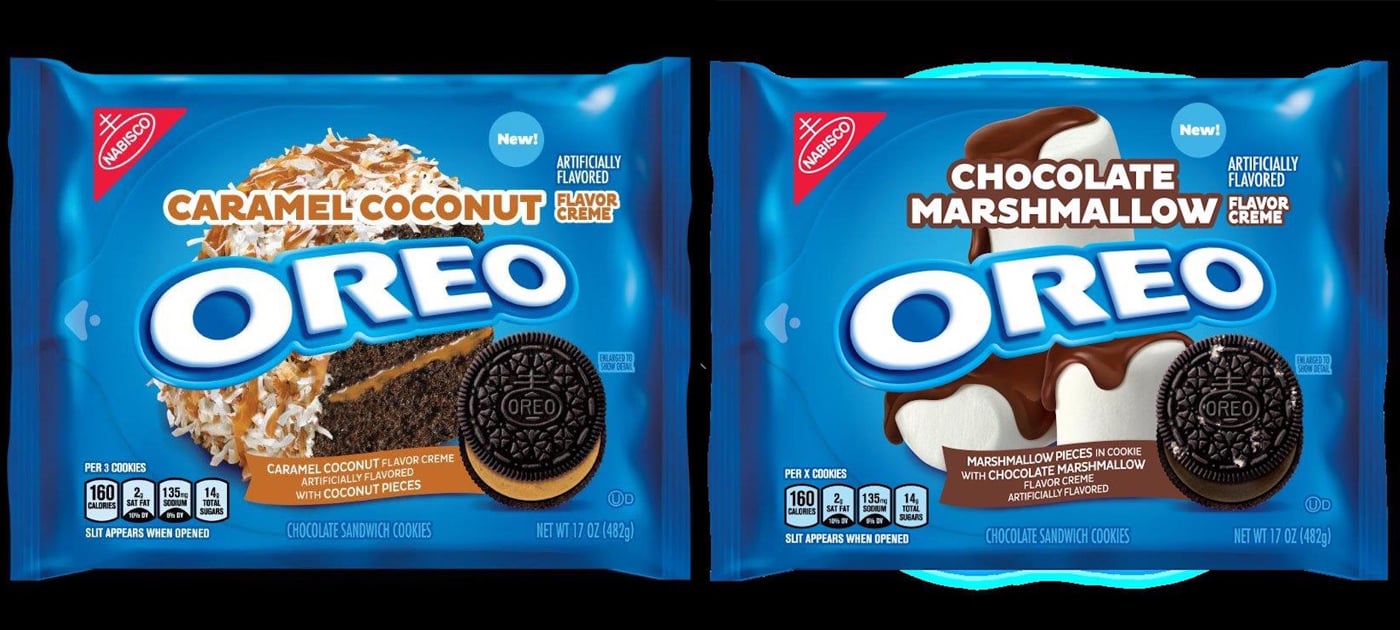 Oreo is blessing our taste buds with not one but two new flavors early next year: Chocolate Marshmallow and Caramel Coconut! Just a few weeks after rereleasing its beloved Peppermint Bark cookies for the holidays, the snack brand announced plans to drop the chocolatey and caramely flavors in January 2020 — conveniently just in time to ruin our clean-eating New Year's resolutions. Hey, I'm not complaining!
The forthcoming Caramel Coconut flavor features a caramel creme with real coconut bits sandwiched between two classic chocolate cookies. Meanwhile, the Chocolate Marshmallow option has two chocolate cookies with pieces of actual marshmallow in them, and the creme is also chocolate marshmallow-flavored. Phew! Are you salivating yet?
This isn't the first time Oreo has incorporated notes of caramel and marshmallow into its famous cookie sandwiches. Back in 2015, Caramel Apple Oreos hit shelves for a limited time, and two years later, Salted Caramel Oreo Thins made their grand debut. On top of that, Marshmallow Moon Oreos came out this past Summer, honoring the 50th anniversary of the lunar landing with a purple marshmallow-flavored creme. Needless to say, I've already got a cup of milk prepped for dunking the latest flavor additions. January 2020 can't come soon enough.
Image Source: Courtesy of Oreo