Joanna Gaines's Silo Cookie Recipe With Pictures
Joanna Gaines's Silo Cookies Are Basically a Melting Pot of All Your Favorite Ingredients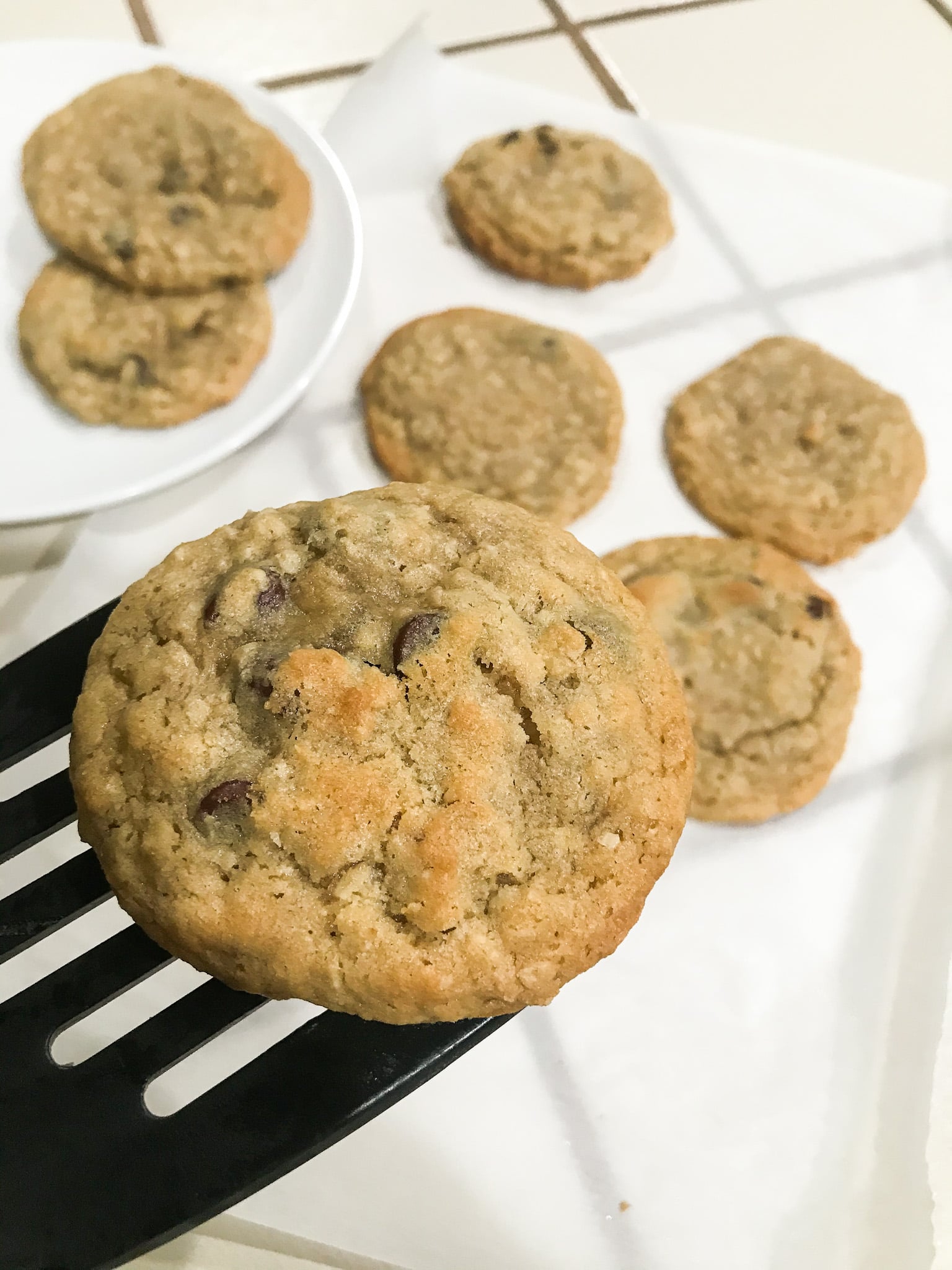 It's official, ya'll: I'm a legit baker now, and I have Joanna Gaines to thank for that! She's been my baking muse throughout this time at home, but even after things calm down and we start spending more time outside again, I plan on keeping up with her recipes. They're just too good! After mastering her chocolate chip cookie recipe, which I honestly can't wait to bake again, and her JoJo's biscuits, or as I like to call them, fluffy little bites of heaven, I decided to tackle her Silo cookies.
Joanna's Silo cookies are a Gaines family signature. Named after their Silos Baking Co., the recipe includes a favorite ingredient from each Gaines family member: nuts for Chip, peanut butter chips for the girls, and chocolate chips for the boys. Basically, Joanna wanted to satisfy everyone so she dumped all their favorites into a bowl and called it a day. The result? Deliciousness.
As easy as the recipe is to follow, the major hiccup I came across was finding peanut butter chips at the store (everyone is baking right now!). But I was able to substitute with peanut butter. I was missing some of the peanut butter crunch, but I still got the peanut butter flavor.
Keep scrolling to see how drool-worthy these Silo cookies are, which are available in her Magnolia Table, Volume 2 cookbook, as well as a few helpful notes I've included for all you at-home bakers!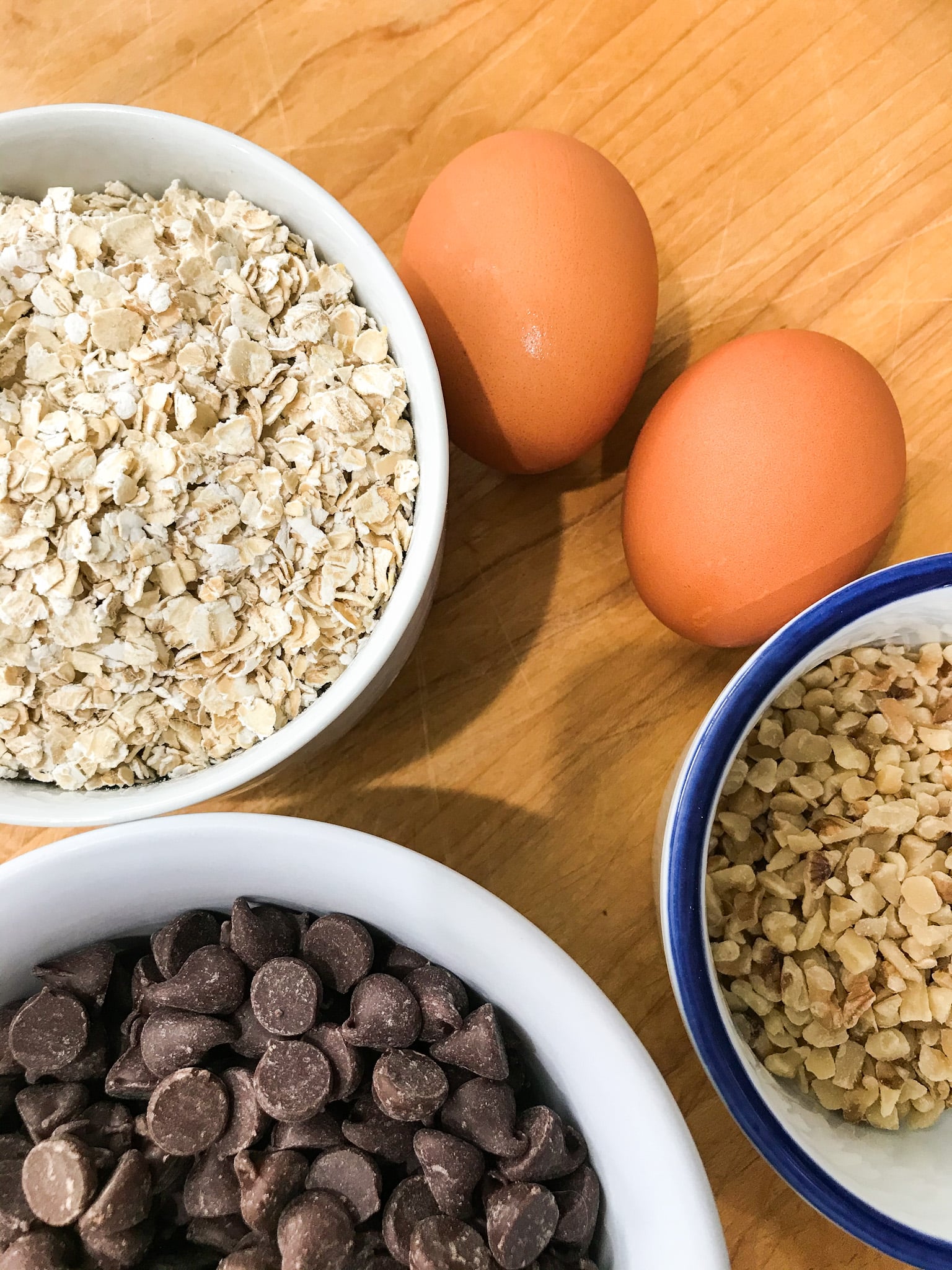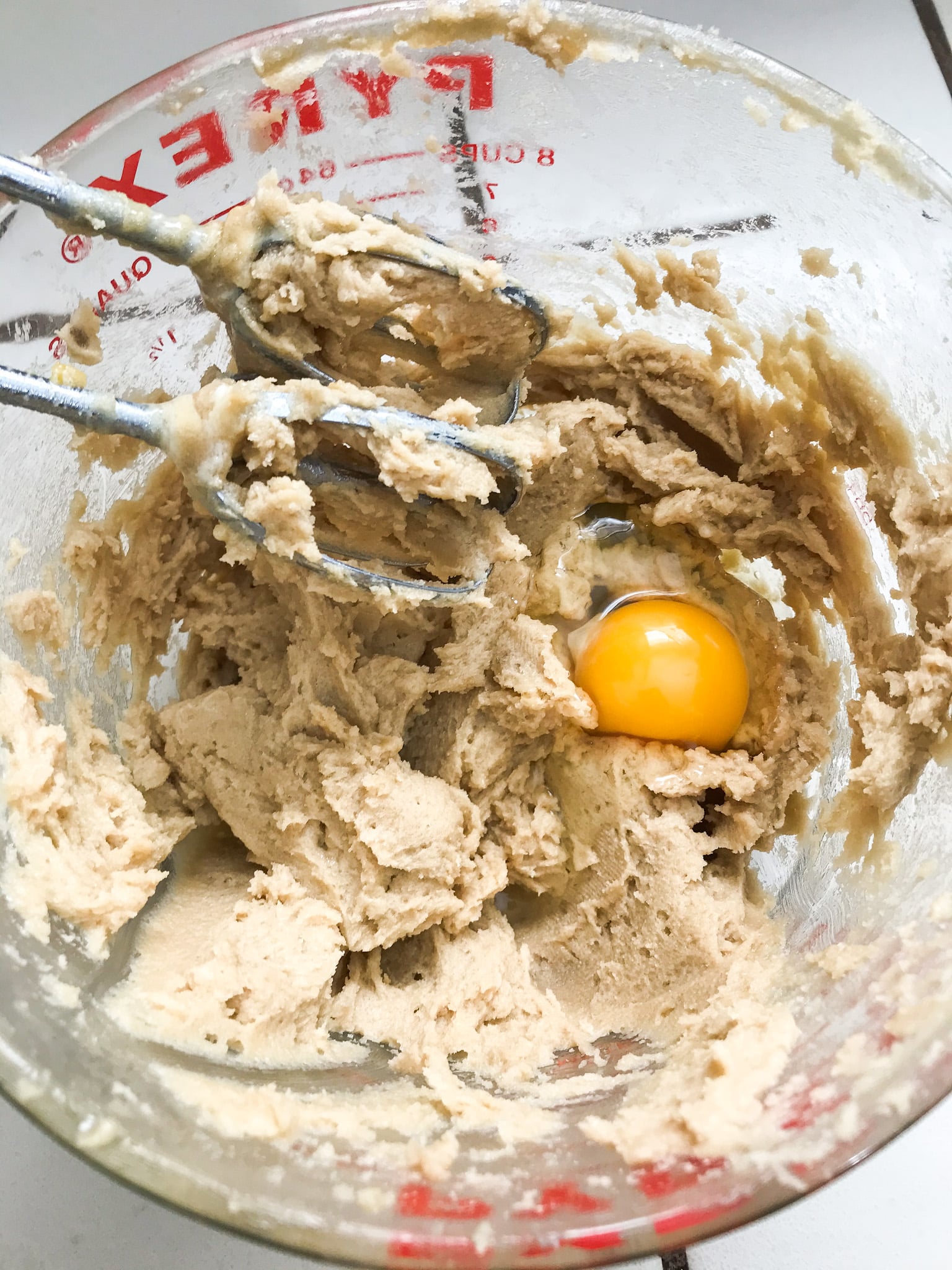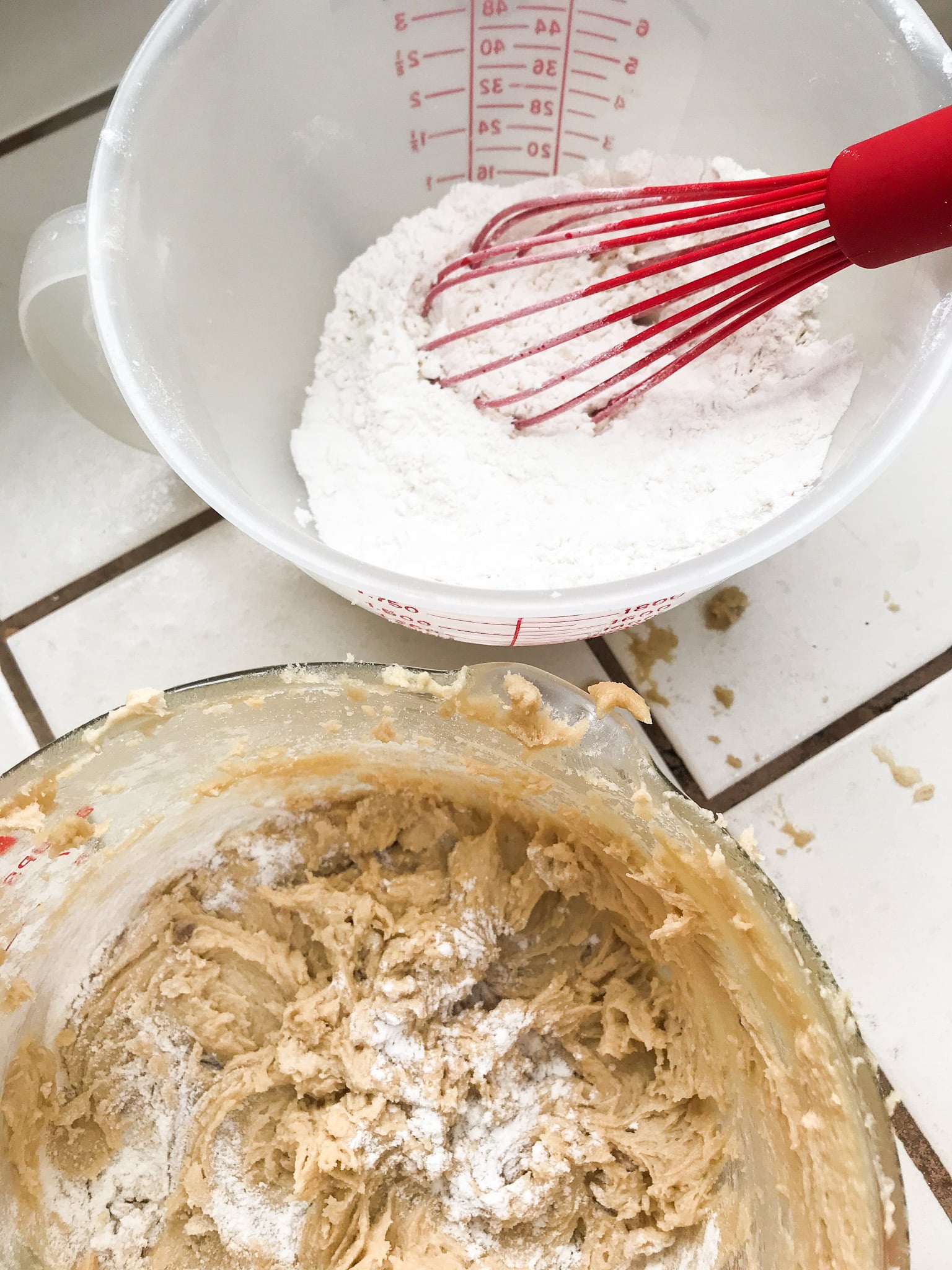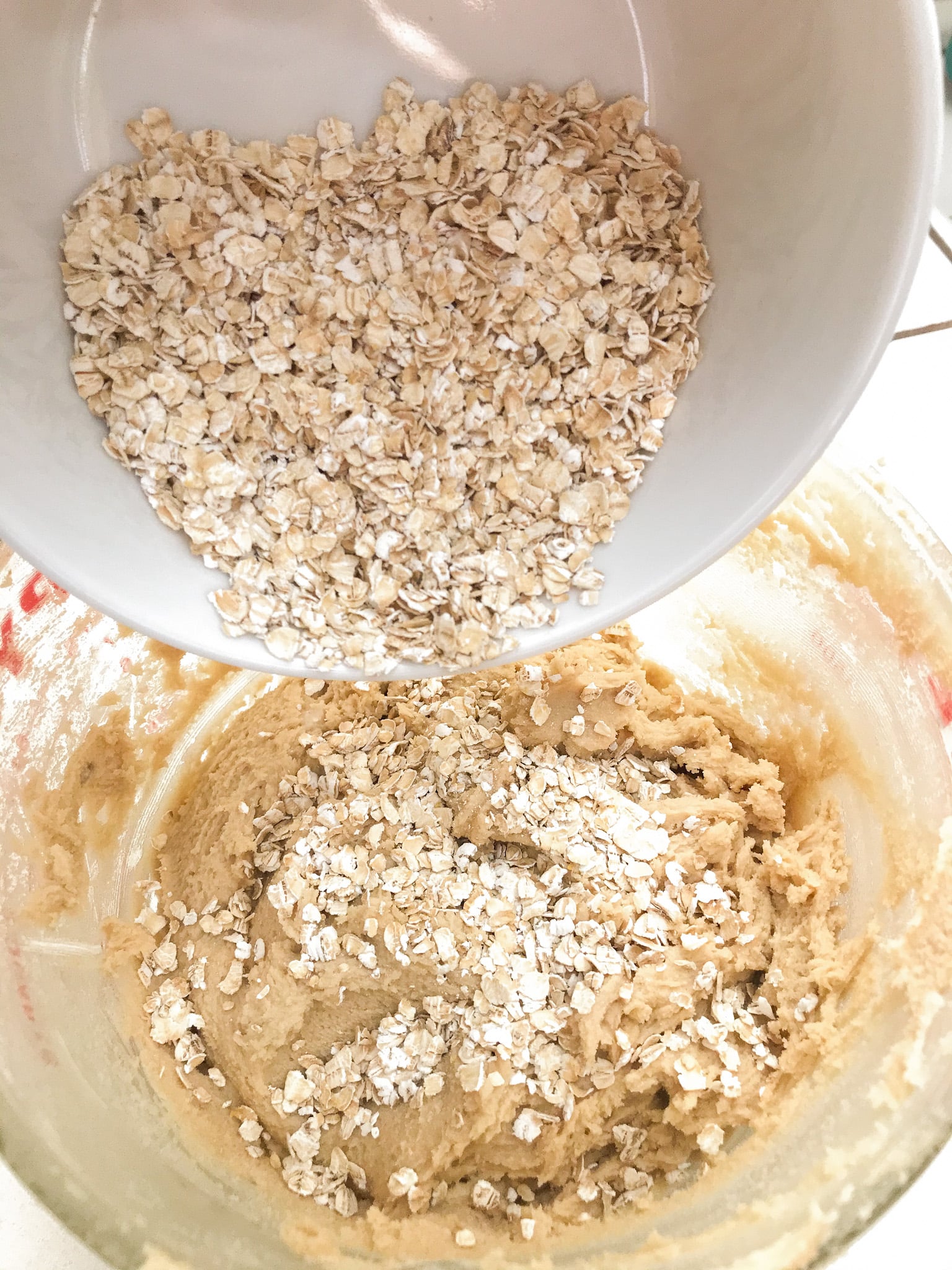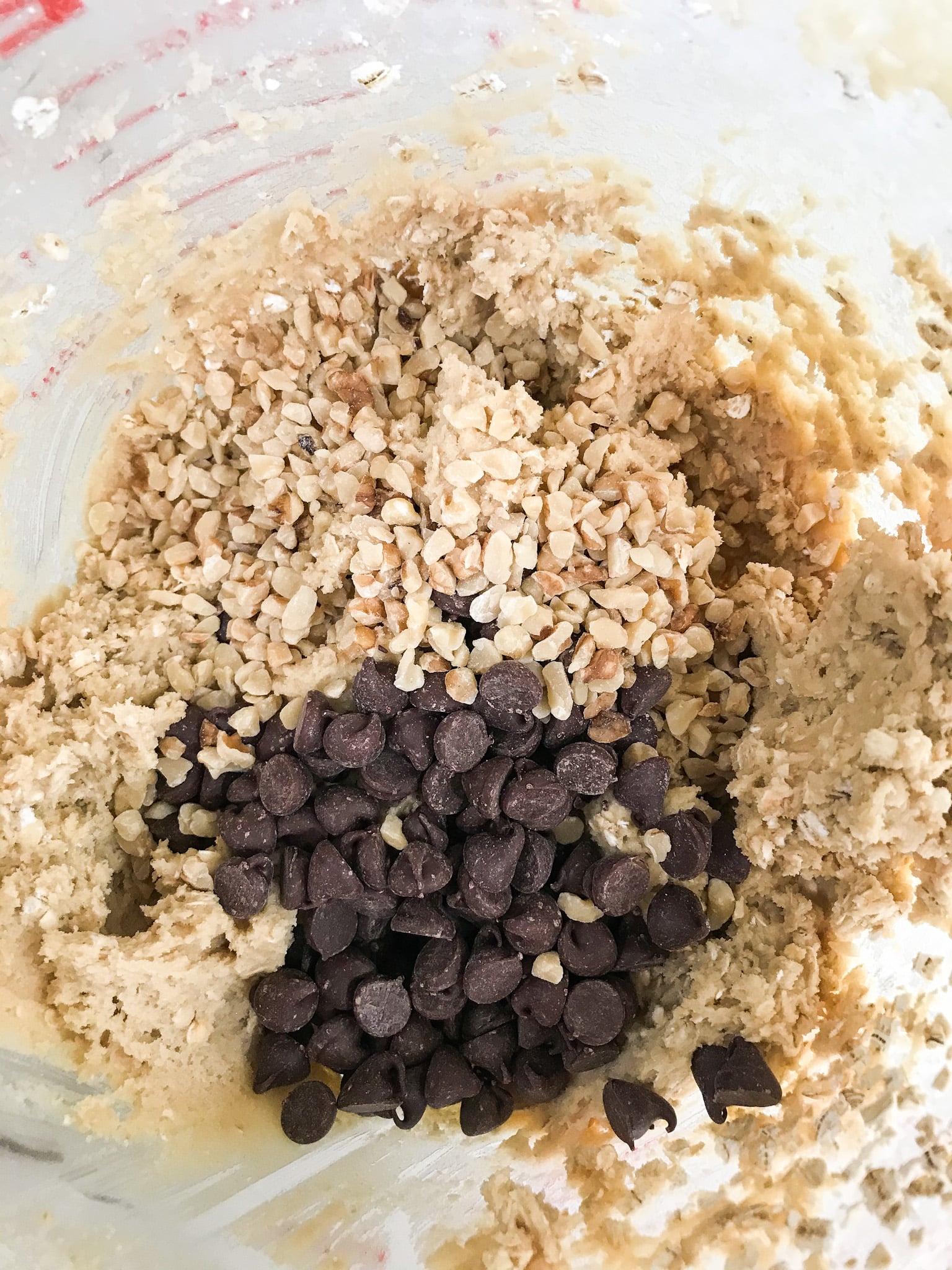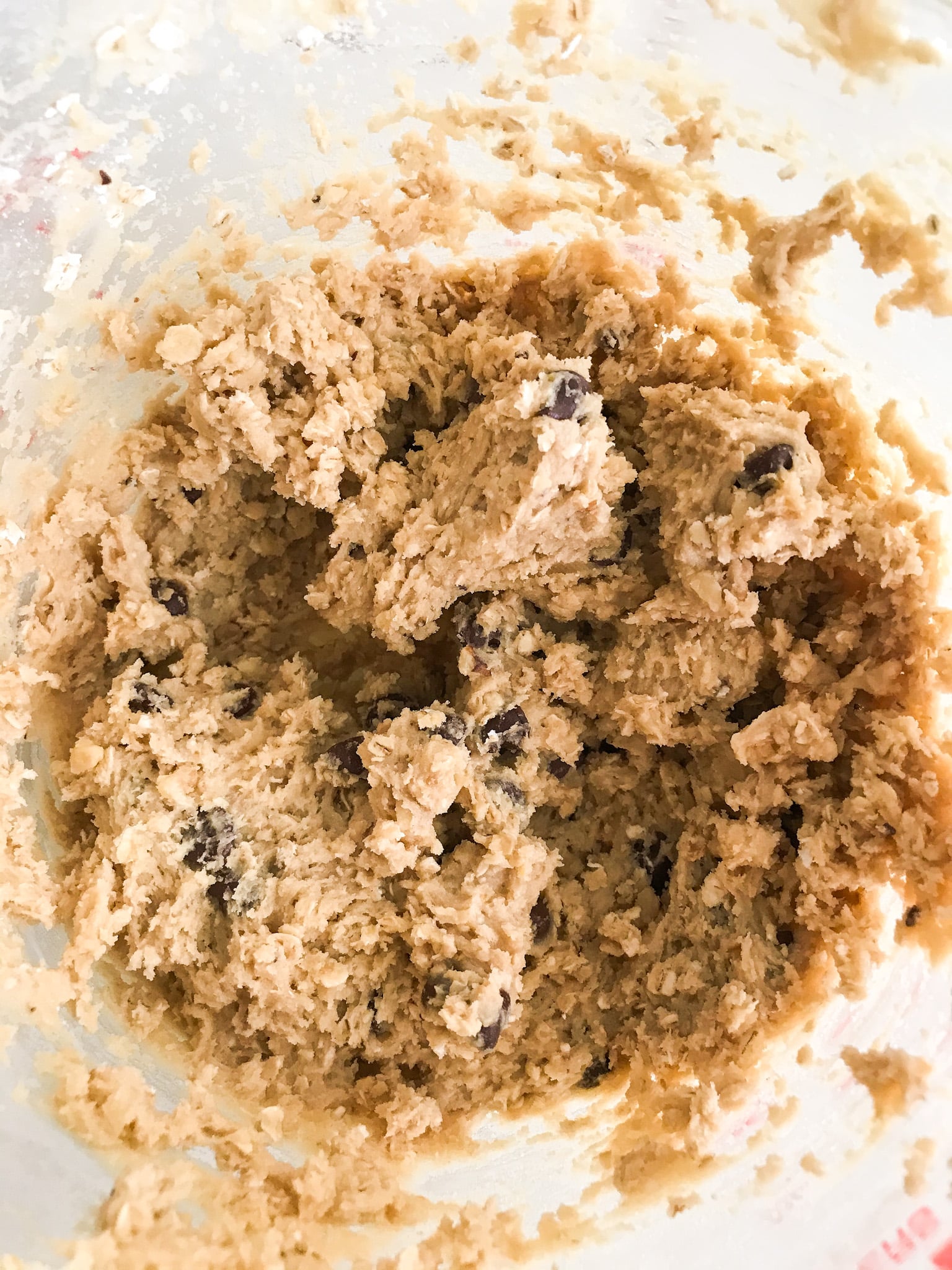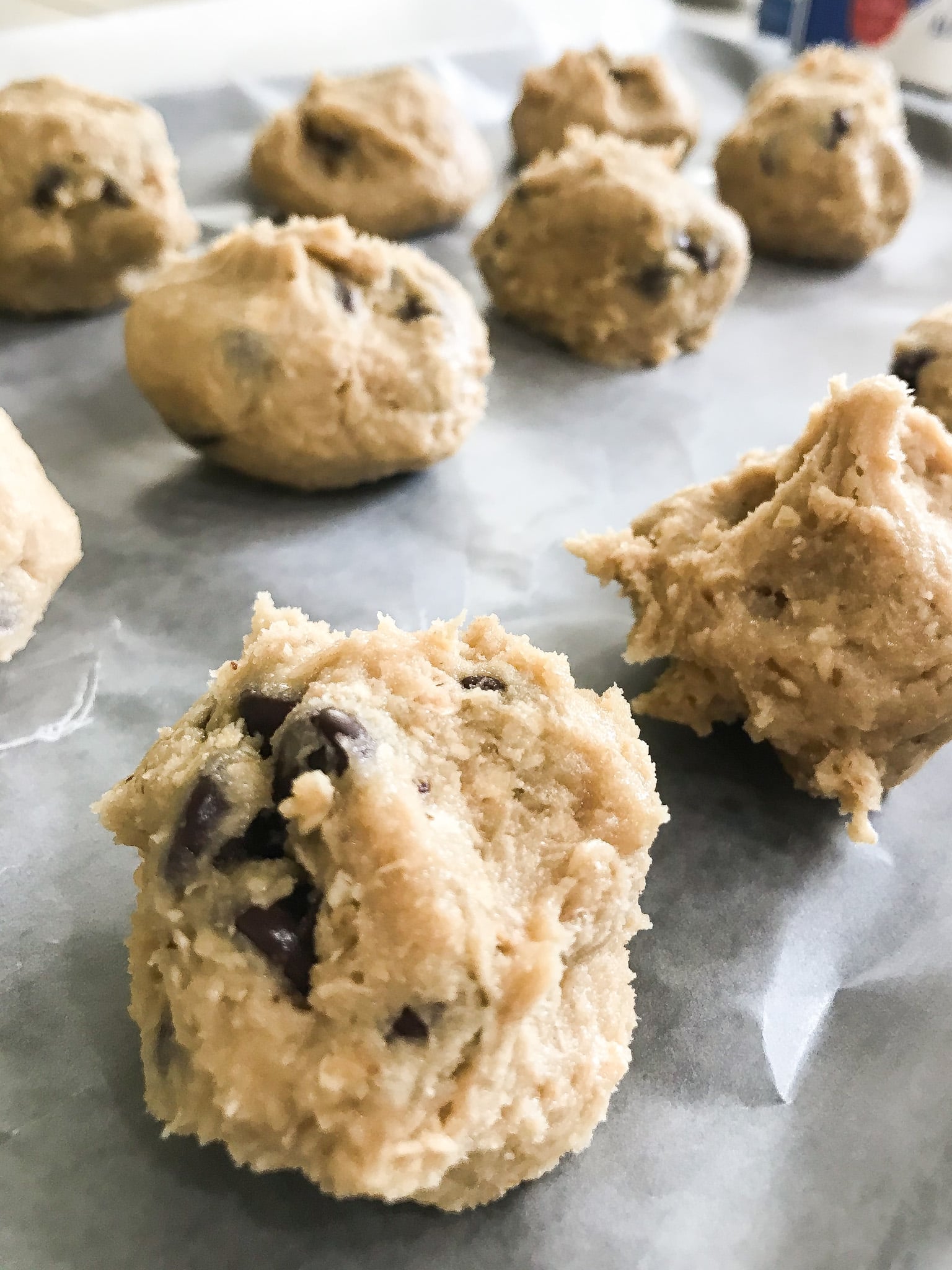 The recipe calls for the dough to stay refrigerated for at least 30 minutes. I kept mine in for two hours. Also, I was running low on parchment paper, so I let mine chill on wax paper. If you choose to do the same, make sure your baking sheet that's going into the oven is lined with parchment paper!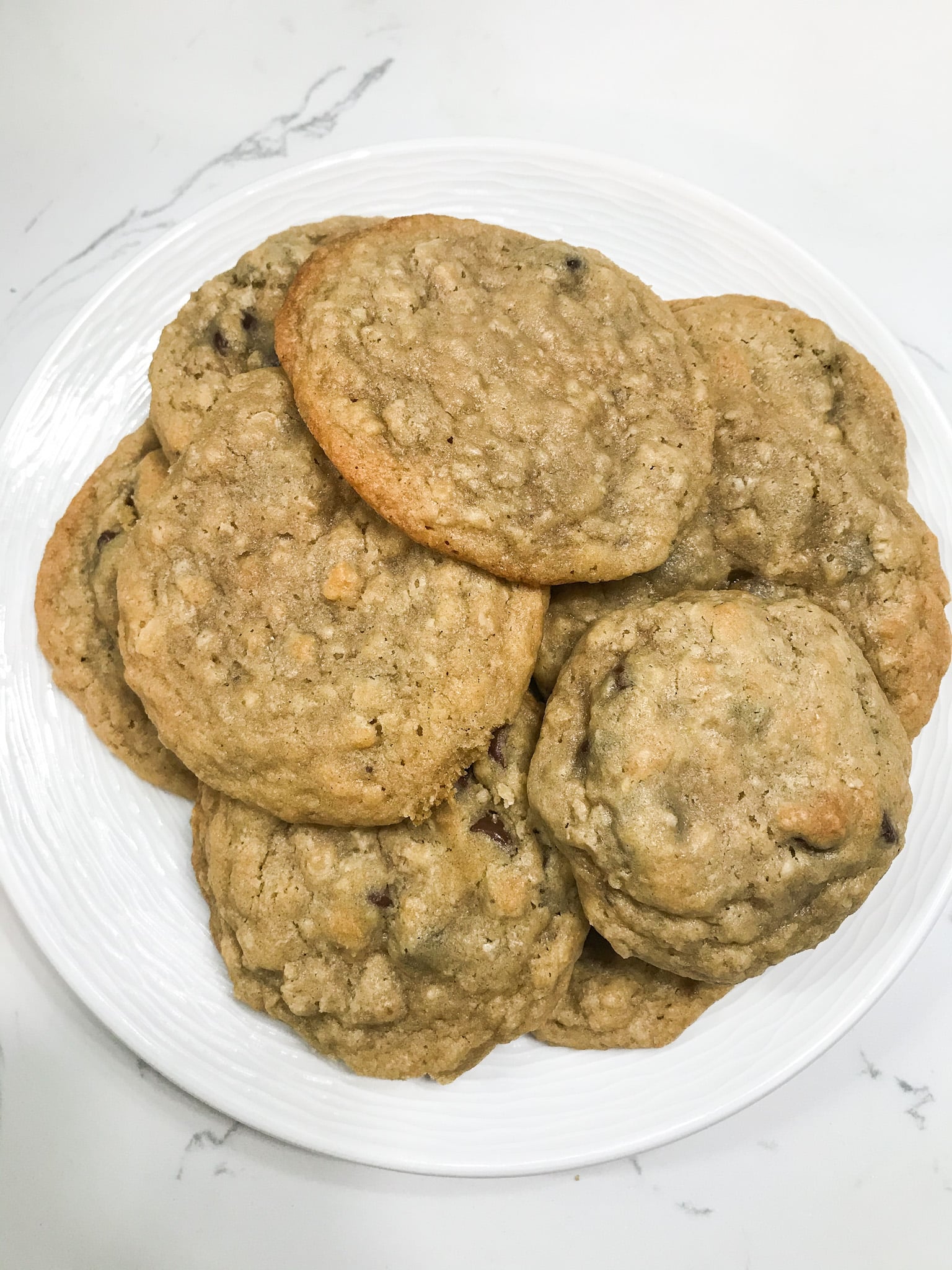 I set a timer to check the cookies at 12 minutes, which is under the recommended baking time. At this point, some of the bottoms were already burned. I'd recommend checking your cookies at the 10-minute mark, then proceeding from there.
Silo Cookies
Magnolia Table, Volume 2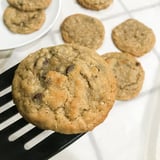 Ingredients
2 sticks unsalted butter (room temperature)
1 cup packed light brown sugar
3/4 cup granulated sugar
2 large eggs
2 teaspoons pure vanilla extract
2 cups all-purpose flour
1 teaspoon kosher salt
1 teaspoon baking soda
1 1/2 cups rolled oats
1 1/2 cups semisweet chocolate chips
1 1/2 cups peanut butter chips
1/2 cup chopped walnuts
Directions
Preheat oven to 350°F and line two baking sheets with parchment paper.
In a mixer, cream the butter, brown sugar, and granulated sugar on medium speed until light and fluffy. Add eggs one at a time, blending in between each one. Then, add the vanilla and beat until mixed.
Whisk together dry ingredients including the flour, salt, and baking soda in a medium bowl. Slowly add to the mixer and beat until incorporated. On low speed, add the oats, chocolate chips, peanut butter chips, and walnuts. Beat until mixed, about 15-20 seconds.
Scoop dough onto one baking sheet in two inch balls. Refrigerate for at least 30 minutes.
On second baking sheet, set dough three inches apart and bake until browned, 13-15 minutes. Cool for 10 minutes. Store in an airtight container at room temperature for up to five days.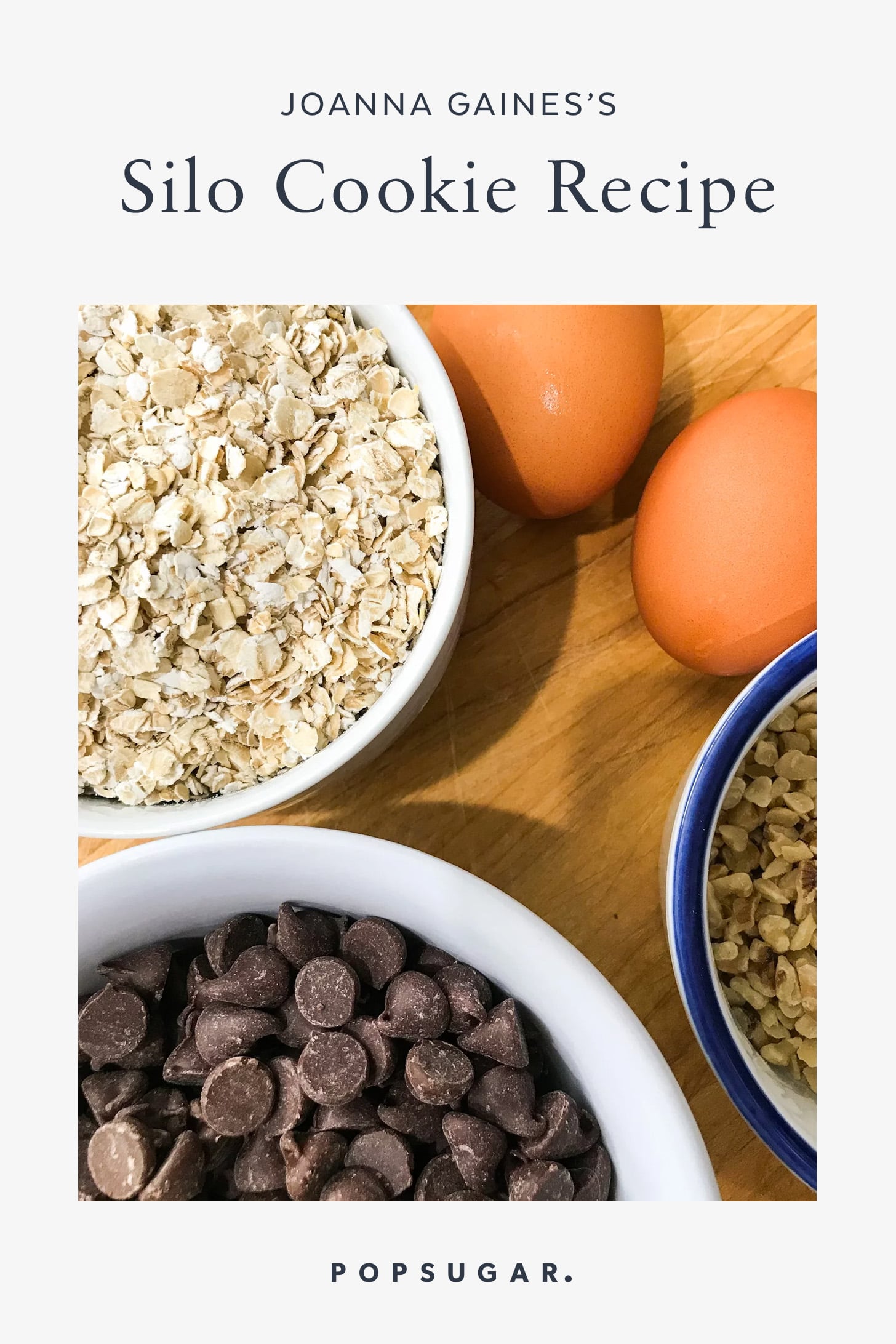 Information
Category

Desserts

Yield

18 cookies

Prep Time

55 minutes

Cook Time

13 minutes

Total Time

1 hour, 7 minutes, 59 seconds
Image Source: POPSUGAR Photography / Emily Weaver