Why Pancakes Are Better Than Waffles
Pancakes Are So Much Better Than Waffles, and Here Are 5 Reasons Why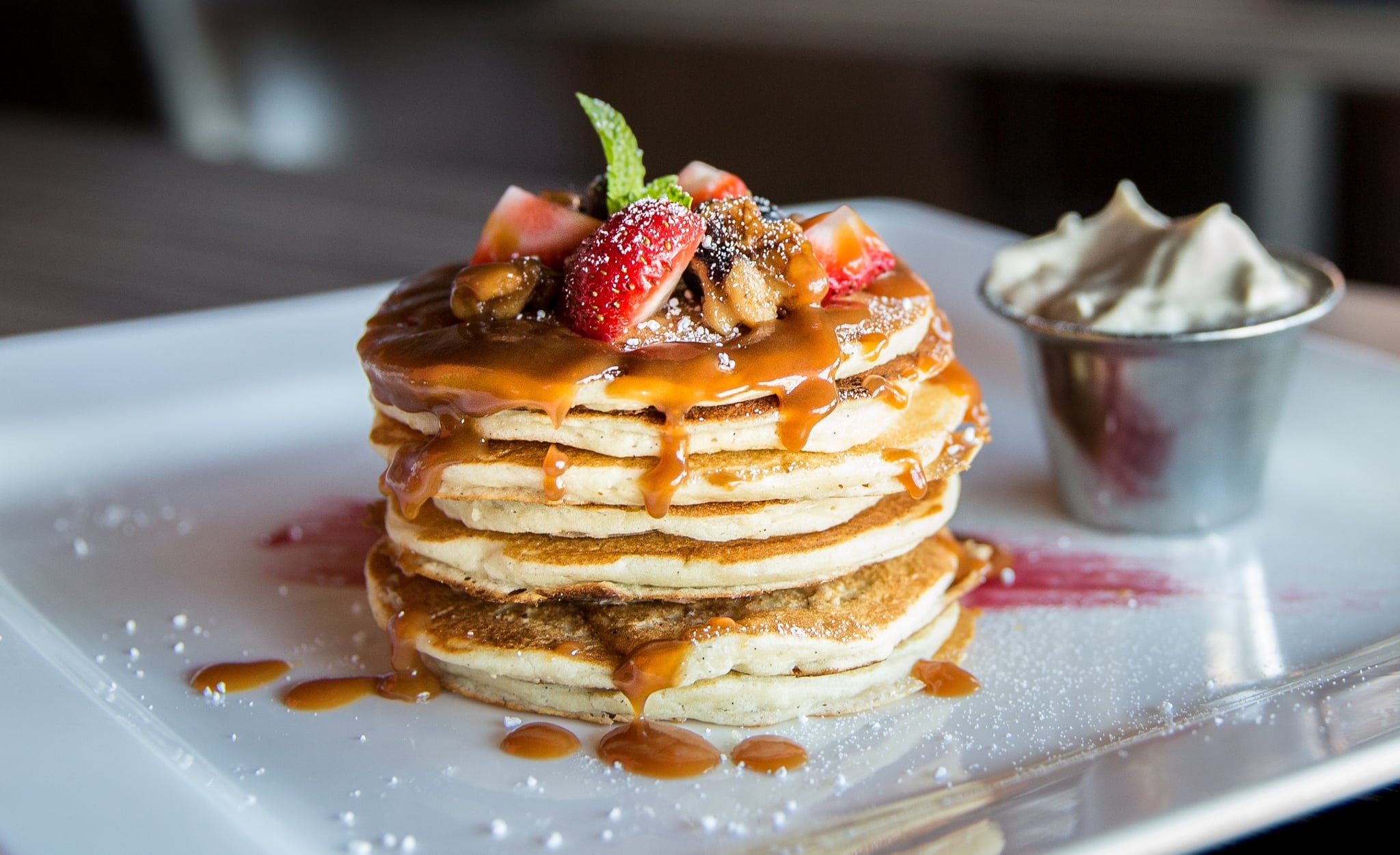 I've never really been sure why people are so drawn to waffles. Perhaps it's the sweet flavor of the dough, the number of delectable finishings you can sprinkle on top, or the fun designs you can create, from Disney characters to heart shapes. Oh wait — those are the perks of PANCAKES, the actual best breakfast food of all time.
Seriously though, why would anyone go to the trouble of buying a waffle maker? Pancakes are pretty much the same exact thing, but softer, doughier, and all around more delicious.
Listen, if someone came up to me and offered me a waffle, I wouldn't turn it down. But if I had to choose between pancakes and waffles, there is one clear winner. Here's why pancakes are the ultimate breakfast food:
Reason 1: They're easier to make.
Like I said, you don't need a waffle maker to make pancakes. All you need are your ingredients (or a premade mix), a skillet, and a spatula.
Reason 2: They're easier to reformulate into a healthier alternative.
Have you ever seen two-ingredient Paleo waffles or simple sweet potato waffles? Not really, because in order for waffles to taste really good, they need to get just the right amount of crispy. Pancakes, by contrast, are simpler creatures. It's super easy to mash up some bananas and scramble in some eggs to make healthy two-ingredient Paleo pancakes.
Reason 3: If you make them thin, they become crepes.
Crepes are, of course, much more than just thin pancakes, but if you really want to DIY a crepe, just make your pancake batter thinner. Then you can add all sorts of fillings or toppings, from sweet strawberries and Nutella to savory eggs and bacon.
Reason 4: Panakuchen.
A thick, basically cake-like consistency is the signature texture of German panakuchen, a baked pancake that comes out of the oven deliciously doughy and puffy. It's what dreams are made of.
Reason 5: Swedish pancakes.
As if we needed another delicious international pancake variation, if you're ever not feeling hungry enough for panakuchen, go for the thinner, crepe-like Swedish pancake instead. They're equally delicious but far less rich.
Do you get that kind of diversity of flavor and texture from waffles? Hm, not really. Case closed.