Manual Citrus Juicer
Equipment Lab: Manual Citrus Juicer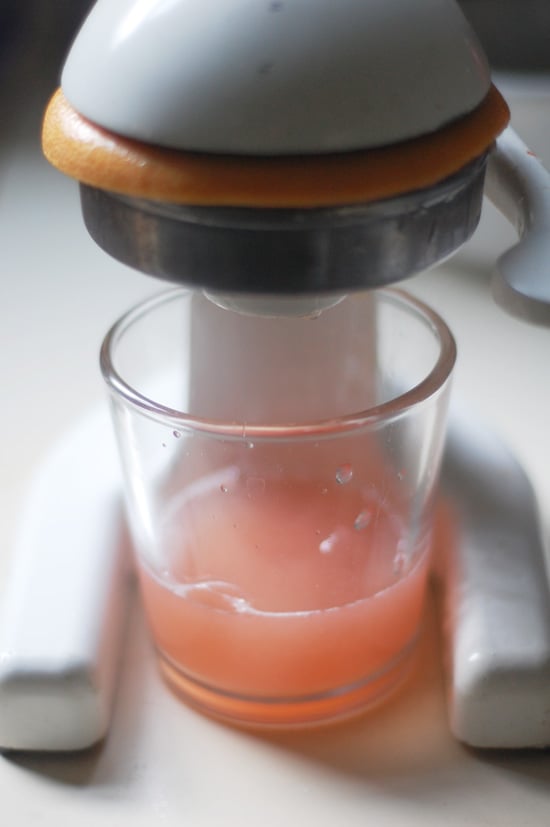 Honestly, at this time in my life, I'm just not ready to shell out hundreds of dollars or give up precious counter space in my tiny kitchen for a massive juicing machine. But that doesn't mean I'll never get to enjoy a glass of freshly pressed orange or grapefruit juice from the comfort of my breakfast table. I swear by the manual citrus juicer that was passed down to me from my grandmother. It's a solid piece of equipment that is incredibly easy to use, store, and clean. And if you're a fan of pulp like I am, then you'll really appreciate the juice that this little contraption produces. To find out the benefits and drawbacks of this affordable juicer, keep reading.
Benefits:
At $60 a pop, this is a relatively affordable appliance for your kitchen.
It's small, making it easy to store, or if you'd prefer to keep it on your countertop, it won't eat up too much space.
Cleanup is simple and straightforward. Remove the pieces, rinse and scrub with a sponge and some dish soap and you're good to go!
No electricity is required, so you'll be able to have freshly pressed citrus juice at all times.
The lack of motor means it's silent. The only noises that come out of this juicer will be the ones you make.
It requires a bit of manual effort, which can double as your strength training workout for the day (right, FitSugar?).
Drawbacks:
It requires a bit of manual effort, so if you're not into that kind of thing it may be much more work than you'd like to put in.
It's a citrus juicer, not a kale or spinach juicer. The only kind of green juice you'll be able to make from this piece of equipment is lime juice.
The juice is rather pulpy (but if you love pulp, consider this a benefit).
Oranges or grapefruits that are too large won't work as well in this juicer, so you have to consider this when you're purchasing your citrus.
Overall, I love this juicer. If and when I do make the transition to a big, expensive, electric juicer someday, I'll always keep a manual citrus press on hand for those mornings when all I want is a glass of fresh grapefruit juice without a massive mess to cleanup.