Lemon Butter Shrimp Recipe
You'll Want to Mop Up Every Last Drop of This Shrimp Dish's Sauce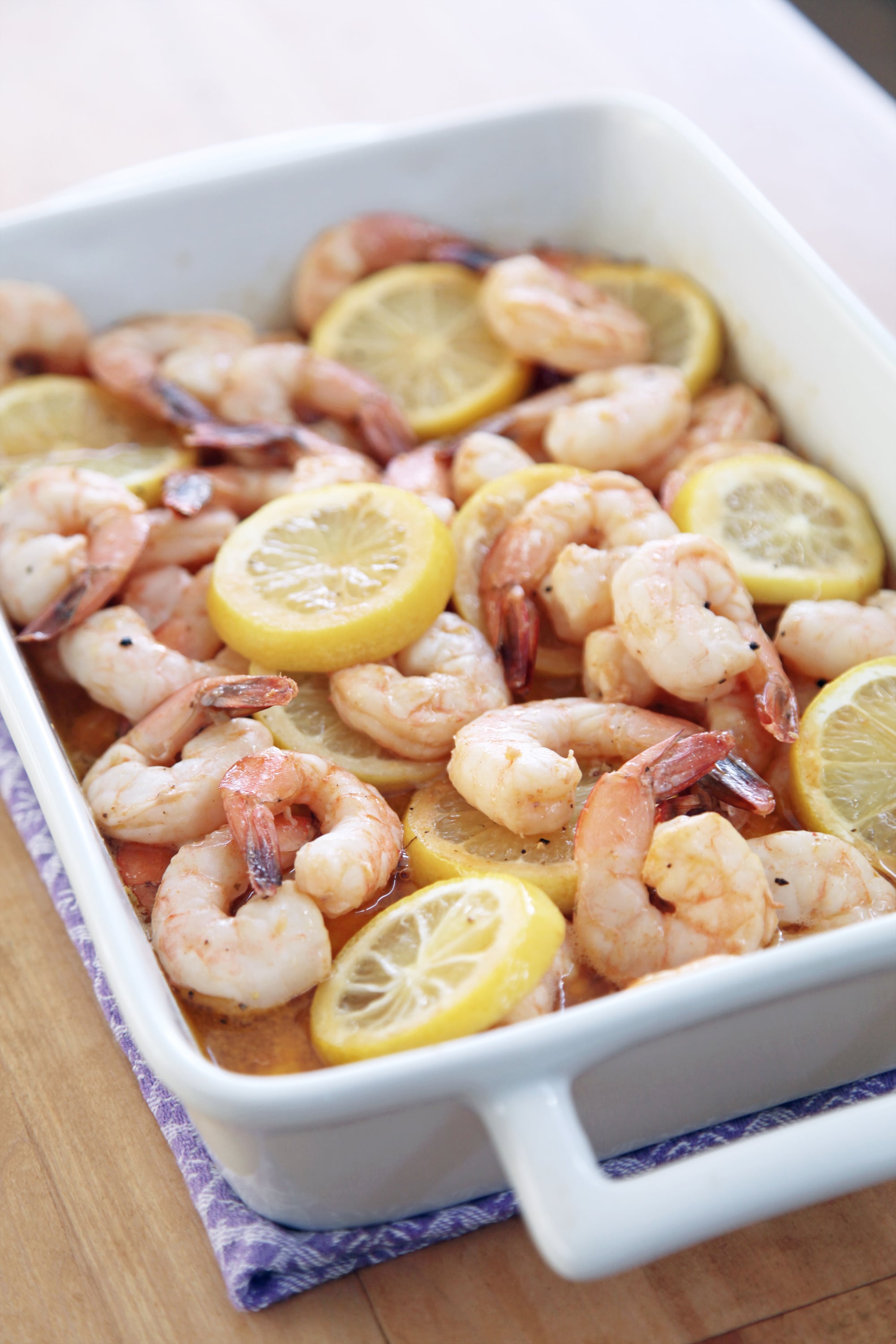 Say what you will about Paula Deen, but the woman knows her way around a stick of butter — or rather, sticks of butter. In this recipe of hers, shrimp is bathed in a luxurious hot-sauce-spiked lemon butter sauce. The shrimp bakes up perfectly snappy, juicy, and tender, and the sauce will make you want to lick your plate. (Don't do that — mop it up with sliced baguette.)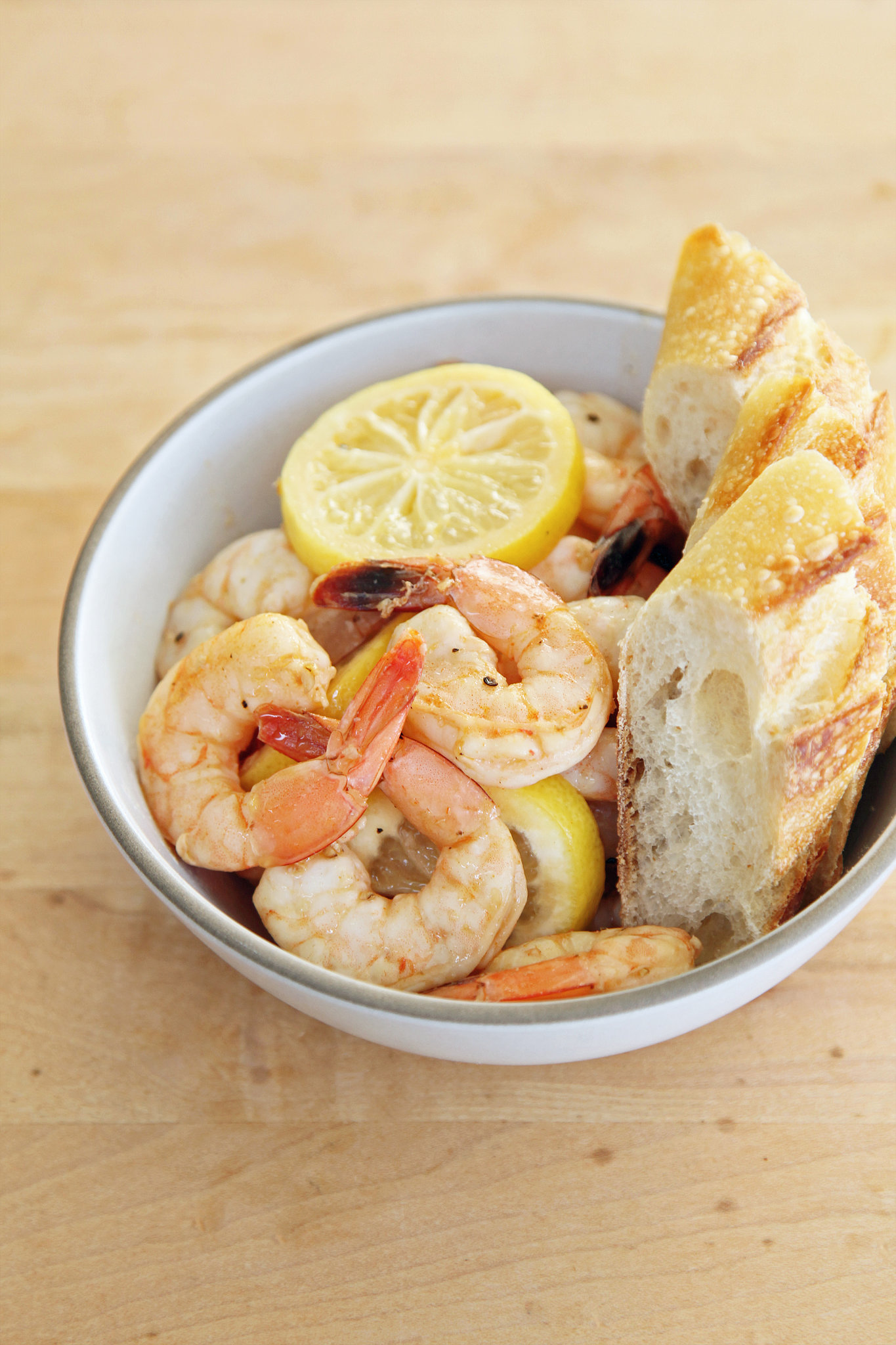 The one issue lies in the ludicrous volume of butter in Paula's original recipe: a whopping four sticks of butter to five pounds of shrimp. Now, I'm sure that's delicious, and I'm not exactly butter-phobic, but I just couldn't. Instead, this modified take scales the ratio back by about half to one stick of butter for two pounds of shrimp. Still lush and decadent, but a little bit less heart-attack-inducing.
Notes
If the shrimp isn't already sold deveined, (nicely) ask the fishmonger to do this for you. If your fish counter sells shell-on shrimp, consider buying those as the shells add additional flavor; just remember to devein the shrimp either way. Despite the addition of 2 tablespoons of hot sauce, this isn't a particularly spicy recipe.
Ingredients
1/2 cup (1 stick) melted butter
2 tablespoons worcestershire sauce
1/4 cup freshly squeezed lemon juice
1 tablespoon freshly ground black pepper
2 tablespoons vinegary hot sauce, such as Cholula
4 cloves garlic, minced
4 teaspoons kosher salt
2 pounds peeled medium shrimp, cleaned and deveined
2 lemons, thinly sliced
French bread, for serving
Directions
Preheat the oven to 400ºF.
Stir together the butter, worcestershire sauce, lemon juice, pepper, hot sauce, garlic, and salt in a small bowl.
Arrange the shrimp and lemon slices in a large heatproof casserole dish, and pour the butter mixture over the shrimp and lemon slices. (They will not fit in one layer.)
Bake uncovered for 15 to 20 minutes until the shrimp are pink, gently stirring twice to ensure even cooking.
Serve with French bread for dipping in the butter sauce.
Information
Category

Main Dishes

Cuisine

North American

Yield

Serves 4-6
Image Source: POPSUGAR Photography / Nicole Perry