Arby's Venison Sandwich
Arby's Is Shaking Things Up With a Deer Meat Sandwich — Would You Try It?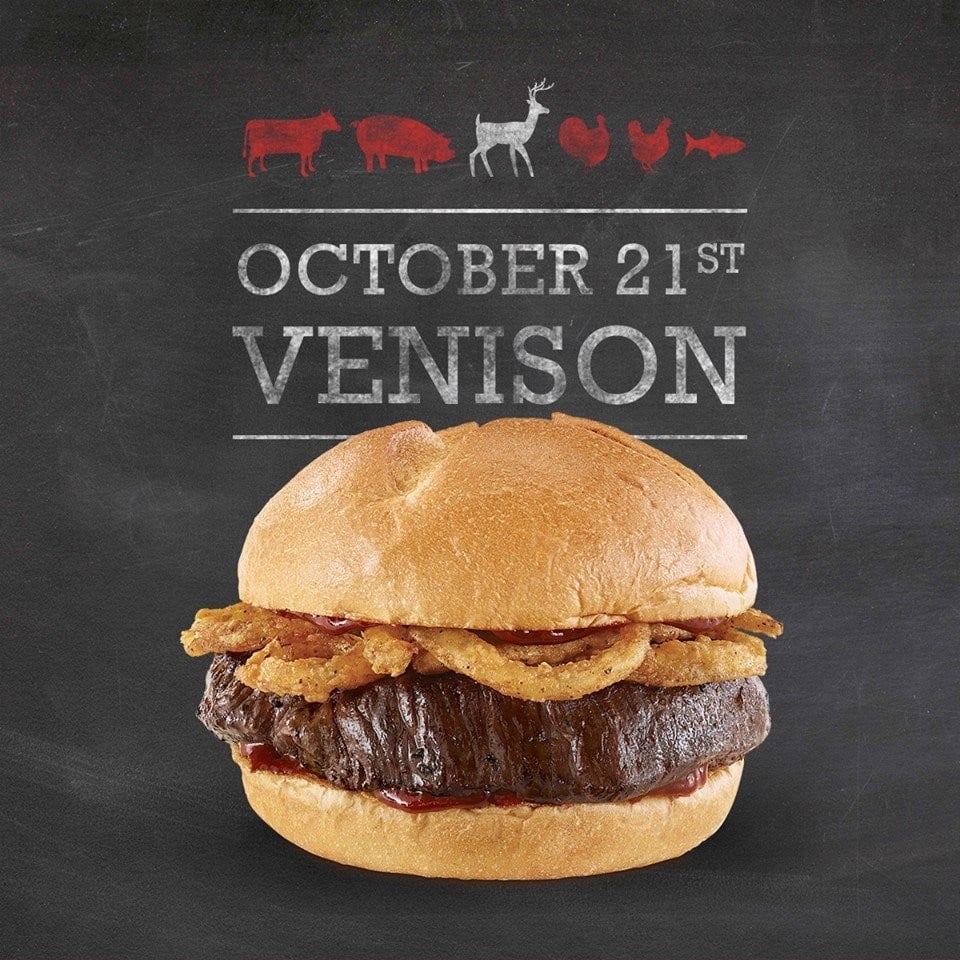 Sometimes you're not in the mood for a fast-food burger and you instead want to order the . . . deer? Arby's is making that possible with the relaunch of its Venison Sandwich. Arby's launched the menu item in five "hunting-centric states" last year, but this time around, it'll be available nationwide. If the thought of a thick-cut venison steak topped with crispy onions and a juniper berry sauce on a toasted roll excites you, you'll have to act fast — it's only on the Arby's menu for one day, Oct. 21. Arby's will also release a limited-edition Elk Sandwich, available in three restaurants in Colorado, Wyoming, and Montana.
"The positive response to our limited offering of venison last year was so widespread and passionate that we knew we had to find a way to offer it nationwide," Jim Taylor, chief marketing officer of Arby's Restaurant Group, said in a statement. Meat-lovers across the internet have mixed responses to the deer sandwich, sharing their thoughts (and images) on Twitter. Take a look at what people have had to say, and decide whether or not you're going to try it this month!
I'd rather eat a plastic spoon than eat a venison sandwich from Arby's.

— April Gregory (@aprildgregory) October 11, 2017
Not quite how Dad makes it, but the Arby's venison sandwich is actually pretty respectable. The consistency is weird, but otherwise not bad! pic.twitter.com/c1B0tBztAL

— Kim Kelly (@GrimKim) March 5, 2017
Arby's is releasing a venison sandwich. Hell yes!

— Cameron (@camhainline) October 11, 2017
Arby's venison sandwich makes me feel like a bona fide hunter-gatherer, except instead of a spear I use my credit card. pic.twitter.com/dy67dDi55s

— DK All Day (@DK_All_Day) January 18, 2017
The fact that arbys is ACTUALLY getting the venison sandwich next weekend disgusts me

— morg 🌼 (@morgporgy) October 10, 2017