No-Bake Cheesecake Recipe
No-Bake Cheesecake Is an Awesome, Easy Dessert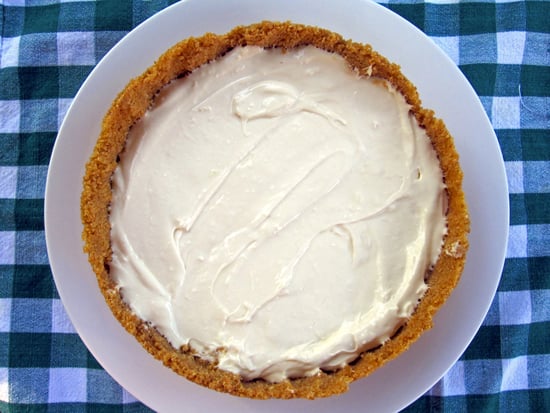 Every baking enthusiast should learn how to make a scrumptious cheesecake. While I love variations like lemon or ginger, there's nothing like a slice of decadent and creamy vanilla cheesecake. During the Summer, look to a reliable no-bake recipe like this one. There's no eggs, which means you won't have to turn on the oven and heat up the kitchen. It does need fridge time, so get started a day before you want to serve it. Cheesecake makes a wonderful potluck dessert because you can transport it inside a cake box. Remove the springform pan just before serving. Read on for the easy technique to delectable no-bake cheesecake.
Ingredients
2 packages (20 sheets) graham crackers
11 tablespoons (1 3/8 sticks) unsalted butter, melted
2 tablespoons sugar
2 8-ounce packages cream cheese, room temperature
1 14-ounce can (1 1/4 cups) sweetened condensed milk
1/4 cup fresh lemon juice
1 teaspoon vanilla extract
Directions
Put graham crackers in a large resealable plastic bag, and crush them with a rolling pin until very fine crumbs form.
Pour crumbs into a medium bowl; stir in sugar. Add butter, and stir until well combined.
Press the crumb mixture into a 9-inch springform pan, spreading it 1 1/2 to 2 inches up the side; press flat. Chill crust in freezer at least 10 minutes.
Meanwhile, make the filling: using an electric mixer set at medium-high speed, beat the cream cheese in a large bowl until smooth. Beat in the condensed milk a little at a time, scraping the sides of the bowl as necessary. Beat in the lemon juice and vanilla.
Pour the filling into the crust; smooth the top with a rubber spatula. Cover with plastic wrap, and refrigerate until firm, 2 1/2 to 3 hours.
Unclasp sides of pan, and remove cheesecake.
Serves 10.
Information
Category

Desserts, Cheesecake

Cuisine

North American