Try Reese Witherspoon's Golden Globes Fitness Routine
Reese Witherspoon Gets Red Carpet Ready With This Intense Cardio-Strength Yoga Workout
When we're watching stars take on the red carpet at big award shows like the Golden Globes, Oscars, or Grammys, we don't always think about the prep it takes to get there. One person who does? Celebrity yoga instructor Kirschen Katz. It's her job to work out with stars year-round, but especially during a stressful and busy awards season; her clients include Reese Witherspoon, Laura Dern, and Michelle Williams, all of whom were up for (or won!) Golden Globes this year. When it comes to fitness, the focus isn't just on looking good, Kirschen said. "For the people I work with, fitness is a huge component of their self-care," she told POPSUGAR.
With awards shows, Kirschen focuses on both aspects: looking toned and fit, and feeling calm, strong, and confident. Reese gave her fans a little taste of what that routine is like when she posted a "Get Ready With Me" YouTube video about her Golden Globes day-of prep. For the full story, POPSUGAR sat down with Kirschen and got the details on the mental-and-physical prep routine Reese did just hours before the big show.
Reese Witherspoon's Golden Globes Fitness Routine
"I love the whole flow of it," Kirschen said of the pre-show routine. "The run, the cardio. We move to the weights, and then we stretch and lengthen everything out with the yoga."
Keep reading for more of the calming and strengthening yoga moves that Kirschen does with Reese and her other clients before awards shows and whenever they want to look and feel their best, before awards and anytime.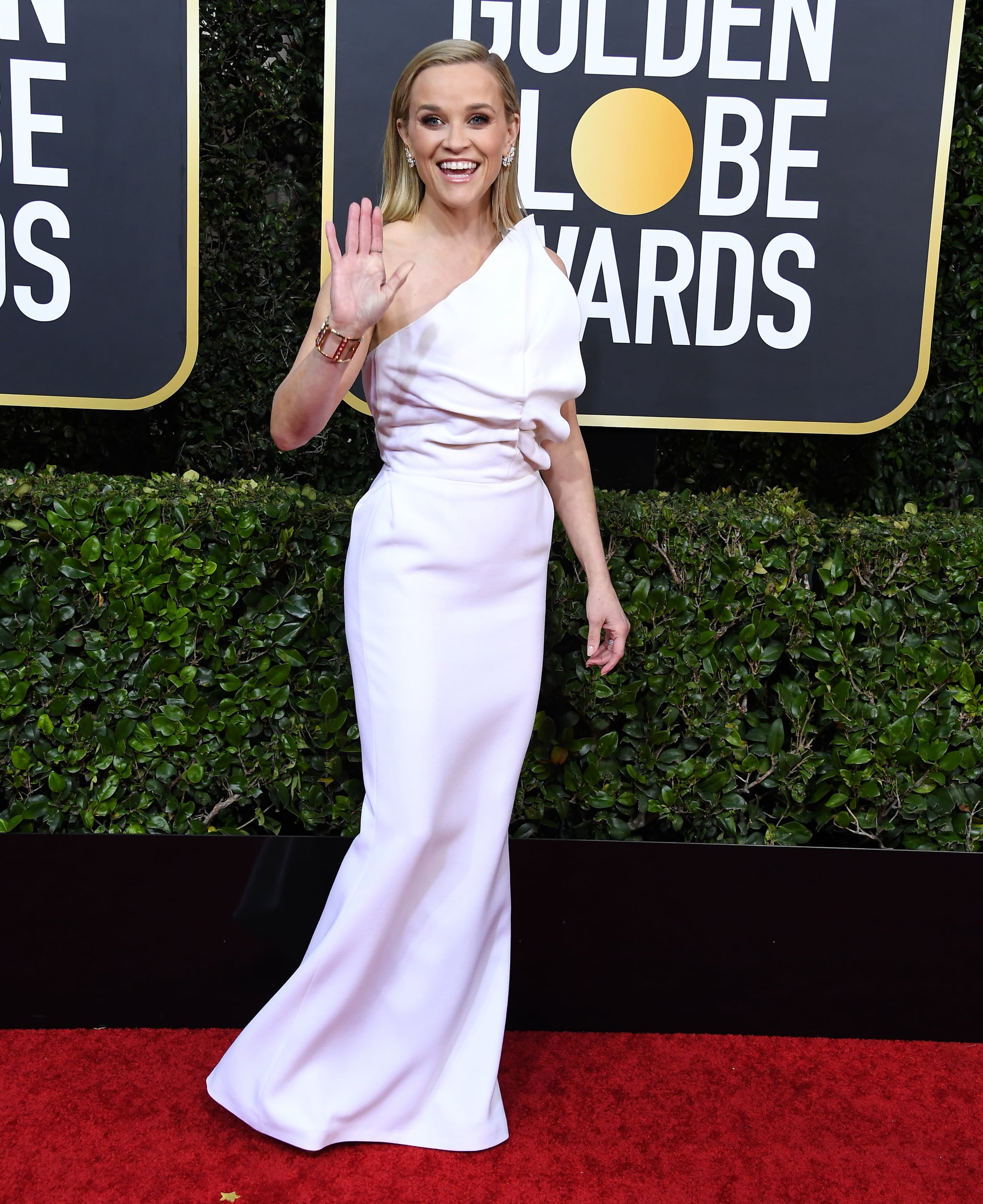 Image Source: Getty / Steve Granitz / Contributor