Sweet Potato Breakfast Bowl Recipe
If You Love Oatmeal, You'll Go Crazy For Sweet Potato Breakfast Bowls
This sweet potato breakfast bowl is loaded with fiber and antioxidants for a dish that tastes just as good as it looks, via PaleoHacks.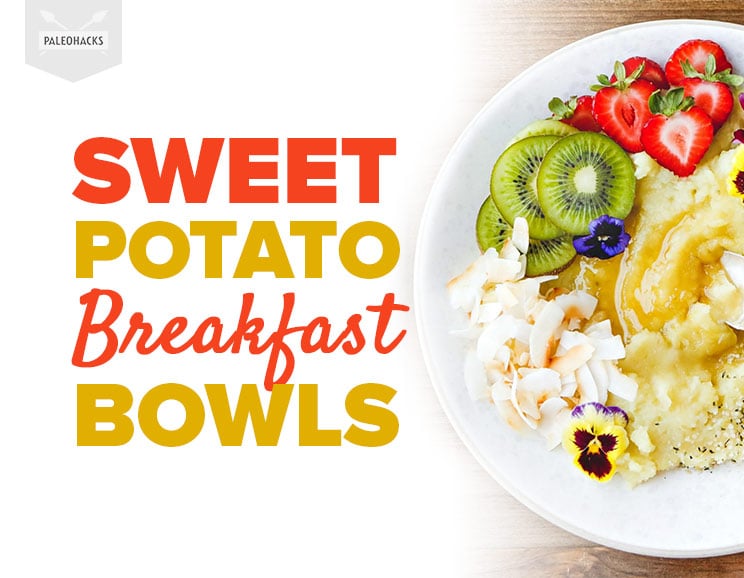 You've never seen sweet potatoes like this before. These rich and creamy spuds are filled with buttery ghee and maple syrup for a fibrous dish with endless topping possibilities. Compared to traditional oatmeal or smoothie bowls, this recipe eliminates the need for any dairy or grains and only takes 25 minutes to make!
The base of this bowl is made with white sweet potatoes, aka Hannah yams, to make its vibrant fruit toppings pop. Purple or orange sweet potatoes work just as well and can be topped with things like walnuts, coconut flakes, or even dairy-free dark chocolate chips. To give it an ultradecadent flavor, ghee and maple syrup are added in for rich buttery sweetness. As a bonus, ghee contains conjugated linoleic acid (CLA) and is great for aiding in weight loss, improving bone health, and staving off cancer.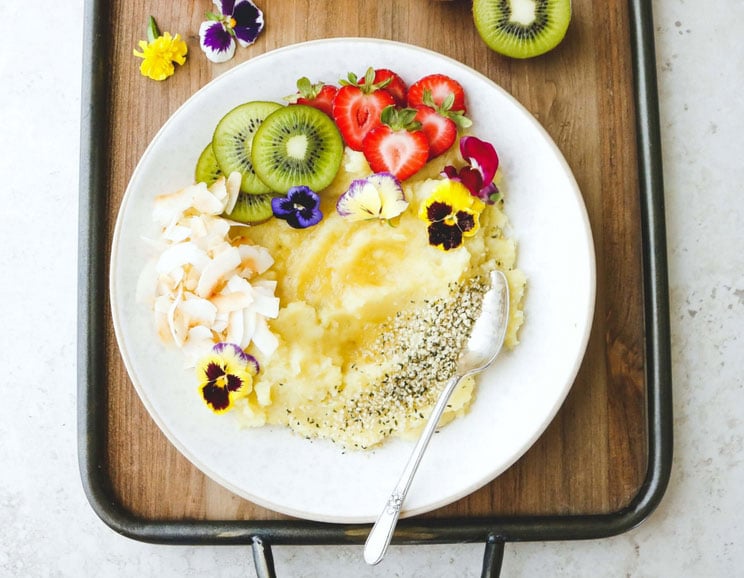 Craving something more savory? Try topping your bowl with a runny egg, crumbled bacon, or sliced avocado. Adding a wide variety of toppings can mean extra antioxidants, protein, and vitamins! So, make sure to choose a rainbow of add-ons to pack in the most nutrition.
To get started, peel the sweet potatoes and coarsely chop them into pieces. Submerge the potatoes in a pot of water and bring to a boil. Continue boiling the potatoes until they become soft and mashable (about 20 minutes). Drain the water and mash the potatoes in a mixing bowl with a fork. Stir in the ghee and maple syrup until all is smooth and fluffy. Spoon the mixture into two bowls and top with desired toppings. For a chilled bowl, place in the fridge for two hours before serving or serve warm and enjoy! You can also make it ahead of time for easy meal prep throughout the week.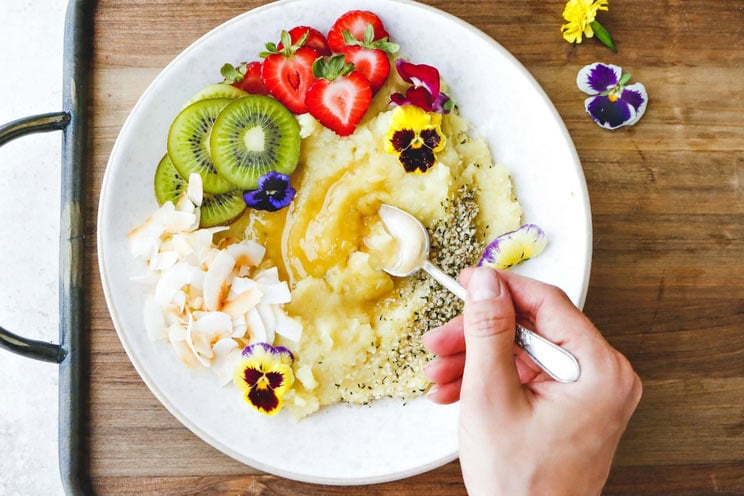 Sweet Potato Breakfast Bowls
Notes
Other great add-ins include:
Ground cinnamon
Vanilla bean
Chia jam
Coconut oil
Cacao powder
Raw honey
A drizzle of almond butter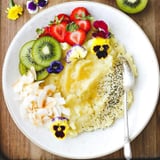 Ingredients
4 small sweet potatoes, peeled and chopped
2 tablespoons grass-fed ghee
2 tablespoons maple syrup
Optional toppings: Sliced fruit, hemp hearts, toasted unsweetened coconut flakes
Directions
Place the sweet potatoes in a pot covered with water. Bring to a boil over medium heat and continue to cook until very soft, about 20 minutes.
Strain the water from the potatoes and use a fork to mash until smooth. Stir in the ghee and maple syrup. Divide the mixture between two bowls. Top with your desired toppings. Enjoy hot or chilled.
Information
Category

Breakfast/Brunch

Cuisine

North American

Yield

Serves 2

Total Time

24 minutes, 59 seconds