Serena Williams on Cover of Wired Magazine
Serena Williams Adds Magazine Editor to Her List of Accomplishments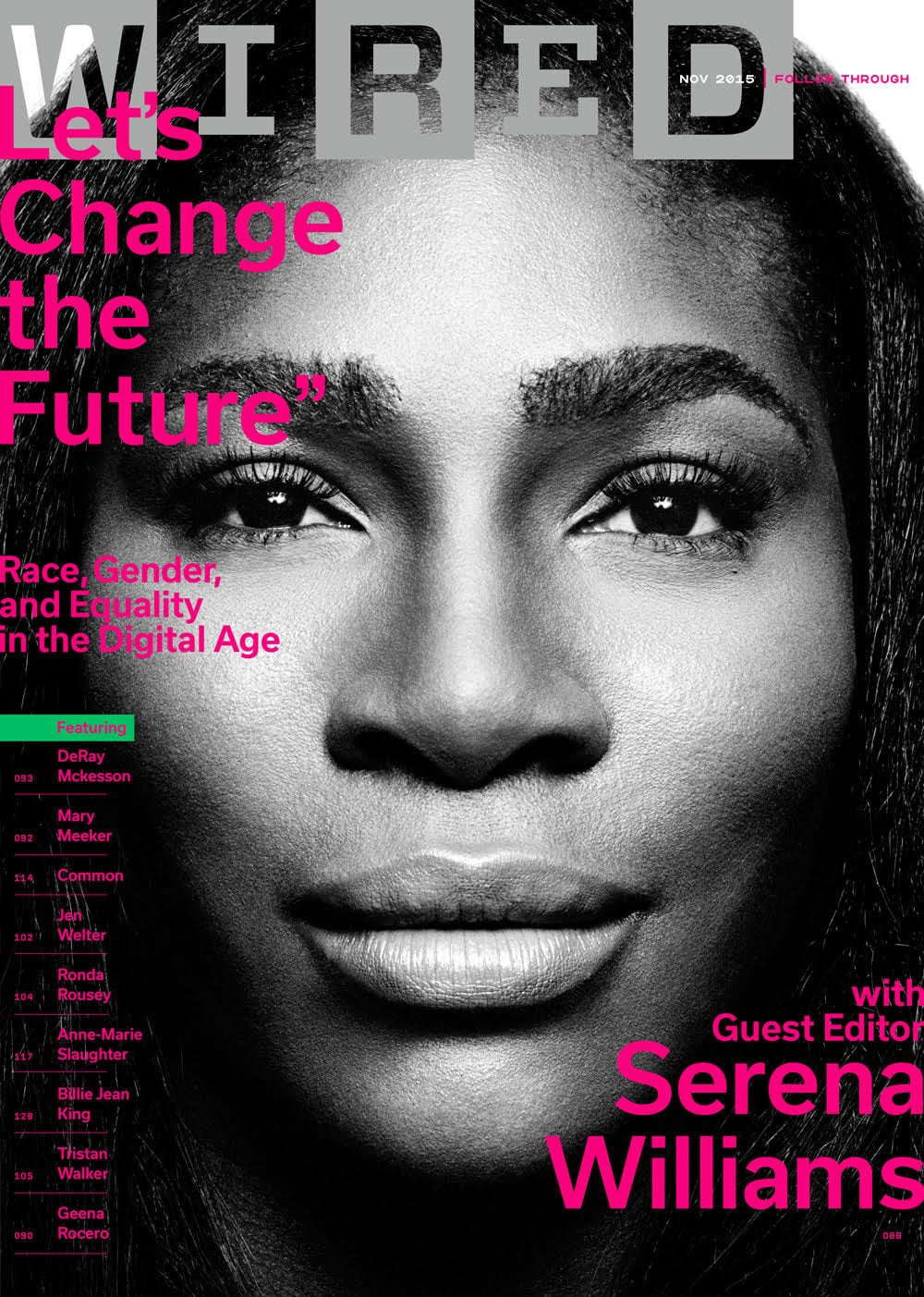 Serena Williams, indisputably one of the best tennis players ever, lands the cover of Wired's November issue — and a spot as guest editor as well. In the issue, Serena addresses race and gender equality and handpicks 10 "trailblazing heroes," including undefeated UFC bantamweight champion Ronda Rousey and the NFL's first female coach, Jen Welter. The tennis star explains why being one of the first at anything is so important for future generations. "I'm a black woman, and I am in a sport that wasn't really meant for black people," she said. "I want young people to look at the trailblazers that we have assembled [in this issue] and be inspired."
Serena's ultimate goal, she said, is to help "change the future." Read more of Serena's inspiring quotes from the Wired issue below.
On dealing with bullies: "When someone's harassing someone else, speak up!"
On equality and diversity: "We can keep working even more to increase equality — whether it's making sure to interview black candidates for tech jobs or standing up to cyberbullying or making sure that our technology is designed by all kinds of people. Eventually we're going to make the world better."
On embracing positivity: "I started using affirmations as the passwords to my phone and my computer. You should try it. You'll be surprised how many times a day you log in and have an opportunity to trigger that positivity."