Healthy Cranberry Muffins
Cranberry & Cacao Nib Protein Muffins
The following recipe was originally featured on Carrots 'n' Cake and written by Tina Haupert, who is part of POPSUGAR Select Fitness.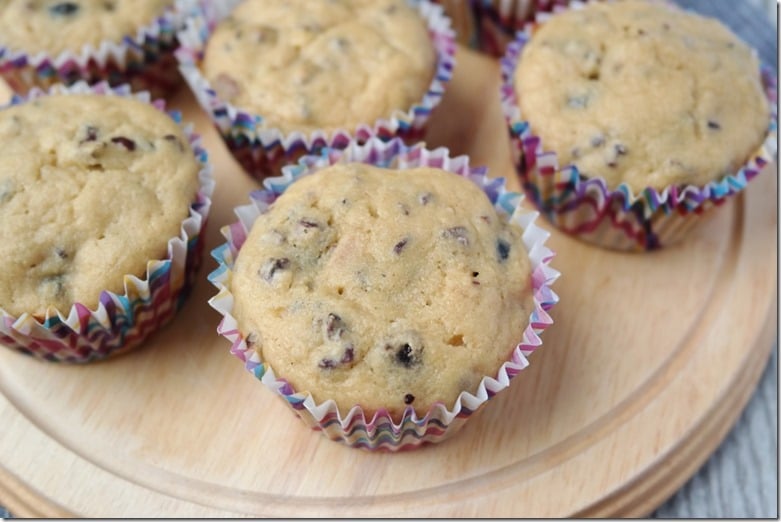 Heyyyyy, muffin fans, I have an incredible recipe that you are guaranteed to love and bake again and again. This recipe combines naturally sweet dried cranberries and cocoa nibs with an all-star cast of nutritious and delicious ingredients for a fluffy, yet protein-packed muffin. They're truly the best of both worlds and, basically, you need to have a stash of these babies in your kitchen at all times. Thank you to Nuts.com for partnering with me on this blog post!
Oh, how I love a good muffin. I honestly love all muffins, but I especially appreciate a muffin that is at least at little bit healthy. I mean, most are essentially cupcakes disguised as muffins since they're typically loaded with refined carbs, tons of sugar, icky fats . . . yada yada. Long story short, they're not super healthy.
At the same time, though, the truly healthy muffins are, well, kind of gross. You know what I'm talking about, right? They're usually dry, much too dense, and somewhat flavorless without an ounce of sweetness. C'mon now. If I'm going to eat a muffin, I want it to taste like a muffin, which is why I am so excited to share this recipe for Cranberry & Cacao Nib Protein Muffins.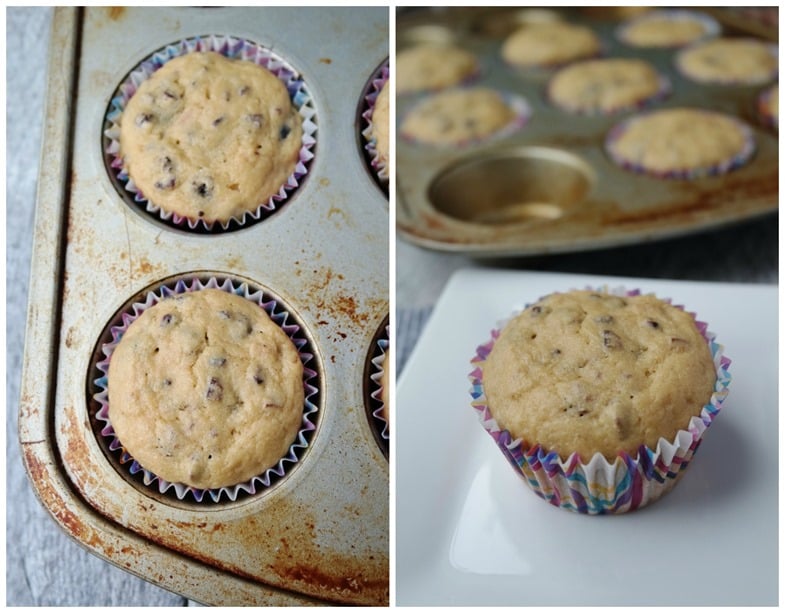 Guys, these muffins are LEGIT. They're semi-healthy, satisfying (each with 6 grams of protein), and they taste so amazing. The dried cranberries add a perfect amount of sweetness while the cacao nibs contribute a tasty little crunch with each bite. They're light and fluffy like traditional muffins, but they have some serious staying power, too.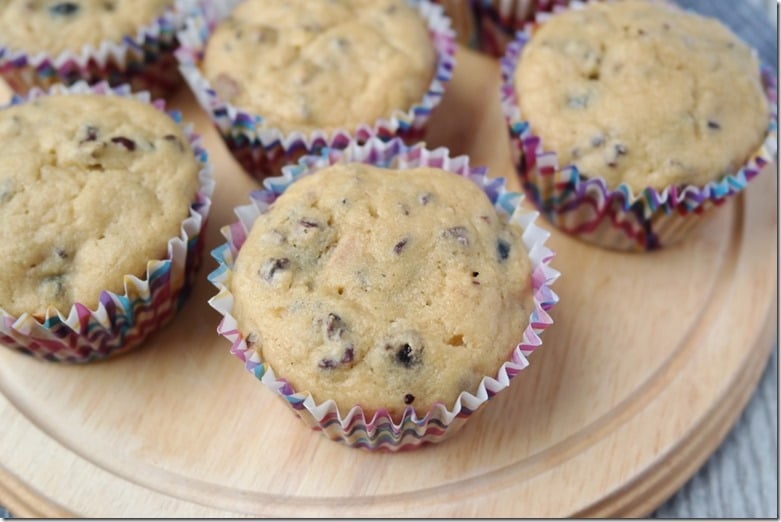 Since I developed this recipe a few weeks ago, I've made sure to have a batch on hand or in the freezer for a quick treat. They're an awesome grab-and-go snack both before or after a workout as well as a portion-controlled dessert at the end of the night. Clearly, these muffins have the potential to become a go-to recipe!
Cranberry & Cacao Nib Protein Muffins
Carrots n' Cake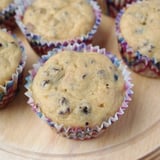 Ingredients
1.5 cups oat flour
1/2 cup vanilla protein powder
1/4 cup brown sugar
5.3 ounces plain (or vanilla) Greek yogurt
1 cup applesauce
2 large eggs
1 tsp baking powder
1 tsp vanilla extract
1/2 cup dried cranberries
1/2 cup cacao nibs
Directions
Preheat oven to 350 degrees F. Combine above ingredients in a large mixing bowl.

Coat a muffin tin with non-stick cooking spray or fill with paper liners. Divide batter evenly among muffin cups.

Bake for 20 minutes or until tops of muffins are lightly browned. Remove from oven and allow to cool slightly before serving.
Makes 12 muffins
Macros: P 6 C 31 F 5
Information
Category

Snacks

Cuisine

North American

Yield

12 Muffins