Brussels Sprouts Sliders
People Have a LOT of Feelings About The New York Times's Brussels Sprouts Sliders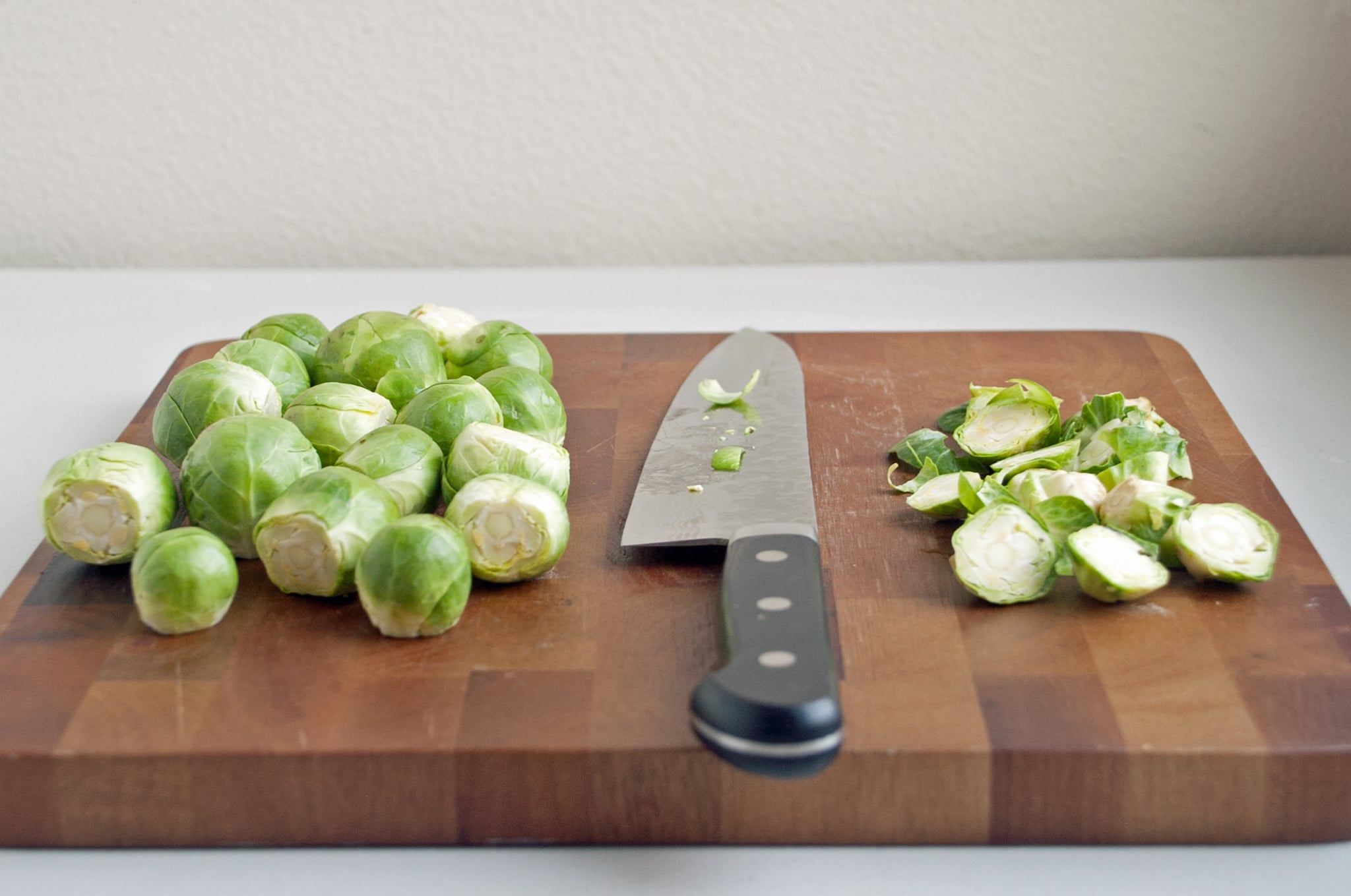 Brussels sprouts are one of the most crowd-pleasing sides during the holidays, but one recipe from The New York Times has people talking — and not in a good way. The Times published a recipe for Brussels Sprouts Sliders, which you might at first envision as traditional burger sliders with roasted or shredded brussels sprouts on top (yum!). But no, these "sliders" have a tempeh filling enclosed in two halved brussels sprouts acting as the buns. While the recipe has a four-star rating out of 180 reviews and does sound pretty tasty (hello, garlic-tamari marinade), Twitter users couldn't help but find it a little . . . funny.
Your new favorite Thanksgiving appetizer: brussels sprouts sliders
https://t.co/kq9i7NrggH

— The New York Times (@nytimes) November 20, 2017
The NYT describes the appetizer as, "A creative and fun way to enjoy a great Fall and Winter vegetable: crunchy 'buns' of roasted brussels sprouts with a tasty middle — a confit of caramelized onions, tangy mustard and savory tempeh." Surely this recipe would appeal to plenty of people out there, but take a look at some of the humorous responses from people who are giving it a hard pass.
Bacon wrapped Brussels sprout sliders....has potential.

— MzDee☕ (@PriceMD70) November 20, 2017
— 红色娘子军🌹 (@detachment_red) November 20, 2017
I would rather eat my own fingers.

— Kealan Patrick Burke (@KealanBurke) November 20, 2017
Now THAT's Fake News.

— Robert Jago (@rjjago) November 20, 2017
Perfect way to get uninvited to future gatherings.

— me. (@blahzayskippy) November 20, 2017
I dont think they would be that bad!

— Doug Snyder (@snyderdoug) November 20, 2017
I love Brussels sprouts but this is ridiculous.

— Elegant Goose (@ElegantGoose) November 20, 2017
— Cyber Loli Demon King 🇨🇦 (@JayBrotatoe) November 21, 2017
First it was peas in my guac, now it's brussels sprouts to replace buns? Is nothing sacred in 2017?!

— Marissa D (@marissad415) November 20, 2017
If you're looking for an exciting brussels sprouts recipe that's not quite as unexpected, try low-carb bacon and brussels sprouts skewers.
Image Source: POPSUGAR Photography / Nicole Perry