Blogger's First Swimsuit Photo
Why This Woman Wants You to See Her "Back Fat and Big Boobs" ASAP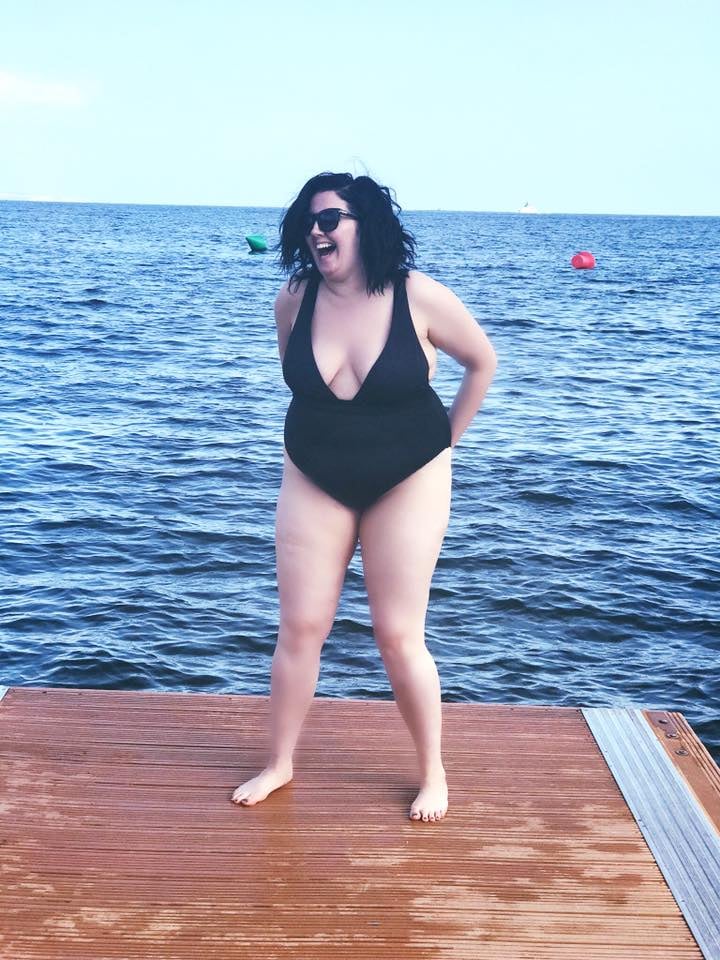 As a blogger, Gemma-Louise Bond is used to sharing parts of her life online. However, there's one thing that this 25-year-old from Ireland has never done: post a photo of herself in a bathing suit.
This anti-swimwear photo stance changed during a recent vacation when Gemma-Louise got into a discussion about women and their fear of bathing suits. "The Internet largely portrays slim girls in a two-piece bikinis and it literally hurts my heart," she wrote on her Facebook page, That Belfast Girl. ". . . so many young women are driving for a perfection that's unattainable."
Gemma-Louise admitted to worrying about the younger girls in her life who get caught up feeling too self-conscious in their swimsuits to enjoy Summer fun with friends. "So here's size 14 me," she wrote. "I have never in my life taken a picture in a swimsuit and put it anywhere, never mind for over 10,000 of you!"
Along with the candid photo of Gemma-Louise glowing in a black one-piece by the water, she explained in a powerful caption that she wants to be a different type of role model for the women of all ages who read her blog. "I have back fat, big boobs and stretch marks galore," she wrote. "But my body has carried me through 25 years of ups and downs including multiple surgeries."
Gemma-Louise appreciates the strong female figure she had growing up, her mom, and hopes that if nothing else, her photo will inspire some confidence in those who come across it. "[My mom] always looked amazing in a swimsuit no matter what size because of her attitude and confidence," she wrote. "So for my own sanity (and I hopefully for some of yours), enjoy your life. The only one that cares about your swimsuit selfie is you. Rock what you got."