POPSUGAR
/ sponsored by /
Pandora
Red Ballet Flats Are the Most Versatile Item in My Closet
The Most Versatile Item in My Closet Is a Pair of Bright-Red Ballet Flats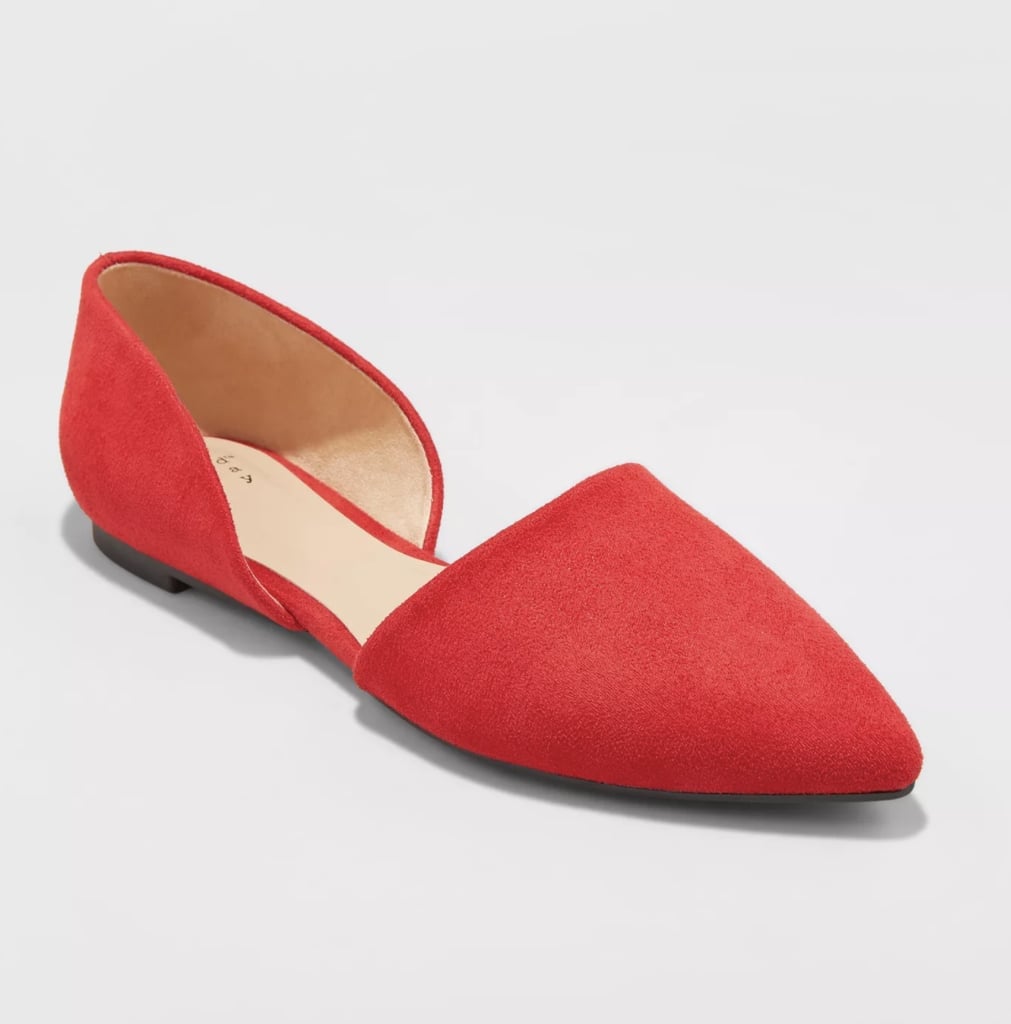 The most versatile thing I have in my wardrobe isn't a white t-shirt or a pair of jeans, it's hands down a pair of red ballet flats ($20). These comfortable and cute flats go with everything in my predominately black-and-white wardrobe, adding a pop of color to an outfit in a supereasy way. (They also match my signature lipstick color!)
As a theme-park journalist, shoes are the most important things I pack to go to the parks, and these red flats have helped me get through some long 12- to 14-hour days of reporting on new attractions and land openings without rest breaks. I've seamlessly worn them all day to interviews, paired with a breezy sun dress, and then again at night to dinners. Slipping on these versatile shoes helps me feel confident and comfortable enough to do anything, so I wear them a lot. I wear them so much that I've already bought a second back-up pair for when the first one gets worn out or starts to look too shabby to wear out anymore.
And they get lots of compliments, too! Walt Disney Imagineer Kevin Rafferty — who worked on some of the most iconic lands and rides in Disney history, like Cars Land, The Twilight Zone Tower of Terror, Toy Story Mania, and Blizzard Beach water park — said to me right before an interview, "Wow, I love your outfit! Those red shoes are awesome!" When you get the seal of approval on your shoes from a creative mastermind, you know you've done well. There's nothing better than knowing that your favorite pair of shoes is also the most versatile thing in your closet.
Scroll ahead to see how I've styled my flats in the past, shop the exact pair, and find a variety of brightly colored flats that'll bring a little bit of pizazz to any outfit.