Who Is Philipp Plein?
Who Is Philipp Plein and Why Is Everyone Talking About Him?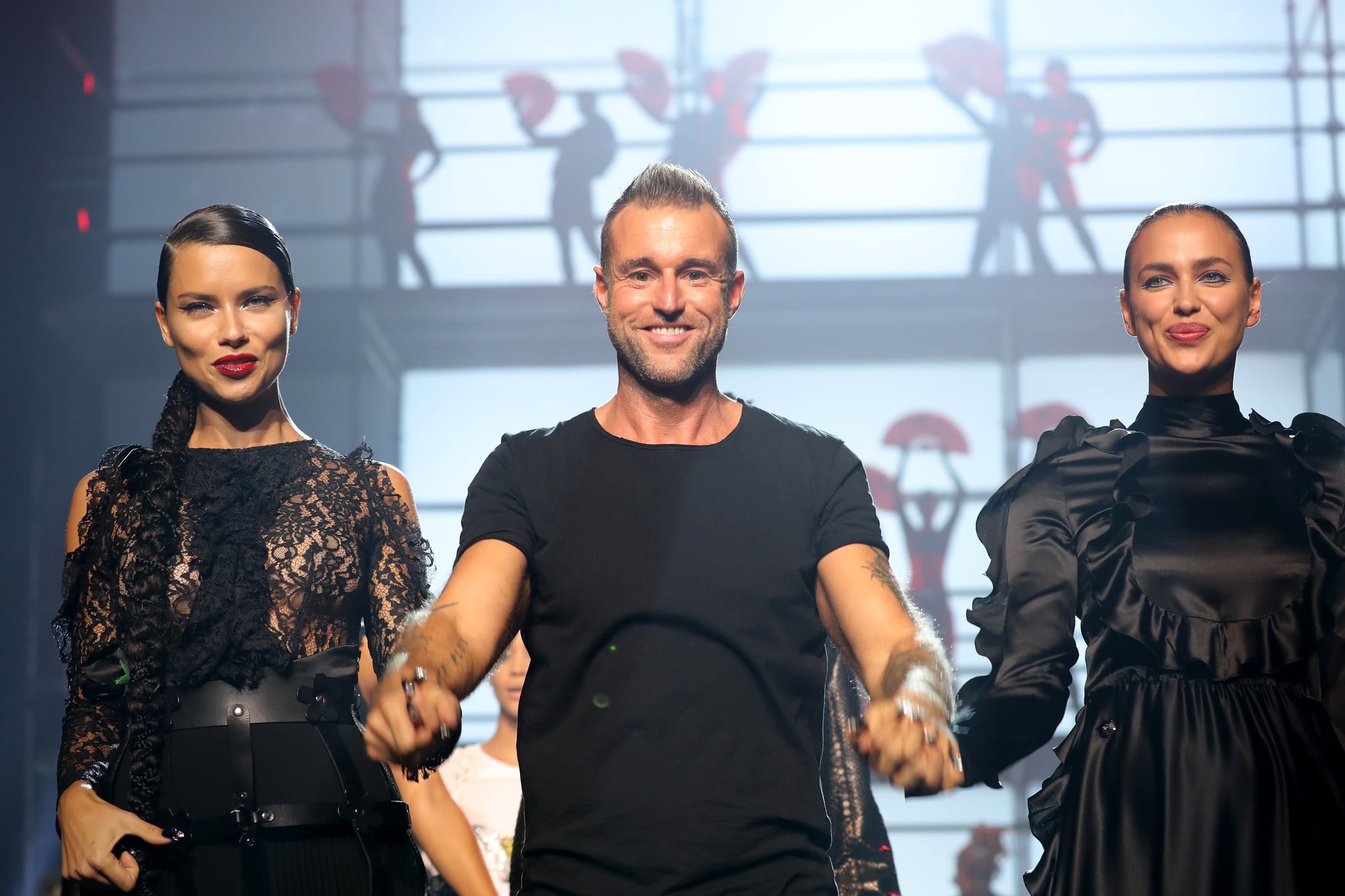 If you'll join us, we'd like to step out of our streamlined Everlane flats and hearken back to a time where Bebe was emblazoned on our t-shirts with high-sheen crystals and sparkle jeans were a thing. For better or for worse, it looks like we may be returning to a space that resembles our middle school hallways, and it's all thanks to a man named Philipp Plein. It's come to our attention that this is a name not everyone knows. But because he's the guy that is hosting outlandishly extravagant fashion shows with $7 million price tags, we've decided it's high time you do.
Let's start from the beginning. The man who says "fashion should be fun and enjoyable" simply fell into it. He's intuitively a creator, but his beginnings weren't in clothing — they were in furniture design. Using leftover materials from his designs, he began creating bags and accessories, which eventually led to the creation of a casual brand under his name in 2004 and, later, as it stands currently, the Philipp Plein ready-to-wear label in 2008.
The German designer finds himself on the eccentric side of design with pieces — especially his Spring/Summer '18 collection — falling into a frenzy of metallics, leather, and glitter. One look at his runway show and you'll find cage-like leather corsets that flow into hoop skirt overlays or chokers donning the designer's name.
His shows are as loud and as frivolous as a Kardashian wedding with no shortage of A-list guests. He's a rule-breaker, and he has turned the fashion world upside down with his catwalk full of ex-cons. But that's not to say editors and celebrities alike aren't listening. With a notable cache of followers that include Naomi Campbell, Snoop Dogg, and Lindsay Lohan, it's fair to say that people are paying attention.
Not everyone is a fan, though. Plein is reportedly in a feud with fellow designer Alexander Wang, who (by no coincidence) was hosting his #wangfest fashion show at the same time just a short hop, skip, and jump away from Plein's Manhattan show. And by other accounts, it's unclear whether his loud-mouthed approach to design is somewhat ostentatious for the fashion elite.
As for his personal life, Plein is dating model Andreea Sasu. She joined him during his Fashion Week events, and he has referred to her as his "soulmate" and "partner in crime" on Instagram. While she sports a giant diamond on her ring finger, Plein has not confirmed that they are engaged.
Plein also welcomed a son, Romeo Prince Plein, in 2013. His relationship with Romeo's mother, Fernanda Rigon, has been publicly turbulent.
Wherever you fall on the spectrum of Philipp Plein reactions, one thing is for certain: the guy is making waves. This maximalist may be capitalizing on pure shock factor, but he's got our attention, and we're eager to see where he goes next.