POPSUGAR
/ Sponsored By /
Moderna
Tips For Choosing a Pediatrician
How to Find the Right Pediatrician For Your Family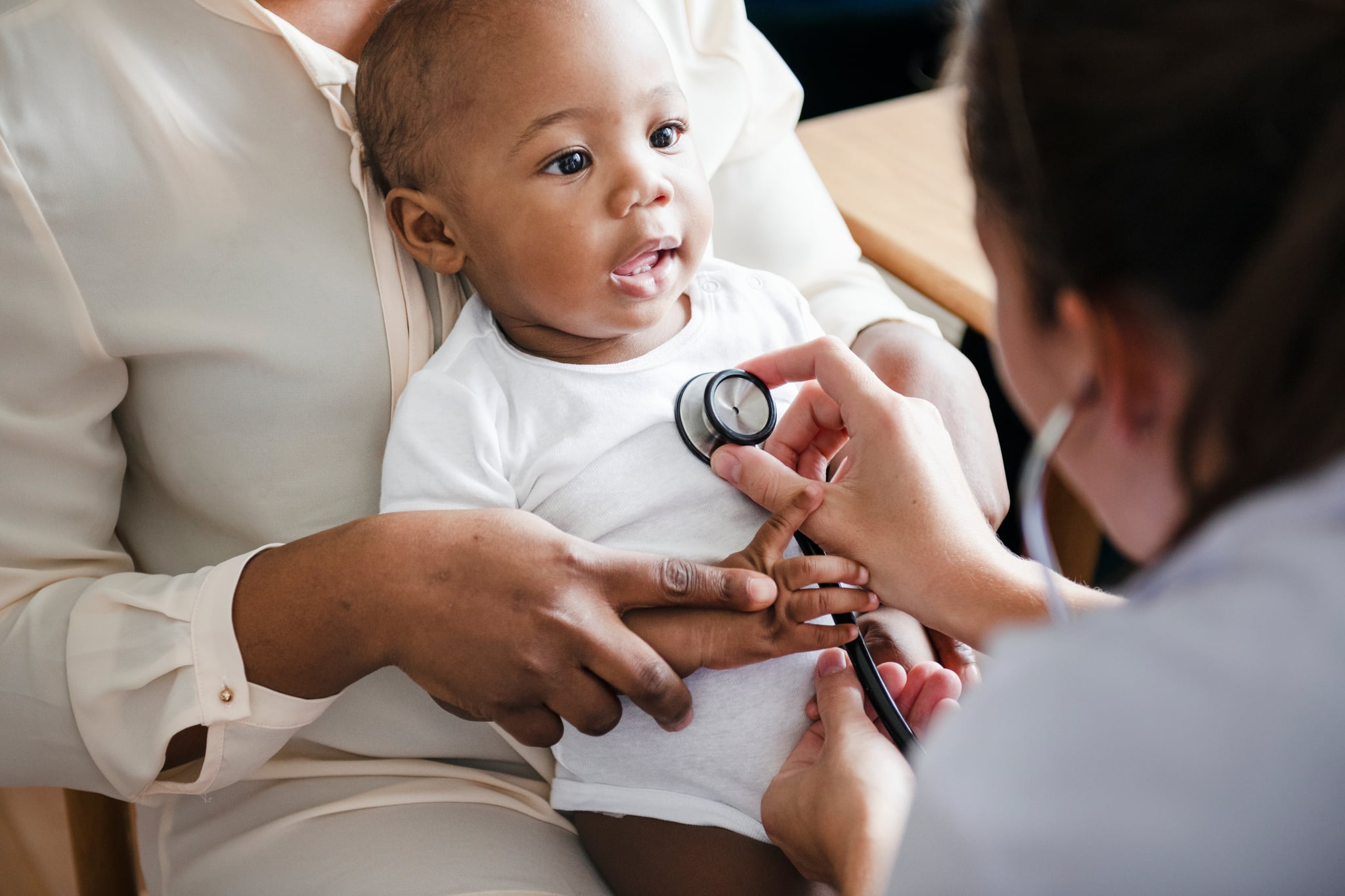 No pressure, but the pediatrician that you choose for your family while you're pregnant could be a part of your family for the next 18 or so years. So it's worth putting in the time from the start to find a trusted healthcare professional who's aligned with your needs and priorities. Wondering where to begin? Your personal network is a great place to start. We've outlined some tips for connecting with the right doctor for your new baby. Spending some time and energy from the start will likely pay off in the long run, so do your due diligence. It'll be worth it!
Phone a Friend
Do you know who's more reliable than Google? Your friends and family. This is a great question to raise in a new mom group or class, but also keep local friends with older children in mind as a resource. They've been through some additional stages of childhood (and parenthood), and can offer additional insight. Ask what their experiences have been like with the pediatrician (or pediatric group) themselves, how the front desk staff is to deal with, how easy it is to get an appointment when needed, and anything else that matters to you.
Background Check
Confirm that the pediatricians you're considering are board-certified and covered by your insurance. If not, scratch them off your list.
Meet and Greet
While it may seem odd to schedule an appointment with a pediatrician before your baby arrives, many offices offer free group sessions or individual appointments for expectant parents. Call and ask! Come prepared with plenty of questions, and don't be shy, even if they seem silly or excessive. Doctors have likely heard it all. While in the office, observe the waiting room. Is it clean and inviting? Do other patients seem to have been waiting for a long time, or are they called in fairly quickly? How's the front desk staff? The general vibe of a doctor's office reflects a lot about the practice, so be observant.
What to Ask?
You likely have your own set of inquiries, but if you're unsure of where to start, here are a few good baseline questions to bring up at an initial meeting:
What's your general childcare philosophy? Where do you stand on issues like vaccinations, breast vs. bottle feeding, sleep training, and circumcision?
Are you a solo provider, or do you have a group practice? If it's a one-man/woman show, what's the routine if you're out of the office and my child is sick?
How are emergencies handled if the office is closed?
What's your schedule for well baby checkups?
Trust Your Intuition
Weigh your overall experience with and impression of the doctors on your list, and trust yourself. And, if the baby arrives and you find that your expectations of the pediatrician you chose aren't being met, don't be afraid to reassess. There's always opportunity to start over. Be confident, be vocal, and remember, you're your baby's greatest advocate.