Mom's DIY Ted Lasso Halloween Costumes For Kids
This Mom Dressed Her Kids as Ted Lasso Characters, and Ted's Mustache Is Perfect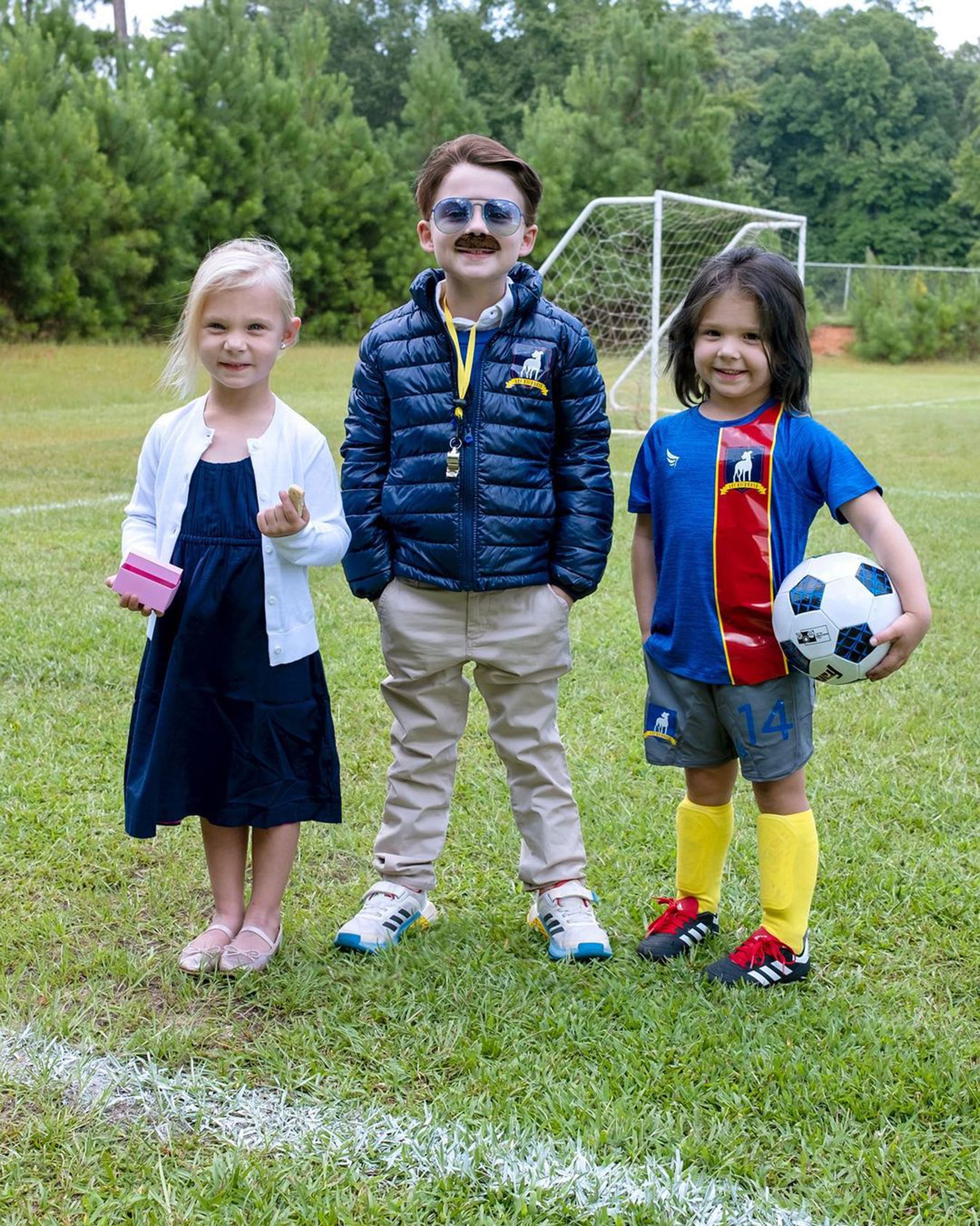 Mom of three Lauren Mancke started creating daily DIY Halloween costumes for her kids in 2015, and since then, we've looked forward to the family's month of costumes each October. However, this year Lauren's kicking off Halloween 2021 a little early with some of her best work yet: Ted Lasso characters.
While we didn't think Lauren could top her kids' Schitt's Creek costumes from last year, we're absolutely obsessed with these first sneak peek costumes of the year inspired by the Emmy Award-winning TV show. Their first set of Ted Lasso costumes feature her son Fox as Ted Lasso, and twin daughters Lera and Marigold as Dani Rojas and Rebecca Welton. The costumes are full of hilarious and adorable details, such as Ted's mustache and Rebecca's pink box of daily biscuits. In the second go-around, Fox is dressed as Roy Kent, with Lera and Marigold as Keeley Jones and Jamie Tartt.
"Little tip for y'all. You could fill two internets with what I don't know about football, but these kids know football is liiife. . . Just like Ted Lasso, we aim for a little positivity and we're hoping #manckemonthofcostumes encourages or inspires you to try your own DIY costumes," Lauren wrote on Instagram.
We can't wait to see what else the family has in store for this Halloween. Follow along with the kids' month of costumes on Instagram and check out all of their previous costumes from past years.