Pixar to Release New Animated Movie Luca in Summer 2021
Everything We Know About Luca, Pixar's 2021 Release About a Young Boy With a Big Secret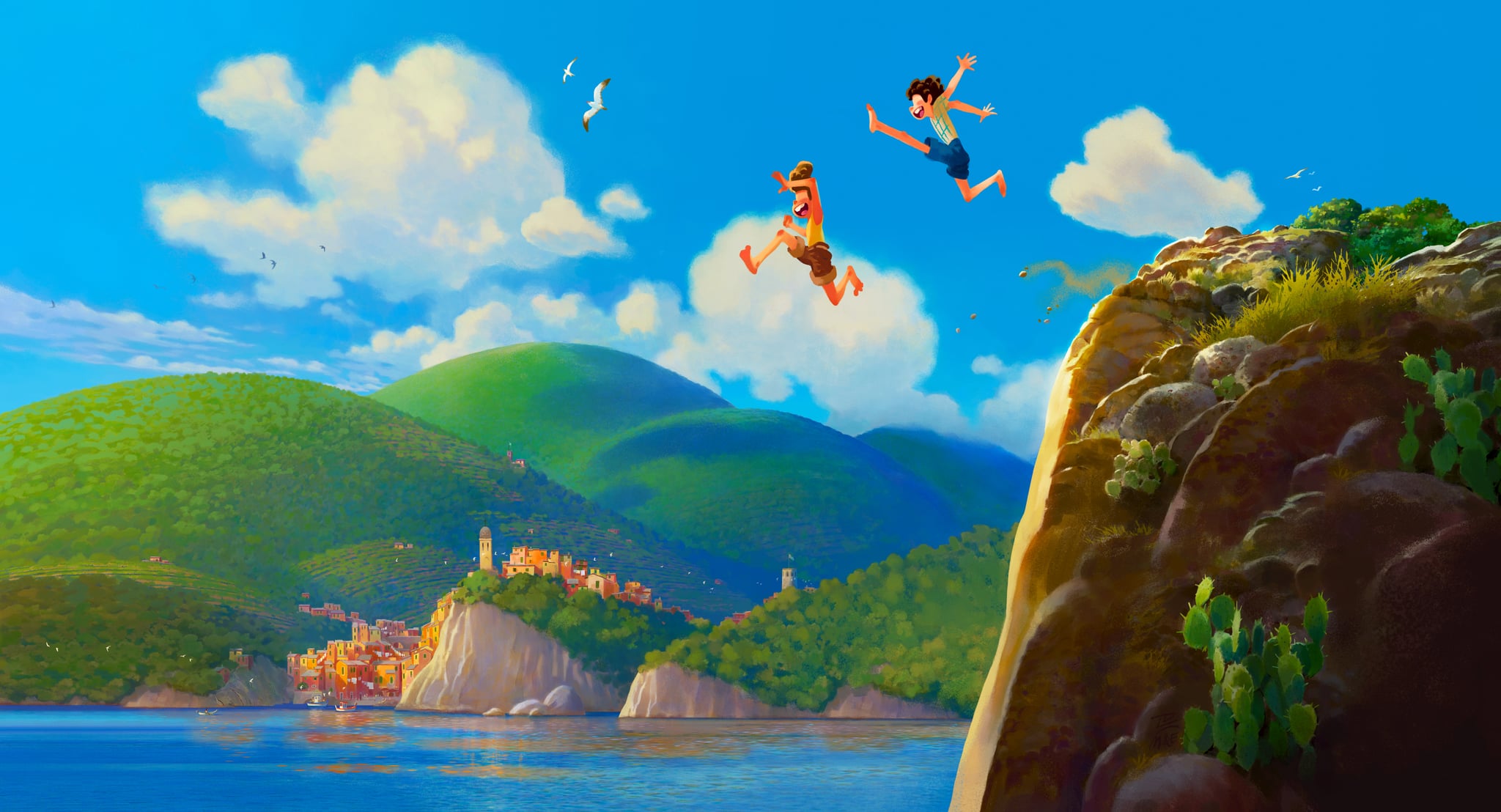 Disney announced its 2021 slate of new movies in April, but there were a few nameless titles mixed into the lineup. Now, Pixar is sharing that its summer 2021 release will be an animated film, Luca, which will be a coming-of-age story set in Italy. The movie takes place in the summertime, and Luca's days are filled with all the Italian Riviera has to offer — adventure and gelato, to start. However, the young boy has a secret he hasn't shared with anyone, not even his best friend: he's a sea monster who comes from a world below the water's surface, and this fact could surely ruin his friendship and end his summer fun.
"This is a deeply personal story for me, not only because it's set on the Italian Riviera where I grew up, but because at the core of this film is a celebration of friendship. Childhood friendships often set the course of who we want to become and it is those bonds that are at the heart of our story in Luca," said the film's director, Enrico Casarosa — who also directed Pixar short La Luna — in a press release. "So in addition to the beauty and charm of the Italian seaside, our film will feature an unforgettable summer adventure that will fundamentally change Luca."
Luca is expected to drop on June 18 — provided it isn't pushed back due to the 2020 Disney releases that are on hold, like Mulan — and we can't wait for more details and a trailer in the future!