Bill Would Make Kids' Sections in California Gender-Neutral
A Bill in California May Soon Require Large Retailers to Make the Kids' Section Gender-Neutral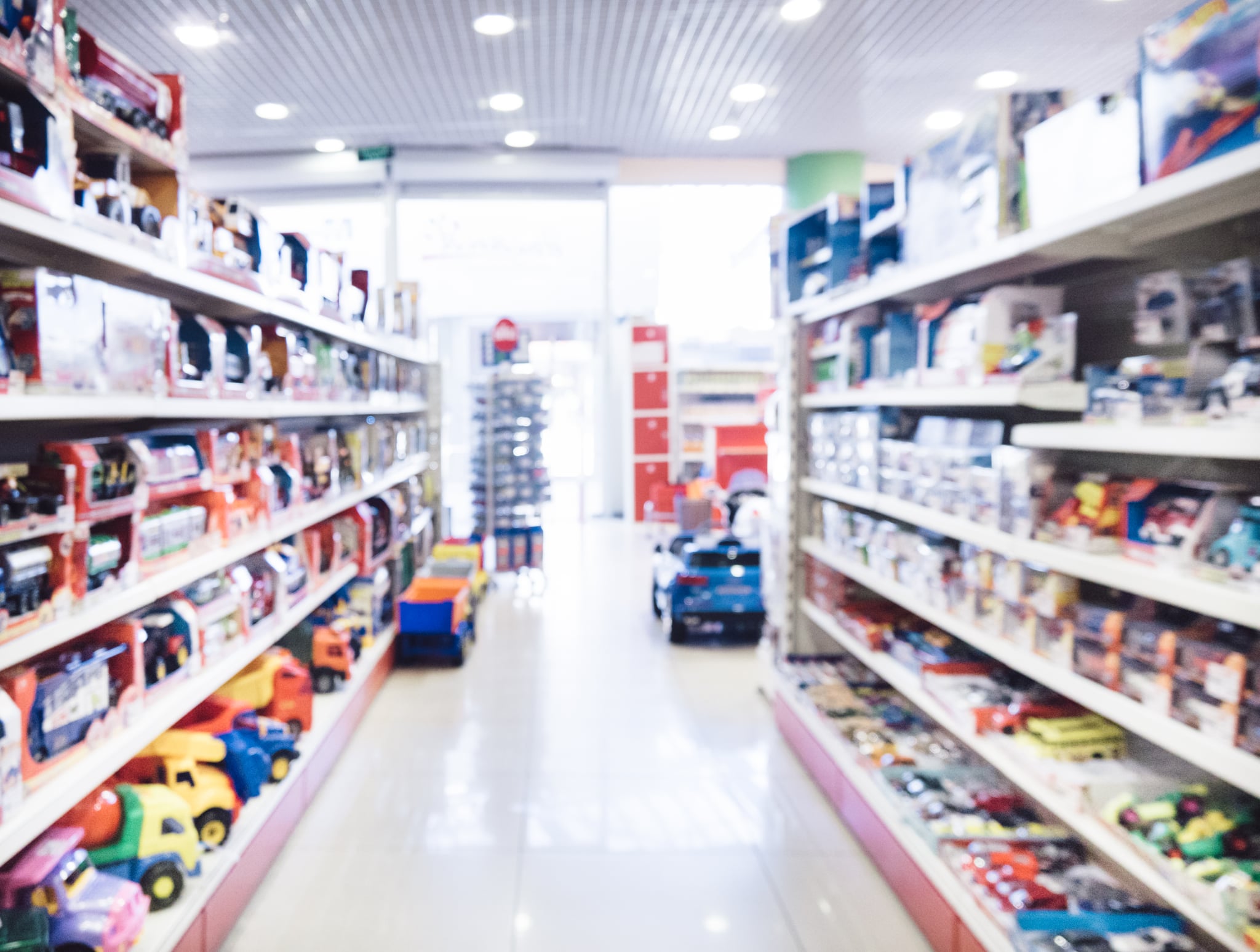 Kids' sections of large retail stores in California may become gender-neutral, now that the state legislature passed a bill aimed at removing the traditionally gendered marketing – often in the form of pink or blue color schemes – of toys and children's personal care products.
Assembly Bill 1084, which was introduced on Feb. 18 and passed the initial vote on Wednesday, would make stores with 500 or more employees that sell toys or "childcare items" – like hygiene or teething products, but excluding clothes – "maintain undivided areas of its sales floor" beginning on Jan 1, 2024. Any retailer that fails to do so within 30 days would face a $1,000 fine.
"The bill would prohibit the use of signage within each undivided area indicating that particular items are for either girls or for boys," reads the bill. "If a retail department store places a childcare item, a toy, or anything that could be considered a combination thereof, in an area of its sales floor outside of the undivided areas where the majority of like items are sold, the bill would prohibit the use of any signage with respect to the item that indicates that it is either for girls or for boys."
Moreover, the bill would require California-based stores with e-commerce websites to label at least one part of the children's section as "kids," "unisex" or "gender-neutral."
According to Assemblymember Evan Low, the idea for the bill actually came from a then-8-year-old girl named Britten whose mother works in his office.
"I was inspired to introduce this bill after Britten asked, 'Why should a store tell me what a girl's shirt or toy is?'" he said in a February press release. "Why are certain things in a store 'off limits' to her because she was a girl, but would be fine if she were a boy? Her bill will help children express themselves freely and without bias. We need to let kids be kids."
The bill will now be sent back to the Assembly for a procedural vote before it heads to Gov. Gavin Newsom's desk. If it becomes law, California would become the first state to require these sections in stores. It's at least the third time lawmakers in the state have tried to pass it, with previous versions failing in 2019 and 2020.
Of course, some big box retailers are ahead of the curve when it comes to making these inclusive changes. Target, for example, removed gender-based signs in certain departments — including the home and toys sections —back in 2015. Additionally, brands like Abercrombie & Fitch and John Lewis have launched unisex clothing lines for children.