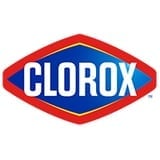 Back-to-school and back to basics! We partnered with Clorox® to show you the essential life skills you can teach your kids between school lessons.
As adults, we often gripe about the things we know now that we wish we had known early on in life. Things like properly balancing a checkbook or being a smart shopper aren't taught in school — but they should be. And now that you're a parent, you can pass along these basic, but important, life skills to your own kids.
With a new school year approaching, one in which you're likely to wear the hats of both parent and teacher, it's your chance to help your child develop practical life skills. Beyond teaching them what's in the textbook, you should feel empowered to supplement their curriculum with real-world, hands-on lessons that can help them thrive. The best part is, you can easily teach these skills at home — and have fun doing it!