How Many Kids Does Ellie Kemper Have?
Ellie Kemper Is Officially a Mom of 2! Here's What We Know About Her Kids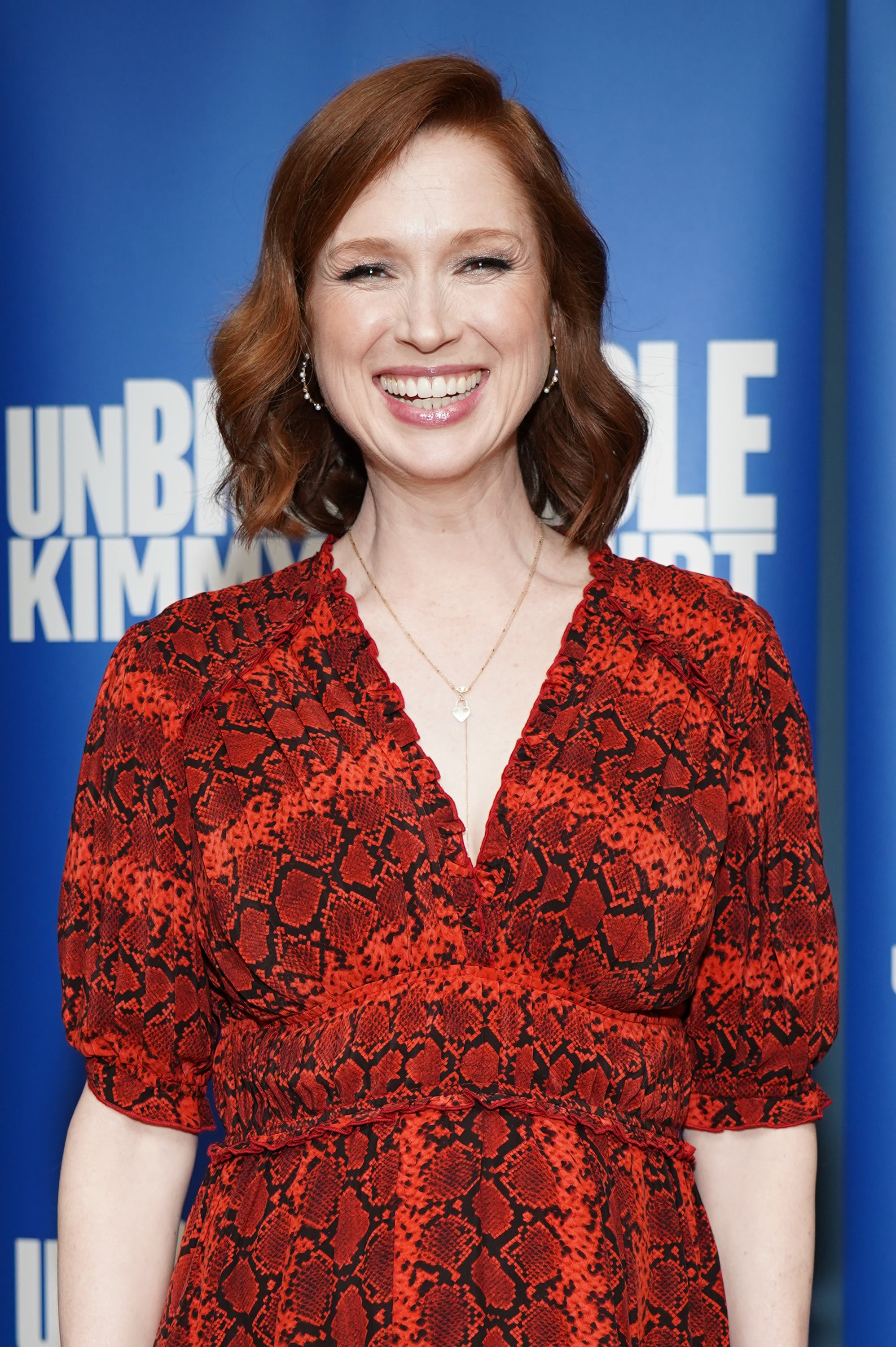 In case you missed it, Ellie Kemper is officially a mom of two! The actress — who you probably know from Unbreakable Kimmy Schmidt and The Office — welcomed a second child with her comedian husband, Michael Koman. Although we don't know a whole lot about Ellie's little ones (She keeps things pretty private!), we have a few details fans will surely want to know.
Scroll through to learn what we know about her kiddos.
James Miller Koman
Ellie Kemper's first baby was born in August of 2016. Although she's especially private as far as her family goes on social media, she did share a first photo of James on Today back in 2017, calling him "the cutest baby on the planet."
According to Ellie, James has a fondness for the A Star Is Born soundtrack, which she plays regularly at home. "Bradley Cooper's voice is very deep and gravelly throughout the movie, and there's one dialogue bit on the soundtrack . . . where Lady Gaga says, 'You know I don't feel this way about everybody,' and Bradley Cooper says, 'Good!' James thinks that is so funny," Ellie shared in a January 2019 interview with Us Weekly, adding, "He bursts out laughing every time it happens and now he says it."
And apparently, the actress is pretty proud of her son's imitation, going as far to call herself an "obnoxious" mom. "When we're at a party or someone comes over, I'll say, 'James, you know I don't feel this way about everybody,' and he says, 'Good!' And I'm, like, a stage mom about it," she said. "I'm like, 'Look at our little party trick!'"
Matthew Koman
Ellie and Michael welcomed their second son, named Matthew, in Sept. 2019. In honor of his first month earthside, the actress shared an adorable Instagram with the caption: "He has inherited his dad's brown hair and his mom's desire to be carried around all day in a baby sling. He's a good boy." How sweet! We don't know if Matthew has middle name like his brother does yet, and we're eager to learn more about Ellie's new bundle of joy.
Image Source: Getty / Rachel Luna