How Many Kids Do Eva Mendes and Ryan Gosling Have?
Eva Mendes Didn't Know If She Wanted Kids, but Then "Ryan Gosling Happened," and Fair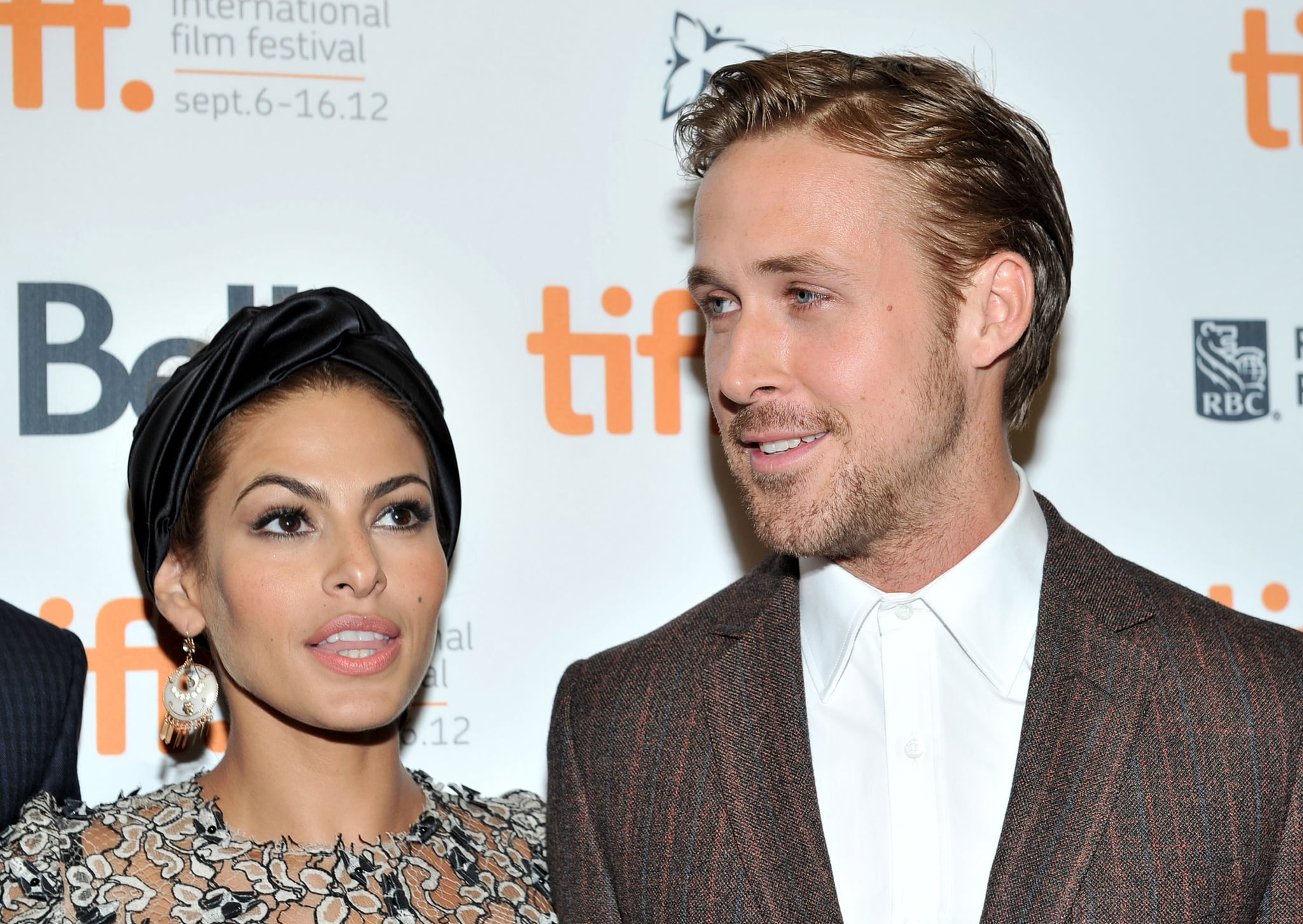 Eva Mendes had noted in the past that she wasn't necessarily set on having children — that is, until "Ryan Gosling happened" (fair enough). Now, Ryan and Eva, who have been together since at least 2011, have two sweet daughters (who won't let Ryan watch anything other than shows with talking animals).
Esmeralda Amada Gosling
Born on Sept. 12, 2014, Esmeralda is the oldest child of the couple's. While filming First Man, both girls visited the set, and later, Esmeralda made a hilarious comment about Ryan's profession. "I think they think I'm an astronaut. My oldest said the other day — she pointed to the moon and was like, 'That's where you work, right?'"
Amada Lee Gosling
Less than two years after having Esmeralda, the couple welcomed their second daughter, Amada, on April 29, 2016. After her birth, Eva said of going from having one baby to two: "It's not that different because this little Amada — Amadita — is an angel. She's such an angel that it hasn't changed that much yet, but I feel like in a few months once she really starts having a voice . . . I think it'll be a little bit louder."
Because the girls are so close in age, which means having two toddlers simultaneously, Eva said: "It's so hard to get two little ones to leave the house. The struggle of the car seat and strollers is real; it's the thing I find the most challenging at this point. I wonder if other mothers know what I'm talking about. You can't just throw your kids in the car; you have to pack a bag, snacks, a 'just in case' diaper . . . "
Preach, mama.