Can You Put Frozen Chicken in an Instant Pot?
Life Hack: You Can Cook Frozen Chicken in Your Instant Pot — and It Only Takes 12 Minutes!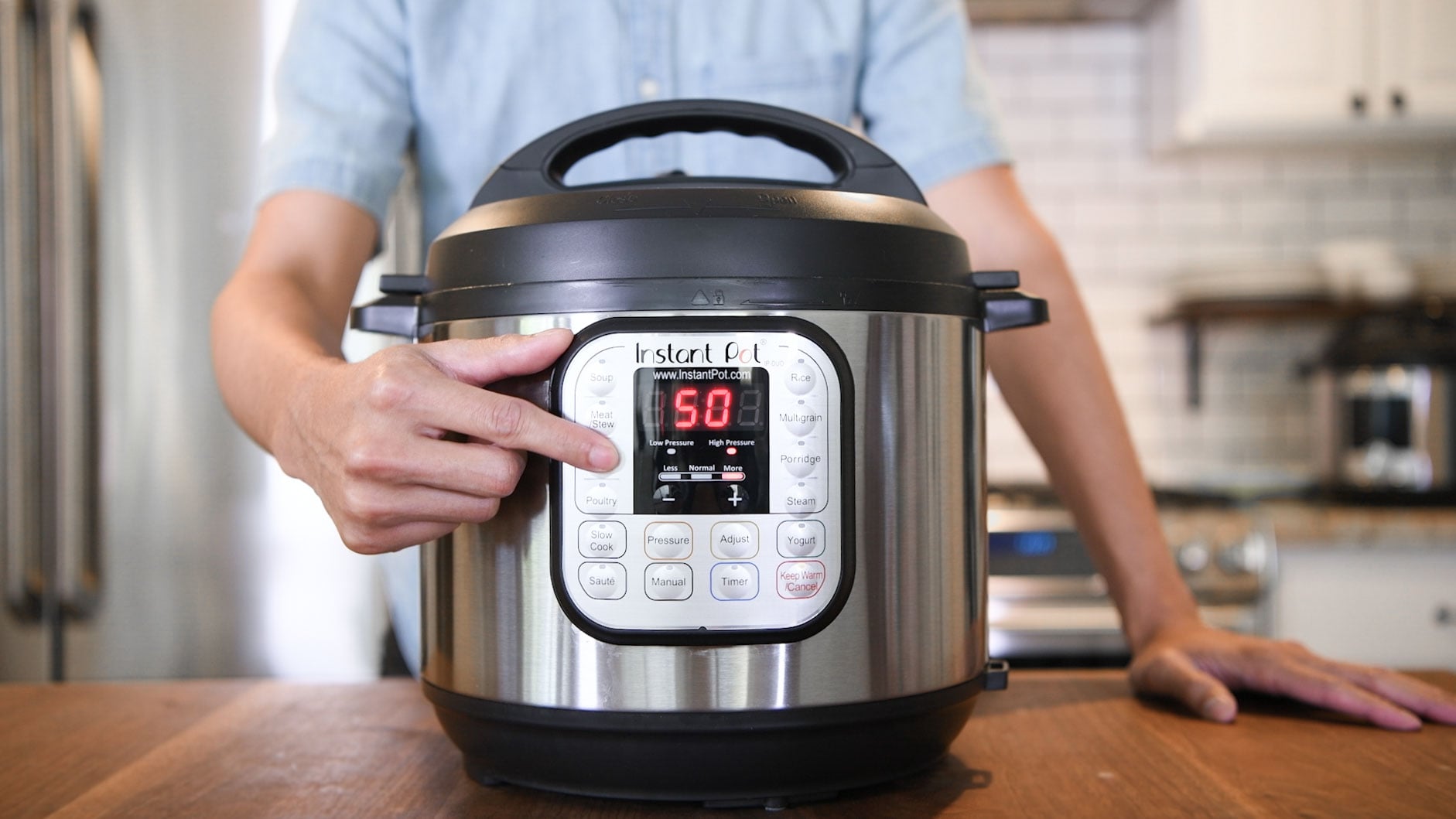 Proud owner of an Instant Pot? Then you're probably aware of the fact that this handy-dandy contraption can make just about anything — including yogurt and wine — if you're game. But for busy parents everywhere, the Instant Pot can be a big lifesaver as far as dinner is concerned. Why? Because you can actually cook frozen chicken in it on the days you forgot to take it out of the freezer before leaving the house.
Luckily, taking your chicken from its frozen state to something you can actually work with takes much less time than we originally thought. Although your exact cook time will depend on the amount of meat you're trying to defrost, it usually takes anywhere between 10 and 12 minutes to completely defrost a couple of average-sized chicken breasts. If you prefer your chicken more firm or have plans to shred it, simply program your Instant Pot to 12 minutes on the manual setting and get started on the rest of your meal.
And if you're really in a rush, try adding a 1/2 a cup of water or broth per two pounds of frozen chicken to speed the process up. It's also possible to kill two birds with one stone (pun intended!) by adding salt and pepper — or any seasoning of your choice — into the pot along with your favorite marinade. Just be sure the chicken's temperature is above 165 degrees Fahrenheit or that it's not pink in the middle once you release the pressure and pull it out of the pot.
Could it get any easier than that? We think not!