Benefits of Kids Going to Summer Camp
The 7 Unexpected Things That Summer Camp Gave Me As a Child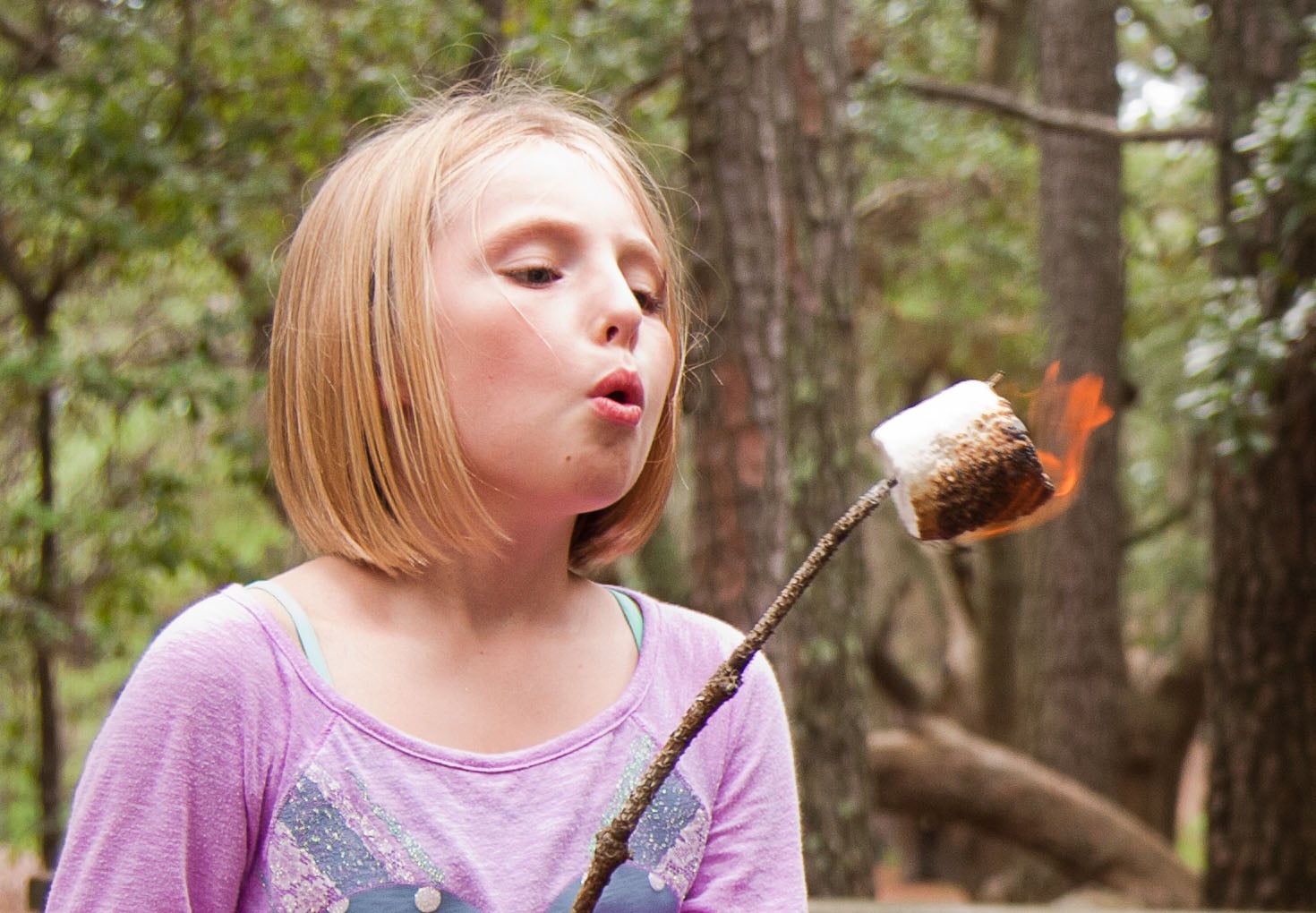 As a shy child just finishing up my first year of elementary school, this was my first impression of camp: "It's called Camp Poison and you're going to hate it!"
I had assumed that this upcoming Summer was going to be like every other — my older siblings would go off to camp and I was going to spend my days splashing with my friends at the neighborhood pool. Instead, I was left in disbelief that my mom was sending me to day camp, where I was positive I was going to have a miserable time.
After a few rounds of tears, my exasperated mom dropped those daunting words. She quickly explained that she was being sarcastic and that it's the exact opposite: Summer camp is an amazing opportunity that I was lucky to get the chance to experience.
While my mom has been correct on more than one occasion in my life, she's never been more right than she was in that moment. From the second I walked into "Camp Poison" (it was actually called Camp Imagination and took place in my elementary school gymnasium), I was hooked. Summer camp was about trying new things, making new friends, and getting messy in the process.
Over the years, I attended Girl Scout horseback riding sleep-away camp, art and drama sessions, outdoor zip-lining adventures, waterskiing and wakeboarding clinics, as well as a special weekly "camp" where we went to different amusement parks every day. And in addition to the memories, grass stains, and endless s'mores, here are the seven unexpected things that I got from attending camp as a child.
It gave me a new label — independent: As the baby of the family, I'm sure there were some nerves about how I would do during my first time at sleep-away camp (even though it was only for a week!), but I ended up surprising everyone — including myself. Instead of getting homesick or shedding even a single tear, I was too busy enjoying every second. I wasn't homesick, and the feeling gave me the confidence to peruse new situations as I grew older that were completely out of my comfort zone. From amazing school trips to deciding to go away to college and later study abroad, I credit all of my amazing adventures to showing myself early in life that I had an independent spirit.
It gave me a goal for the Summer: Every Spring, as the school year headed to an end, I knew exactly what I was working toward. Not days spent on the couch watching cartoons or moping around about how bored I was, it was all about getting back to camp and having the best Summer ever! Whether I was enrolled in drama and art camp that year or was going to be attending an outdoor adventure retreat stationed by a lake, I was always counting down the seconds to trying something new with my friends outside of the classroom.
It gave me older role models: Like many children, I spent every Summer idolizing my camp counselors. These rambunctious teens (who seemed so much older!) shaped my days, weeks, and months, and I couldn't get enough of their infectious spirit. They encouraged me to try new activities and make new friends, and they were the leaders that I wanted to become. They gave me the goal as I got older to be the best counselor I could be to ensure that I made another child's Summer as memorable as these strangers always made mine.
The opportunity to pursue out-of-the-box passions: So what if my family was terrified of animals and I had never been near a horse? Did it really matter if I wasn't the most athletic girl on the soccer team when it came to learning how to water ski? Summer camp gave me the gift of introducing me to an array of diverse activities to try that I would have never been exposed to otherwise. It didn't matter if I became the best rider, skier, or rock climber — I was getting to develop these newfound loves outside of the pressure of succeeding in after-school lessons or having to make a major commitment.
It gave me an appreciation for my experiences: Going to camp for the entire Summer was a privilege. I knew I was being sent with my friends, who came from two-income households and didn't have the option of staying home, so instead their parents picked some pretty amazing experiences for them to enjoy. I knew that my parents were sending me to camps not because they had to but because they wanted to, and I knew that it wasn't "normal" to be able to have these amazing days running through the woods and whitewater rafting down rapids. I knew that my parents were working extremely hard and my grandparents were generously contributing so that I could have those experiences. While some of my school friends took for granted what we got to do over the Summer, knowing what it took to get me there made me appreciate every second that much more.
It gave me the excuse to get messy — and fail: There is no doubt that I was a girlie perfectionist who would've worn a dress every day to school if I was allowed (and it twirled!), but Summer was a completely different story. During those months, I always explored my adventurous side while splashing in muddy lakes, zip-lining through trees, and mountain-biking through bug-filled forests. The best part was that I was constantly trying new things and therefore didn't expect myself to already be perfect at them; I could enjoy trying, failing, and having fun with the mess that I made along the way.

I had the opportunity to build my own community: In school, I was always someone else's little sister. But because I was going to camps with different sessions that matched my interests every Summer, I was always meeting new groups of people and establishing new friendships built on my own. I wasn't another sibling following in a brother's footsteps, and I never went into the new situations with an older pal by my side. I made my own evaluations, judgments, and community at camp on my own.