WandaVision: Will There Be a Season 2?
We're Craving Another Season of WandaVision — but Will It Happen?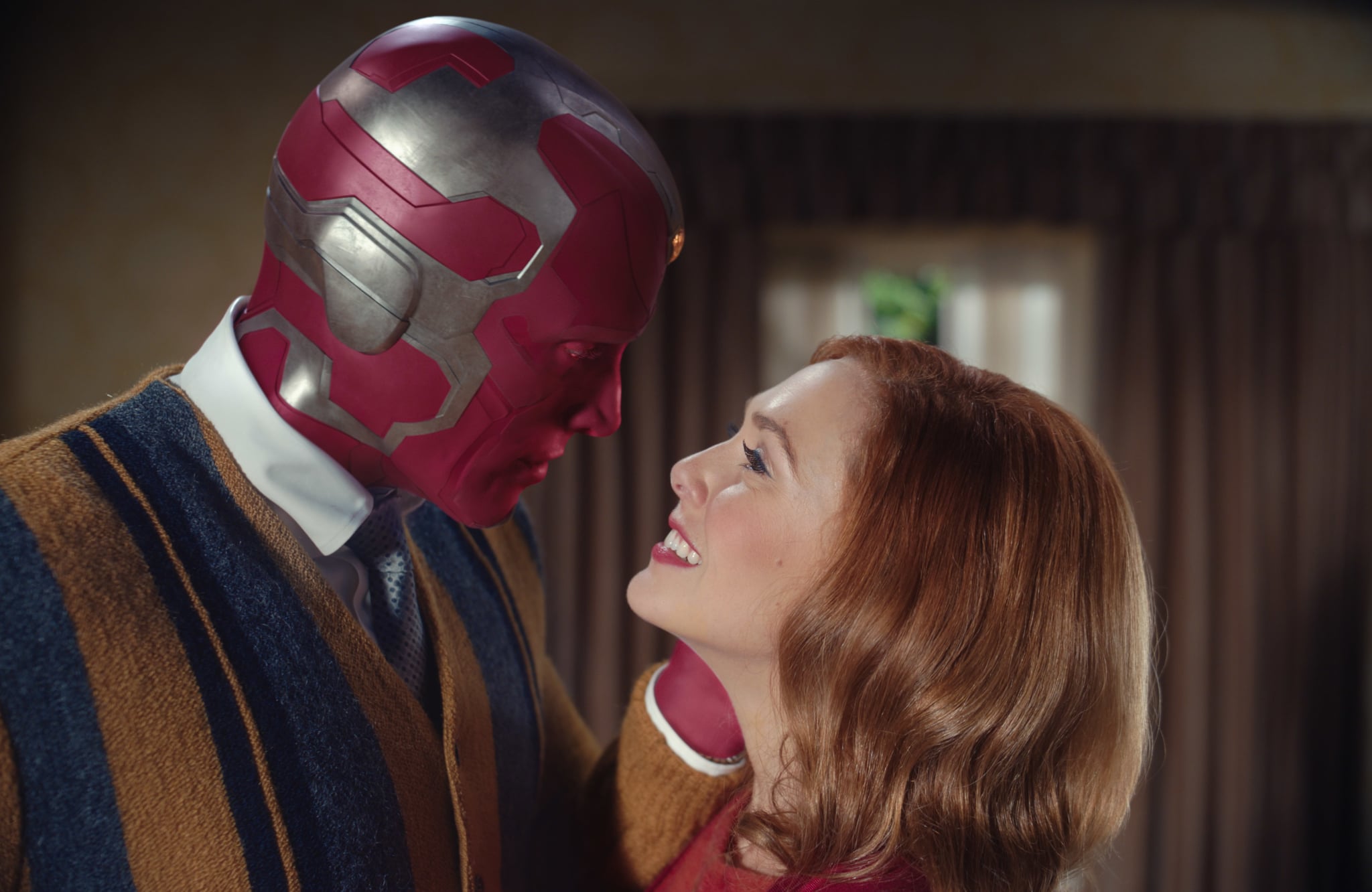 WandaVision premiered on Disney+ on Jan. 15, and we've been hooked ever since. The episodes are packed with just the right amount of nostalgia and mystery as Wanda (Elizabeth Olsen) and Vision (Paul Bettany) live out a real-life sitcom in the seemingly perfect town of Westview. Since we're already obsessed with the series, we're curious to know: will there be a second season? Well, it seems like that is still up in the air.
The current nine-episode season is being billed as a miniseries, and no plans have been made for a second season yet. The show is meant to lead straight to the upcoming MCU film Doctor Strange in the Multiverse of Madness, which will star Olsen as Wanda. However, Marvel Studios boss Kevin Feige isn't closing the door on having another season down the road. "I've been at Marvel too long to say a definite 'no' to anything as far as a second season of WandaVision," he said during a Television Critics Association panel on Feb. 24, according to USA Today.
Seeing as a second season of Disney+'s upcoming series Loki is already in development, it's entirely possible WandaVision will have a second installment later on. As Feige pointed out, "The fun of the MCU is obviously all the crossover we can do between series, between films. So it will vary based on the story. Sometimes it will go into a season 2, sometimes it will go into a feature and back into a series."