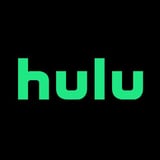 We partnered with Hulu to dive into how well the new show Looking for Alaska portrays the high school experience. Make sure to watch the series streaming Oct. 18 on Hulu.
High school: no matter if you were the most popular kid in your class or if you were the recipient of countless wedgies, it's a time full of angst, rollercoaster rides of emotions, and oh-so many firsts. There's that first love (and maybe first kiss) that makes you feel like you and your partner are at the center of the universe; the first breakup, where the pain is so acute that you think you might die; the first experimentations with dangerous (but exciting) situations; and the first sense of independence from your parents as your own person. Depending on how old you are, you probably remember your first time reading John Green's iconic first novel, Looking For Alaska, a tale of love and loss that perfectly captures the high school experience.
Now, get ready to see your favorite characters Pudge, Alaska, Chip, and Takumi on screen in Hulu's eight-part adaptation of the novel. Ahead of the premiere on Oct. 18, read on to see how the series stays true to the book and depicts all those high school "firsts" so well.