Why Are Episodes of Insecure Only 30 Minutes Long?
Issa Rae Says Insecure Will Always Be a Half-Hour Show, So Stop Asking For Longer Episodes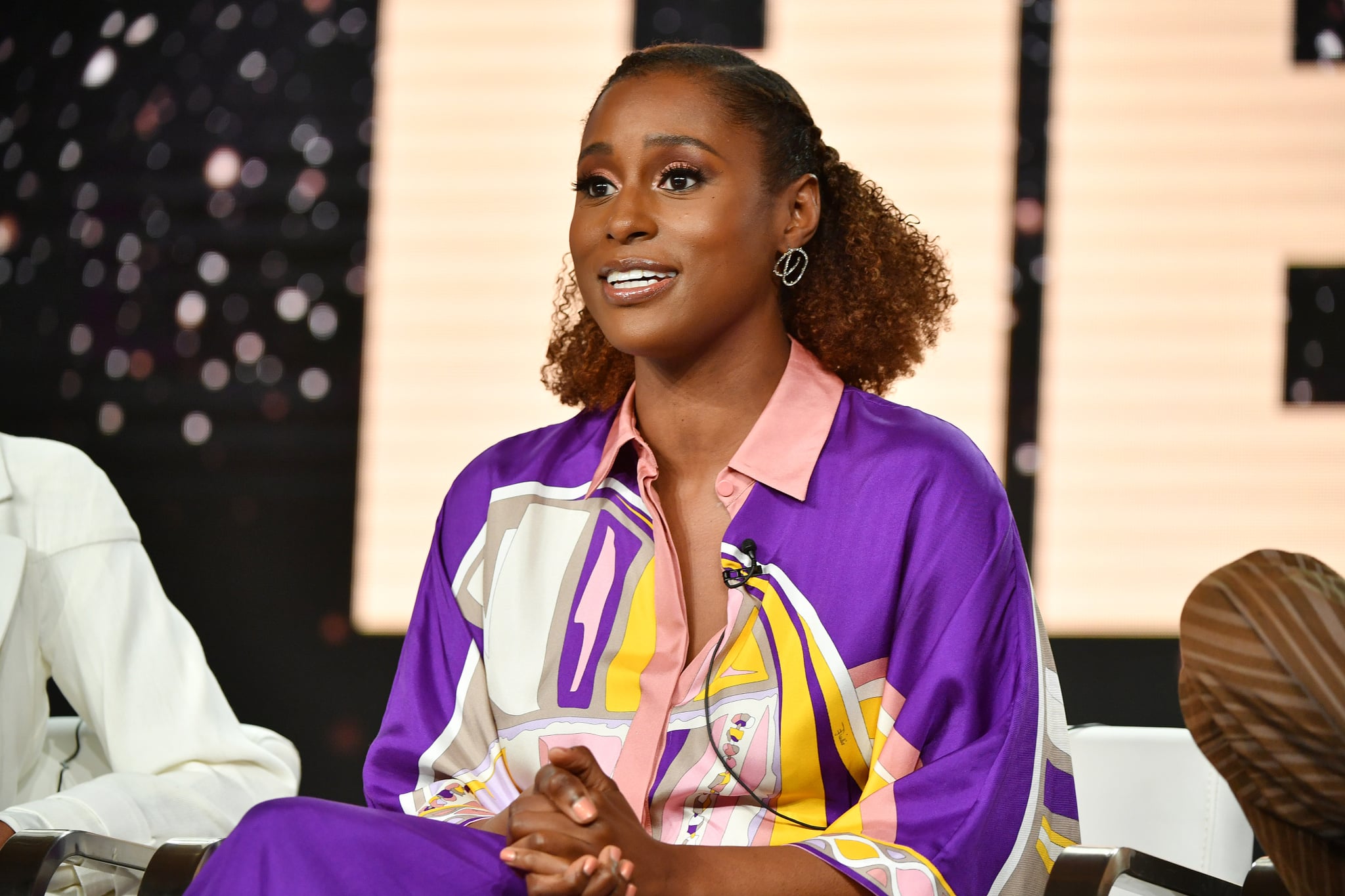 Image Source: Getty / Amy Sussman
Boy, do we hate to be the bearer of bad news, but to the fans who are keeping their fingers crossed for hour-long episodes of Insecure this season, sorry to burst your bubble, but you can give up on that dream. The hit HBO series is bidding us farewell with its fifth and final season, and while some fans have been holding onto hope that the show may extend the length of its episodes in honor of "season byve," creator Issa Rae has a message for you.
During her interview with The Breakfast Club on Oct. 21, the Emmy-nominated star was asked by cohost Charlamagne Tha God if there has been any consideration to bump the half-hour episodes to a full hour, and Rae quickly shot down that idea. "No," she said with no hesitation. "We are a half-hour comedy, it is in the description of the show that HBO bought." Though cohost Angela Yee suggested that Rae and her team could possibly change the rules just this once, Rae once again denied the idea before explaining that that decision was way above her.
"We can't, we literally can't," she continued. "Sometimes we would submit episodes for HBO's approval that are like 33 minutes, and they'll be like, 'Get it down to 28 [minutes] and 30 seconds.' That's it, so it's out of our hands." Rae shared that she was able to get away with stretching the first and final episodes of the season a bit longer than its half-hour time slot but said HBO gives them no wiggle room for any of the other episodes. Watch her dish about the final season of Insecure below.