Who Plays Sam in Fear Street?
Fear Street: If Sam Looks Familiar, Here's Where You May Have Seen Her Before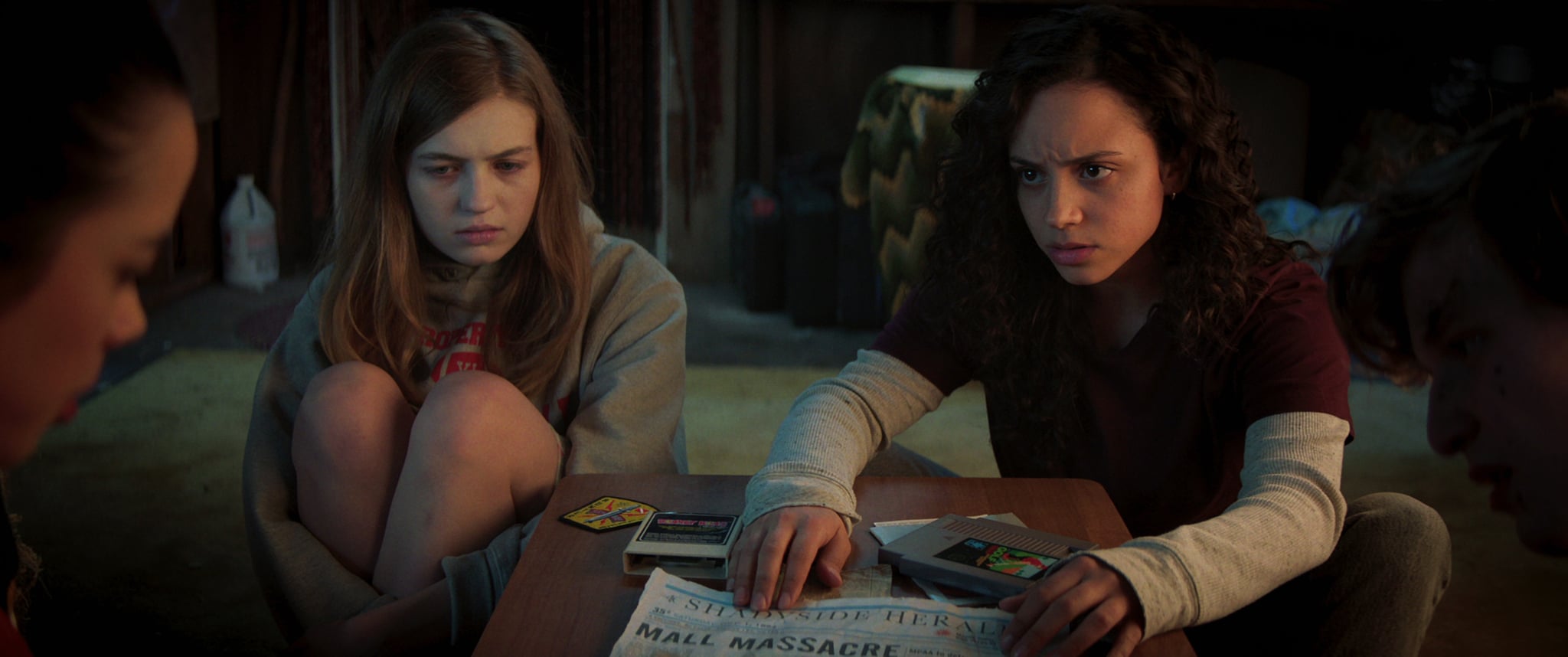 The first installation of the Fear Street trilogy has finally hit Netflix! While featuring established actresses such as Kiana Madeira, Gillian Jacobs, and Maya Hawke, Fear Street Part 1: 1994 really spotlights fresh talent, introducing us to characters played by lesser-known names. At the center of the story is Samantha Fraser, a queer Sunnyvale cheerleader who becomes the target of a vengeful witch who wreaks havoc over Shadyside. If Sam seems familiar to you, there's a chance you may have seen her on screen before. She's played by 23-year-old actress Olivia Scott Welch, who's definitely been on some of TV's biggest hits lately.
Although Samantha in the Fear Street adaptation is certainly one of Welch's breakout roles, she has landed other parts in previous projects. This past year, Welch has appeared in a number of buzzy shows that put her name on the map. In May, she led Amazon Prime's teen drama Panic as Heather Nill, a high-school graduate who tries to win $50,000 from the annual Panic competition after her mother spends her saved-up tuition money. In order to compete, teens fight for the prize money by jumping off cliffs and walking through highways while blindfolded. Although not a downright slasher, Panic shares thriller elements with Fear Street: 1994.
In October 2020, Welch also portrayed the protagonist's sister in Cooper Raiff's Sh*thouse, a well-received coming-of-age story about a lonely freshman student who contemplates transferring schools to be closer to his family. Welch has had more modest roles over the years as well. In 2019, she briefly played Kaitlyn Dever's roommate in Netflix's Unbelievable, a dramatized series based on a chilling true-crime serial rape case. While still attending high school, Welch also picked up small parts as Olive on Modern Family and teenage Agnes Cully on Agent Carter. Her first listed credit dates back to 2015 for a pilot of a Nickelodeon project called The Dunes Club, in which she played Sunny.
We've still got loads of questions regarding Sam's twisty Fear Street fate — it appears she's still very much under the witch's curse! With at least two more Fear Street movies, we may get a more conclusive answer about what will happen to Sam and her girlfriend, Deena. Welch is slated to come back not only as Sam in the rest of the trilogy but also as a character named Hannah Miller in Fear Street Part 3: 1666. Whatever happens next, Welch is evidently having quite the year, and we're bound to see more of her soon!